Pellianni: Sustainability at heart
By Emma Rödin | Photos: Pellianni
M eet Pellianni – a veritable fresh breeze through the world of children's products. With a forward-thinking yet old-school style, this brand offers something quite out of the ordinary – and never compromises on its duty of care to the planet.
Founded in 2013 by Hanne Deverén and her partner, Pellianni emerged as a children's brand underpinned by a sustainable approach. At the start, the focus was on product collaborations with a range of Swedish designers, but it then shifted after Deverén's sister Toril Lindqvist got pregnant.
"When I was expecting, I became extremely aware of all the toxins and plastics around us," explains Lindqvist, today co-owner and designer at Pellianni. "I also felt sick of the market's gendered patterns and colours and lack of sustainable materials." Lindqvist, who had experience in graphic design, then started sketching her own products for her sister's brand. Fast-forward, and they are now at the centre of Pellianni's successful range.
There are three main motifs used in Pellianni's designs, all carefully designed to blur the line between what is traditionally seen as girly or boyish. There's a city skyline, a unicorn standing on a hill, and a rocket manned by a fox. "Our space theme comes with a pink background and the unicorn with a yellow one," explains Lindqvist. "I think this way of not directing parents towards any specific gender is really healthy."
The Pellianni range now includes backpacks, suitcases, bottles, blankets, baby nests and rattles, to mention a few items, and the absolute bestseller is the Rocket Teether. Crafted from untreated, organic wood, it features a ring of non-toxic beads and is designed to soothe teething babies. There's also a round puzzle with three rings on a wooden board, which helps to build confidence in kids. Why? Because they simply can't get it wrong.
Finally, the brand's sustainable efforts deserve some attention – including a commitment to only working with factories that are BSCI-certified, thus guaranteeing strict rules for use of water and chemicals, as well as fair working conditions for factory employees. Additionally, the brand uses a transport company that is part of Clean Cargo Working Group, which works towards the UN's 17 global sustainability goals. "We also compensate for our land-based transport by partaking in a project that works to save the rainforest and promote biodiversity," adds Lindqvist. "Finally, all textiles are GOTS-certified and all wood and paper is certified by FSC."
With new products in the pipeline and a steadily growing set of followers, Pellianni's future looks brighter than ever.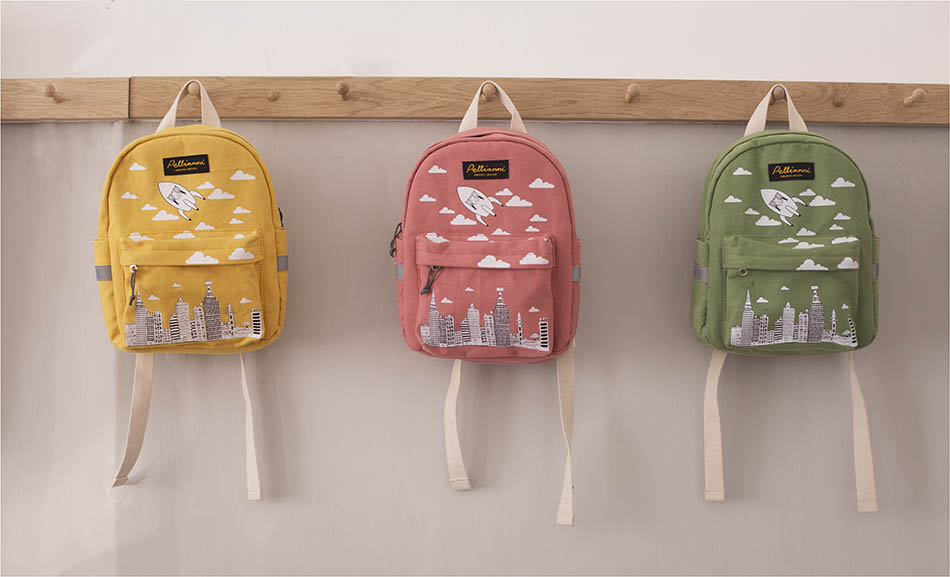 Web: pellianni.com
Subscribe to Our Newsletter
Receive our monthly newsletter by email