Aass Bryggeri: Tradition and invention — visit Norway's oldest active brewery to explore new flavours
Text: Alyssa Nilsen | Photos © Aass Bryggeri
With a rich history stretching back to the 19th century, Norwegian brewery Aass Bryggeri, located by the river in one of Norway's biggest cities, Drammen, has found the balance between tradition and invention, supplying classic and innovative beer to shops, hotels and restaurants all over the country.
Founded by Ole Pehrson in 1834, the brewery was purchased by Poul Lauritz Aass along with H.F. Gjessing in 1860. After the big Drammen town fire in 1866, Poul Lauritz acquired Gjessing's part of the property, and it has remained in the Aass family since then. Initially dealing in timber, groceries, shipping and baking as well as brewing, the company later decided to focus its efforts on brewing beer and other beverages, slowly becoming the brand we know it to be today.
The company has grown exponentially since its humble beginnings, continuing production and distribution even throughout the war and the post-war years. Aass Bryggeri has been a family company for five generations and is currently run by Christian August Knudsen Aass. It is the oldest still-active Norwegian brewery, with more than 180 years of experience, and is one of Norway's few remaining independent breweries.
Explore the brewery, learn its history and sample its products
Should you want to learn a little bit more about beer and the brewery's history, and sample different varieties along with good food, there's Ølskolen, Aass Brewery's beer school. With the motto that beer is culture, it aims to give groups of friends, companies or other gatherings an educational and tasty experience, with a side portion of humour. Guests can expect a tour of the brewery, where they get to see all the various rooms and tools, both historic and modern, and hear tales of its history and various happenings throughout the years.
There are two packages to choose from, a two-hour package that involves the guided tour, ending with an educational beer-tasting session, and a larger four-hour package that also includes a delicious dinner in addition to the tour and the beer-tasting. "We want to show people that beer is perfect with more than just peanuts and snacks while watching football," says operations manager Anders Lien. "You can have beer with good food, whether it's one or seven courses."
With 12,000 people visiting each year, the beer school is a popular event for the brewery, which aims to give the visitors more than just information. "We want people to be able to sit down and enjoy a nice evening with good food and good beer after a long day at work," Lien explains. The beer school is only open to groups and must be booked in advance.
Experimenting with new flavours and concepts
In addition to brewing its classic, well-known beers, Aass Bryggeri also keeps up with the current trend of craft beer and has a so-called pilot brewery – one where they brew 1,000-litre batches of more specialised beer. There, they're able to play with techniques, ingredients, flavours and flavour combinations, inventing brand-new beers on a much smaller scale.
There's the Bryggerhuset Collaboration Series, a collaboration with Norwegian top-selling cognac producers Bache-Gabrielsen, where the Aass Bryggeri beer has been stored in oak barrels previously used for cognac, giving a distinct scent and flavour to the finished beer. There's also the Christmas specials – beers inspired by the Norwegian tradition of baking seven different types of baked goods for Christmas. Each Christmas, the bewery releases another edition, each with traditional Christmas flavours that might not be immediately associated with beer. How about a Lussekatt Trippel, a golden Belgian Ale with raisins, cardamom, sugar and saffron, to replicate the taste and colour of the Scandinavian pastry 'lussekatt'? "I'm a chef, and everywhere I've worked before, saffron was treated as if it was holy," says Lien. "In some places, it was even locked up in the manager's office. Then I come here, and they've started brewing this beer using a whole kilogramme of saffron," he laughs. "It's a very yellow beer."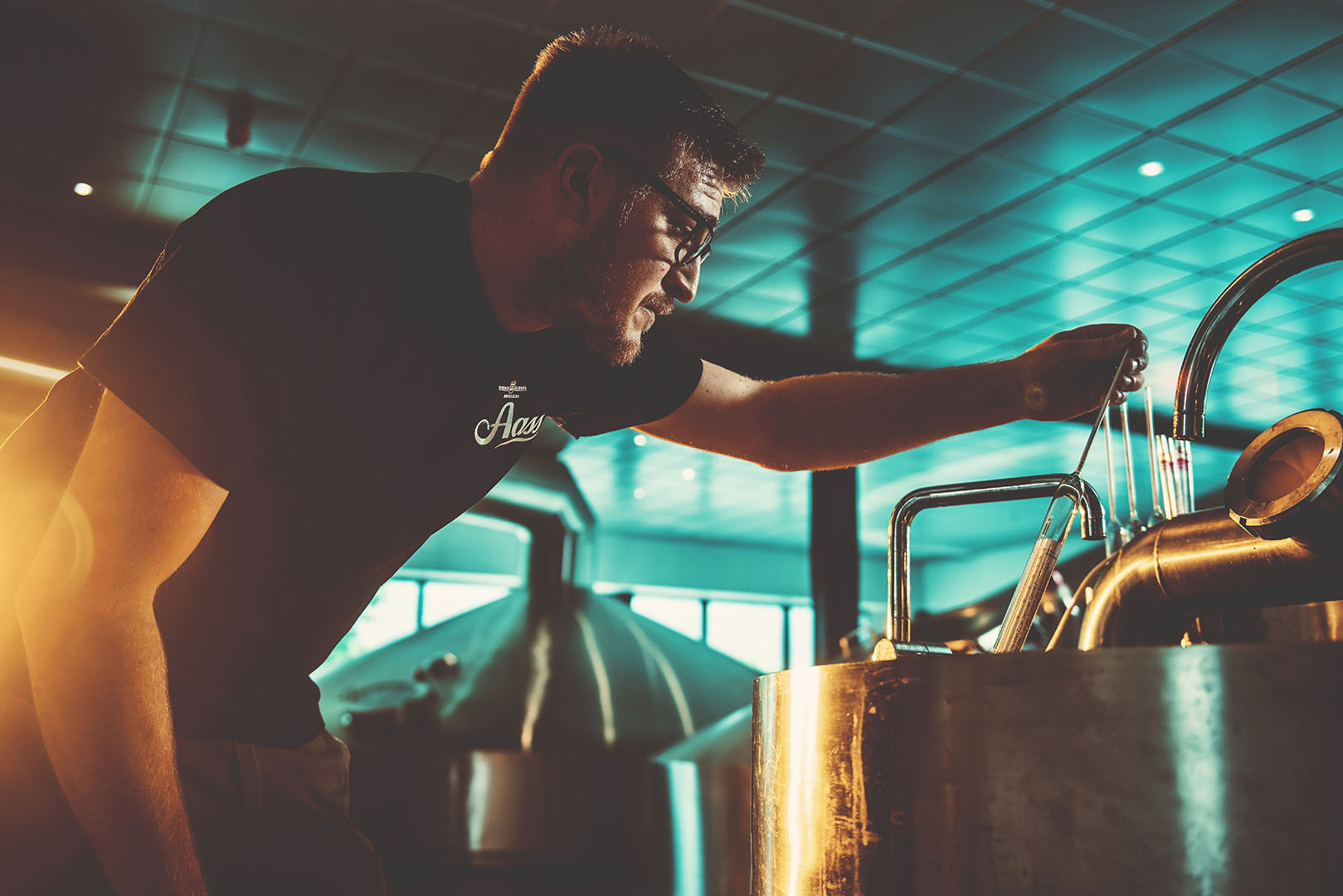 Just like Christmas editions, summer editions are always popular in Norway: beers tailor-made for hot, sunny days, barbecues and the ever-important concept of 'utepils', beer enjoyed outside in the sun. This year, Aass Bryggeri's contribution is Pinta, a light lager low on bitterness, brewed with a high content of corn. In addition, they've got alcohol-free products as well as gluten-free beers, catering to their customers' various requirements and preferences.
The craft beers are sold at hotels, restaurants and some shops, including Vinmonopolet, the Norwegian government-owned alcoholic beverage retailer for beverages with an alcohol content higher than 4.75 per cent.
Visit Aass Bryggeri at: Web: www.aass.no/en Facebook: Norgeseldstebryggeri Instagram: @aassbryggerias
Subscribe to Our Newsletter
Receive our monthly newsletter by email