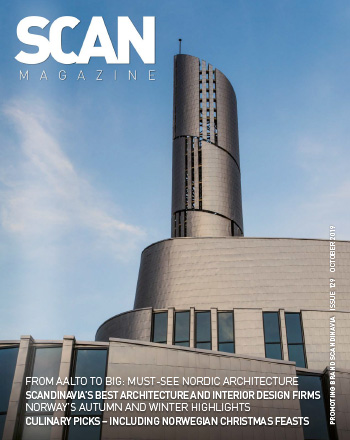 Receive Scan Magazine
through your letterbox every month.
Scan Magazine is a unique English-language showcase for Brand Scandinavia and appeals to all those who have a relationship with or a connection to Scandinavia – be it through family, business, tourism, migration or investment.
Besides our growing fan-base of ex-pats and valued business associates, this magazine is also for all the non-Scandinavians around the world who simply love Scandinavia: its vibrant culture and lifestyle (and in particular its design) which flourishes abundantly all over the globe – and the marvellous tourism of its homelands.
Join Our Newsletter
Are you a keen follower of Brand Scandinavia? Sign up to our newsletter now to stay up to date on all the latest Scandi trends, read celebrity interviews and get insider advice on the most cherished hidden gems.