ÅBEN: Copenhagen Airport's new vibrant meeting place
By Karin Blak | Photos: Clara Maj Pinholt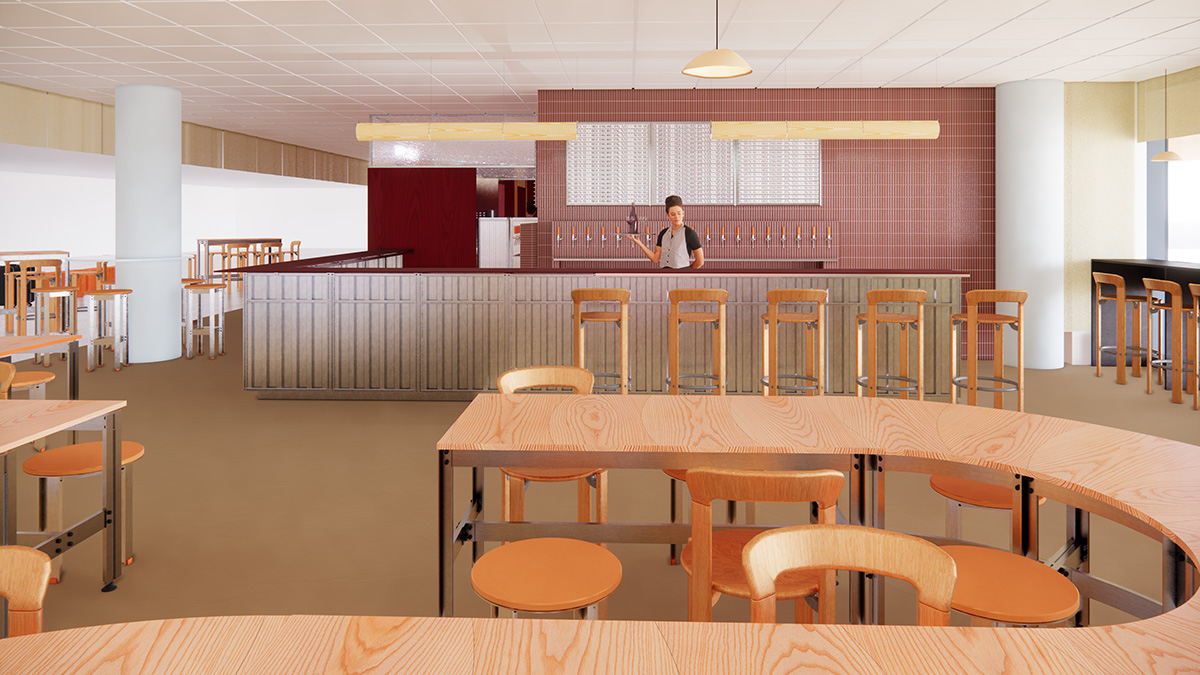 With three existing bars in Denmark, the craft brewery ÅBEN is aiming to fly high with their new bar due to open at Copenhagen Airport's Terminal 2 in November 2023. Partnering up with the renowned design studio Spacon & X, the bar is set to become somewhat of a showroom for Danish design.
Since the brewery was founded in 2017, the DNA of ÅBEN (Danish for 'open') has been to embrace quality in everything they do, and their new airport bar is no exception. Through collaborations with local partners, ÅBEN demonstrates that they are indeed 'open' to new ideas, and travellers can thus look forward to a bar where modern design meets local craftsmanship.
Known for designing restaurants within the Michelin-starred Noma family, Spacon & X has been commissioned to design a space that is homely and welcoming yet reflects the brewing process that takes place less than 10 km from the bar. With 30 taps serving a variety of craft beers, the stainless-steel bar is the first thing to catch your eye, providing a direct reference to the industrial vibe of ÅBEN's bar and brewery in the Meatpacking District. The raw look stands in sharp contrast to the bio textiles hung from the ceiling to create intimate spaces for travellers. The dividers are custom-made and serve almost as an art installation where leftover malt grains – a by-product from ÅBEN's own production – can be spotted throughout.
What to Expect
Positioned before check-in and security, the bar is open for all visitors to the airport. ÅBEN's intention is to provide a cosy beer bar and a meeting point where travellers can say goodbye to family and friends or wait for arrivals.
"The bar is designed as a safe haven where travellers can relax and start off or end their journey with peace of mind. Going to the airport can for many be linked to a lot of emotions whether it's excitement for what's to come or the hustle and bustle of making everything before takeoff. So, we wanted to create a space that invites people to slow down and make the best of their waiting time," explains Nanna Arvedsen, chief operating officer at ÅBEN.
Indeed, ÅBEN has created something rare – a good reason to get to the airport well ahead of time, skip the stress and start your trip by enjoying a craft beer and a slice of pizza.
Web: www.aabenbryg.dk Instagram: @aabenbryg Facebook: aabenkoedbyen
Subscribe to Our Newsletter
Receive our monthly newsletter by email