Ageing is a privilege – let it set you free
By Miriam Gradel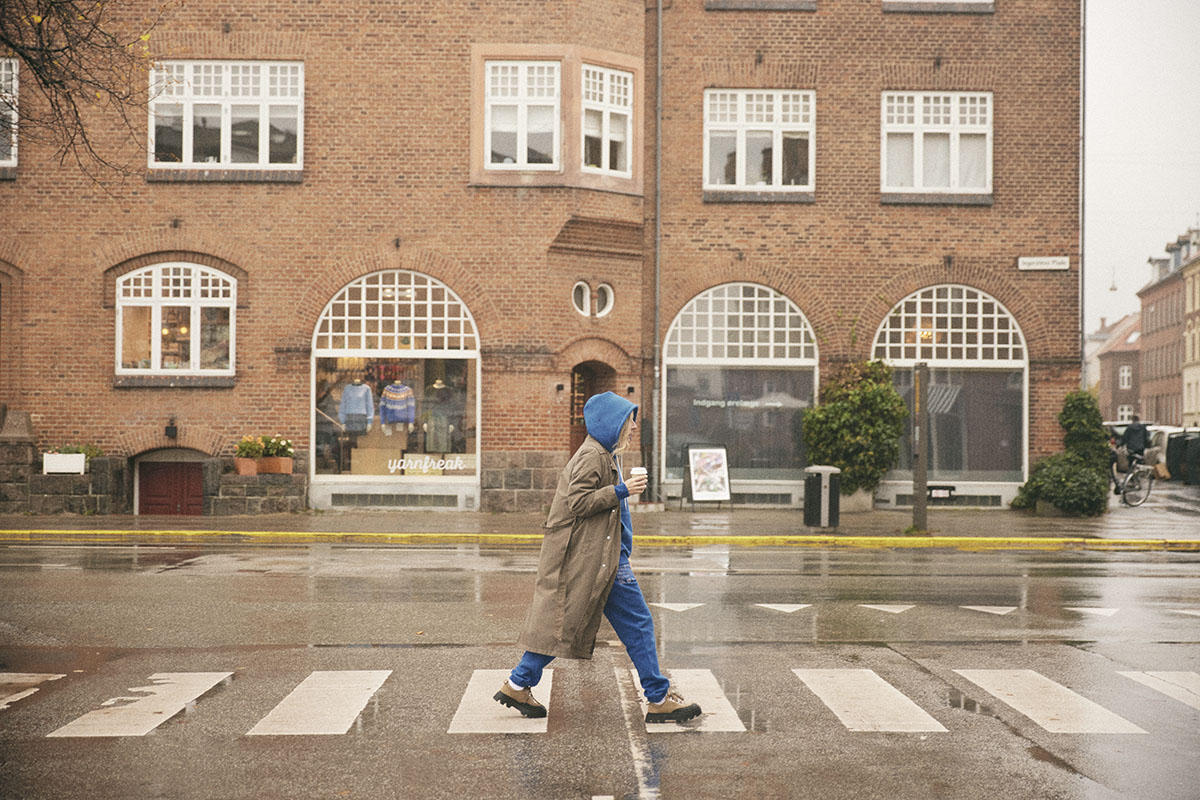 Fashion aesthetics in Denmark remain predominantly slender, caucasian, straight, unchallenged and young, according to fashion scholar Dorrit Bøilerehauge. Whilst the dominance of grey and black is slowly loosening its grip on the average Dane's walk-in closet, much still needs to be done to increase brands' awareness around diversity and inclusion. Could letting a new shade of grey onto the catwalk be the way to go?
Ever since Coco Chanel brought new aesthetics to the female silhouette, unconventionality has guided commercial success in the fashion industry. Yet, one area in which the tides of change seem to be outstripping fashion is diversity, according to Dorrit Bøilerehauge, 62. As a fashion scholar on topics such as the aesthetics of diversity, as well as having debuted as a model in recent years, she would know.
"I can catwalk down the stairs now," Dorrit says with a smile that breaks into laughter. Against her own beliefs, Dorrit has fallen in love with modelling. "It inspires and also feeds my research. I enter this scene where there's already a framework, and I try to understand how to fill out my part to make a style come to life, and it's wonderful. The people I meet are incredibly professional and gifted. It's a privilege to be working with and meeting these people," she says.
Most of those who have had to move their working life online in the past two years will know the struggle of looking your best on camera. Yet, for Dorrit, aesthetics seems like an effortless practice. Sitting in front of a fiery red art piece, her outfit of white, beige and warm gold provide a calming contrast, rendering even the idea of applying a virtual webcam background obsolete.
Age is but a number
As a result of us living longer, the traditional views on young and old "simply aren't true anymore," says Dorrit. Whereas words like 'decline', 'loss' and 'illness' have traditionally been associated with those aged 50 and beyond, a new movement known as 'the new old', or 'greynaissance', is working to change the social narrative around ageing and force the global fashion industry to grow up. As this group of consumers grow, so too does the value brands stand to gain. Having been interviewed for both national breakfast TV and Denmark's largest women's magazine, Femina, through her work and representation, Dorrit is slowly embedding these global new perspectives into the fabric of Danish society
"Age is a category most often forgotten when working with diversity," Dorrit explains. As of September 2022, people aged 50 to 80 make up 35 per cent of the Danish population, with those aged 50 to 59 being the largest group in society, according to Statistics Denmark. Dorrit defines this group as "curious and independent people venturing into new things and changing careers later in life." On her Instagram profile, she posts aesthetic shots from her daily life and modelling jobs with hashtags such as #agediversity, #ageinclusive and #embraceyourage. Dorrit has also established the Silver Starter Initiative, a community platform for driving conversation and raising awareness around what she calls 'the mature cool'. But just how on board is Denmark with the changing times?
The exclusivity of inclusion
"We have this wonderful society, but we have a blindspot towards ourselves that stops us from progressing," says Dorrit. "We're still stuck on things like representation of women in top management and in politics, and the issue of equal pay. We perceive that everyone in Denmark is equal, but we are not." This is where Dorrit believes media and fashion play a role. But diversifying perspectives might not be as simple as it sounds.
"We have a lot of habitual thinking that guides the things we do," says Dorrit whilst also arguing that in an increasingly diverse society, consumers look to brands that are in tune with time, not stereotypes. "Is diversity also inclusion?" she asks, concluding that there's no definitive answer. But rather than criticise brands trying to navigate in an age of accelerated development, Dorrit believes a more positive discourse is the way to go. "Age is a privilege. Your life is richer the older you get. We need to coin this phase in life, not as young, not as old, but as something new. Until then, I think we will see brands have a go at it, roll back and then try something else."
In the meantime, Dorrit continues to gather research, drive conversations, and strike a pose. "I don't want to spend my life complaining. We need strong and capable people to inspire others, and I think it's about developing it gradually, she says. "I work for something that's bigger than me, and I hope that my work will set more people free to dress and live the way they want."
Silver Starter Initiative: www.silverstarterinitiative.com Instagram: @dorritboilerehauge
Subscribe to Our Newsletter
Receive our monthly newsletter by email