Xander Brett – Bonus Family's Moa Herngren in conversation
With a divorce rate of 44 per cent, broken families are part of life in Sweden. Its absurdities form the backbone of Bonus Family (Bonusfamiljen), the closest Sweden has come to a soap opera. Following the fall-out of two divorces, and the relationships between children and their 'bonus' parents, it has run for three series and won a Kristallen award for Best Drama in 2017. Discussing dilemmas that have touched the lives of most Swedes, its domestic success came as no surprise. That it received an international release was unexpected.
TEXT: ALEXANDER BRETT
"I was surprised the series took off abroad," says its co-creator Moa Herngren. "It feels so Swedish. But, on the other hand, I suppose bonus families are universal, so people anywhere can relate to the situation."
Moa is herself the product of a bonus family. In 2014 she, along with her brothers, Felix and Måns, and her sister-in-law, Clara, came up with the idea of creating a drama based on their experiences. After securing interest from FLX and Netflix, the group held a long audition process, resulting in a star-studded cast. Pilots were produced, screenplays piled up and the Nordic state broadcasters jumped on board. "Clara, Ditta Bongenhielm and I focused mainly on the script," Moa explains, "but Felix became a director and I often visited the set."
Though Moa was not involved in the day-to-day production, she maintained control of its oversight. "I was nervous at first," Moa admits, "since we hadn't worked together professionally. But actually, it worked really well, and we could separate our private and professional relationships fairly easily. I'm really close to both my brothers and my sister-in-law. We have the same sense of humour and think alike. I think we have a lot of respect for each other, and this helps when it comes to situations where we don't agree."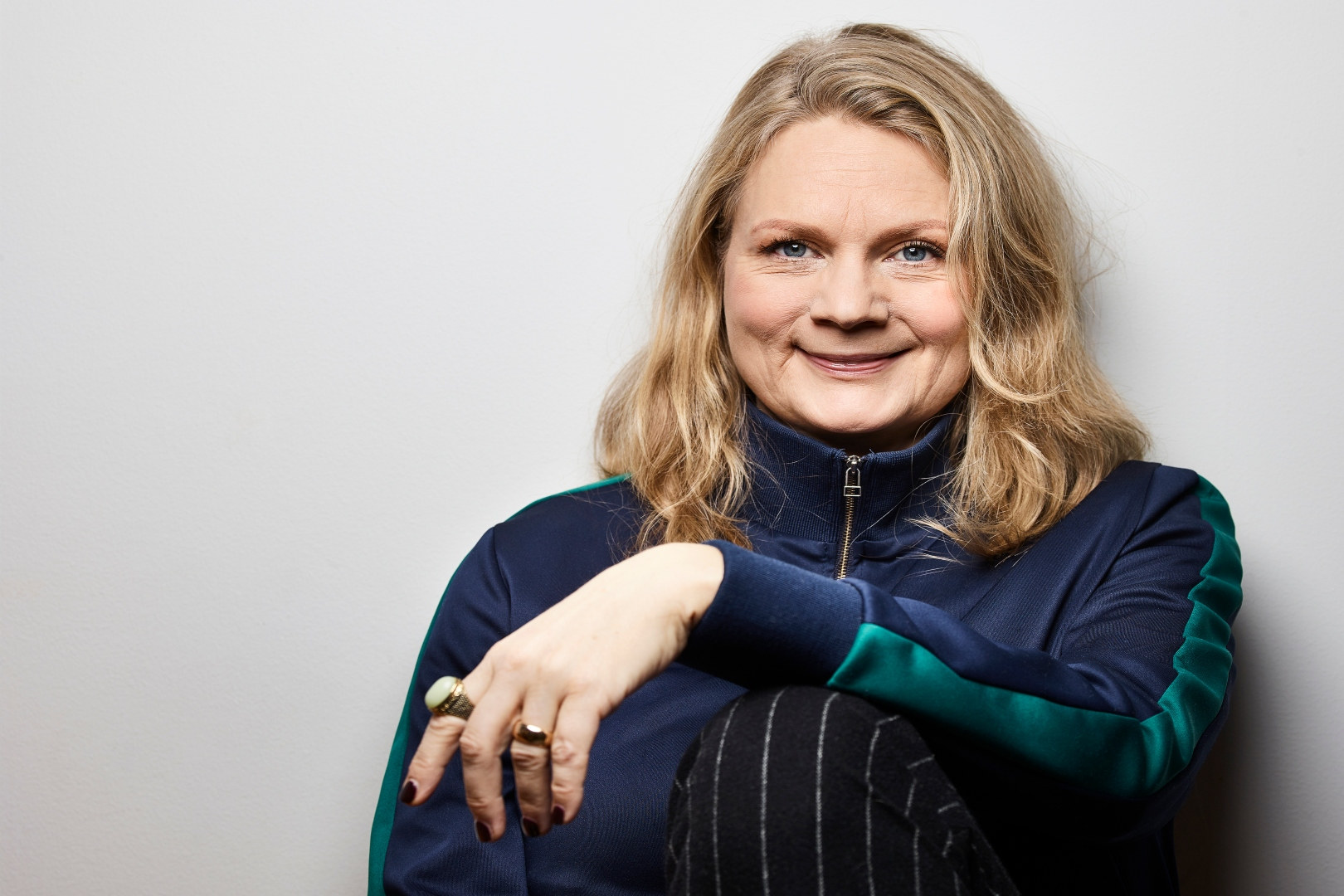 With constant demand for material, Bonus Family has been a Herngren obsession for many years. But, as Moa is keen to point out, that has not stopped her getting involved in other projects. Moa's writing has appeared in publications including Swedish daily Dagens Nyheter. She was the editor in chief of Elle, and in 2017, she hosted a radio show on Swedish national network Radio P1. Her first novel, Everything is Just Fine, Thank You (Allt är bara bra, tack), was published in 2007, and she has written a further six, with her seventh due to be published next spring. "I think it's fulfilling to write in different formats," she explains. "It keeps my passion for writing alive."
When asked which format she prefers, she has no doubt. "Novel writing is a need for me," she replies, "I couldn't live without it. That being said, I enjoy meeting people through my journalism and, though screenwriting is still new to me, it's a challenge I love. Instead of describing what happens, you have to leave more to the cast, working instead with the subtext."
Though wary of turning it into a lifelong project, Moa is optimistic about the prospect of Bonus Family returning. "Really, I just plan to keep writing," she says. "As I mentioned, I'm working on a new novel, and also on a couple of film and television projects. But I certainly hope we'll see a fourth series of Bonus Family. It would be great fun and we have plenty of ideas."
Alexander Brett is the editor of Fika Online, a blog dedicated to Nordic lifestyle, culture, travel and more.
Web: fika-online.com
Subscribe to Our Newsletter
Receive our monthly newsletter by email