Alpa: Woollen treasures from Peru via Finland
Text: Hanna Heiskanen | Photo © AlpaFinlandia Oy
The youthful and innovative Finnish knitwear company Alpa turns South American alpaca fleece into timeless Nordic designs. The company came to be thanks to a daring idea, skillful family members and a passion for quality – and enough conviction to trade living comfortably for buying yarn.
The story of Alpa begins in Peru, where the founder of the company, Heikki Timlin, was on a backpacking trip in 2012. Timlin, who had only just left school, had always disliked the thickness and itchiness of traditional wool sweaters. When he came across a local sweater made of alpaca wool – thin and warm but not sweaty, comfortable and definitely not itchy – he knew that he had found something special. "There is very little alpaca wool available in Finland," says Lauri Hilliaho, one of Alpa's co-entrepreneurs. "Heikki immediately saw an opportunity in introducing Finns to alpaca sweaters. Our first designs literally took shape in a South American hammock."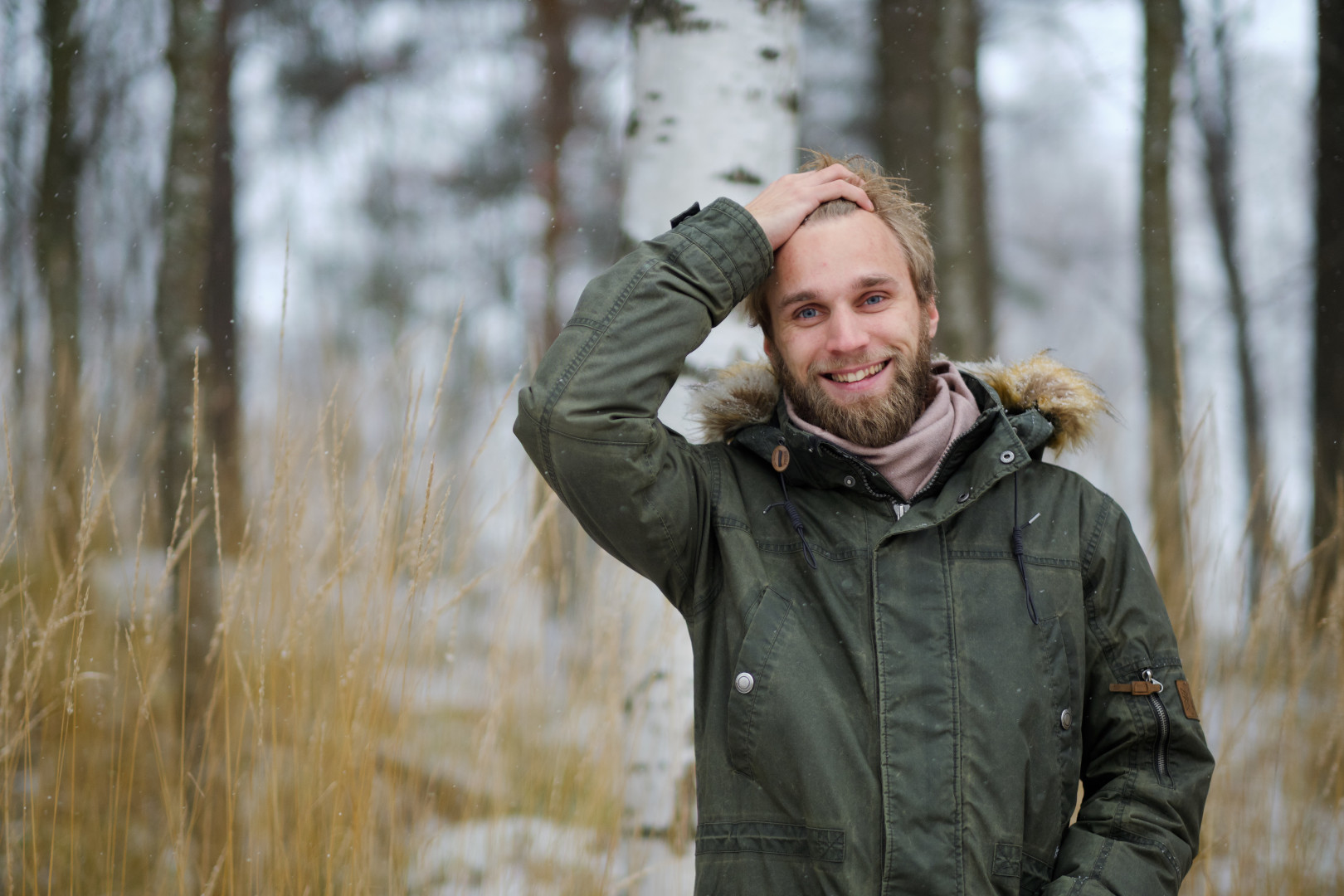 Heikki Timlin founded the company in 2012, right after leaving school.
Since then, the company has grown to a team of nine, all with a passion for producing a variety of alpaca wool products, from sweaters to accessories for both men and women. The products are designed by Heikki's sister Ainomaria Haataja, who conveniently happened to have graduated after studying fashion design at the prestigious University of Art and Design Helsinki. Though the material itself is South American, the feel of the products is decidedly Nordic: timeless, minimalist, earthy. "Sustainability and longevity are hugely important to us. We want people to be able to wear our products year after year, and we also offer a mending service to give a new lease of life to worn and frayed items," Hilliaho explains.
A fibre of wonder
The wool used by Alpa continues to be imported from Peru, where the alpaca was first domesticated thousands of years ago. Grazing high on the Andean hillsides, the animal grows a thick layer of hair to protect it from the elements. The hair is sheared annually before being spun into wool that resembles lambswool but is finer and softer. It also lacks lanolin, a type of oil that causes an allergic reaction in some.
There are fewer than ten million alpacas in the world, making it a rare source of wool despite its excellent suitability for colder climes. Alpa collaborates with local Peruvian producers that have a track record of sustainable practices, before sending the yarn to Lithuania, where the final products are made. "Our products are knit fully fashioned, which means it's less likely they will unravel. It's also a way of minimising the amount of yarn wasted," says Hilliaho .
Alpacas are sheared for fine and soft wool.
All in
The team of Alpa is still small, and there is a feeling of intimacy in what the company does. Everyone brings their own strengths to the table. "We like to think that we are making products we ourselves like to wear every day: we know where all the materials come from and that the products are as good as they can possibly be." The learning curve has been steep, as none of them knew much about alpacas or sweaters before joining the company – but they were all convinced by Timlin's enthusiasm. "When I joined Alpa three years ago, I asked Heikki where he lives. 'On a camping site in a caravan,' he said. The Christmas season was approaching, and he preferred to invest his money into buying more yarn!"
Since the first products were sold in 2014, Alpa has grown rapidly without external funding. Last year, the company sold over 9,000 garments. Many consumers are actively looking for new alternatives to oil-based, synthetic fibres such as acrylic and polyamide, which insulate poorly and wear out quickly. Hilliaho attributes the company's success to excellent word of mouth; marketing is easier when the products themselves are so great.
"I think it's important to continuously challenge yourself to be better at what you do. Everyone at Alpa is quite young and very motivated to make our mark in the industry, as well as to show that sustainability is viable in the fashion industry, too. In the beginning, many might have called Heikki crazy for diving head first into this, but it goes to show that sometimes even the unexpected works out beautifully."
Subscribe to Our Newsletter
Receive our monthly newsletter by email