Amager Museum: A peek into the past: Living life as the Amager Dutch
Text: Camilla Pedersen | Photos © Museum Amager
It's so close to Copenhagen Airport that you can see the airplanes take off. Yet life on the island of Amager, located just south of urban Copenhagen, is defined by a distinct identity and unique local cultural heritage that reveals a wide array of stories about a tightly knit and primarily Dutch immigrant community – stories that are vividly told by the Amager Museum.
"A coffee cup is never just a coffee cup. Every single object here at the Amager Museum tells a story about the home it came from, how the people who owned it lived, and all the details that transform an otherwise dead object into a compelling story – the story of the Dutch immigrants and the lives they led after the Danish king invited them to Amager to grow vegetables in the 16th century," says museum director Søren Mentz.
The Dutch farmers were famous for their expertise in vegetable growing, and Amager produce soon became in high demand at markets in Copenhagen – produce that was easily recognisable because of the characteristic Dutch garments the farmers wore.
Not only the traditional folk costumes, but also paintings, jewellery and texts tell the story about the tradition-bound culture of the Dutch farmers when visitors step inside the old living rooms at the Amager Museum, which is housed in two traditional farmhouses in Store Magleby, known as the Dutchmen's Town, a few kilometres from the coastal village Dragør.
Throughout July, the museum becomes even more lively, as local volunteers make history come alive. Visitors are encouraged to join in and experience what life was like as a local farmer or maid on a busy farm in the 20th century, with activities ranging from washing clothes, to digging up vegetables and following the journey of a hen from field to fork.
"Our visitors really enjoy taking part in these little bits of history coming to life. It creates a unique experience that makes both kids and grown-ups reflect on life back then versus life as we know it today – a life that they come to realise has been greatly influenced by the past," explains Mentz.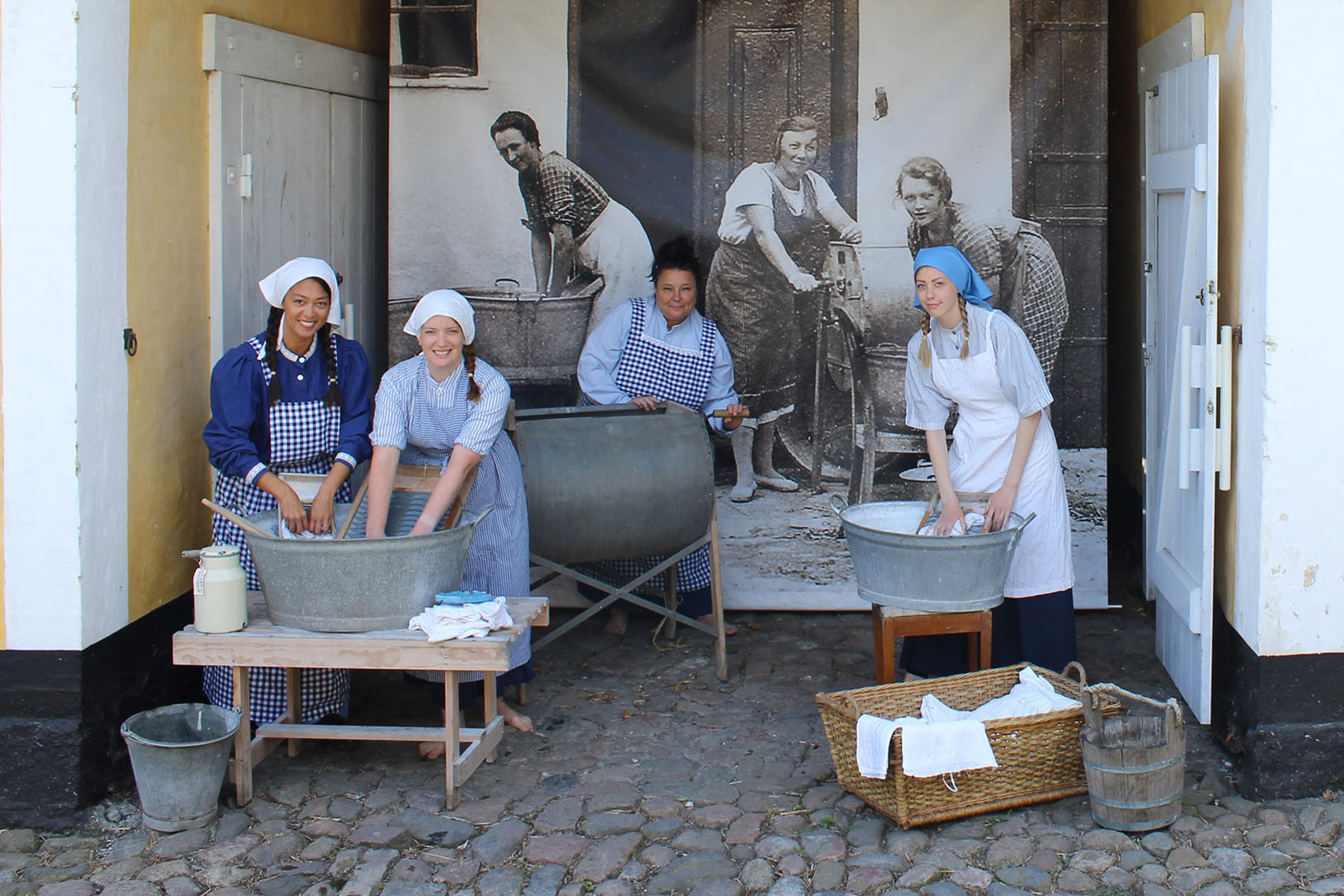 Web: museumamager.dk Facebook: Museum Amager Instagram: @museumamager The Amager Museum is open from April to September and welcomes almost 18,000 visitors yearly. Learn more about Amager life at Dragør Museum, The Danish Pilotage Museum, Mølsted Museum, and the museum cutter Elisabeth K571 – all part of Museum Amager.
Subscribe to Our Newsletter
Receive our monthly newsletter by email