Anneberg Kulturpark: A nexus of culture and gastronomy in Danish UNESCO countryside
By Lena Hunter | Photos: Anneberg Kulturpark
In the heart of Denmark's spectacular UNESCO Geopark Odsherred, the cultural centre Anneberg Kulturpark is surrounded by forest, fjord and fields.
For a century, the complex of 48 buildings and stunning parkland in the north of Sjælland was the grounds of a psychiatric hospital. With its own church, fire station, assembly hall and public baths, the park encouraged wellbeing via space, calm and natural beauty.
Today, Anneberg Kulturpark is open to the public and has become a hub of open art studios, wellness facilities, two museums, accommodation, world-class dining and sustainable gastronomy businesses. Its unspoiled historical grounds have been used extensively for filming by production companies like TV2, Nordisk Film and Zentropa, and visitors to the enchanting park are treated year-round to a packed calendar of festivals, events and tours.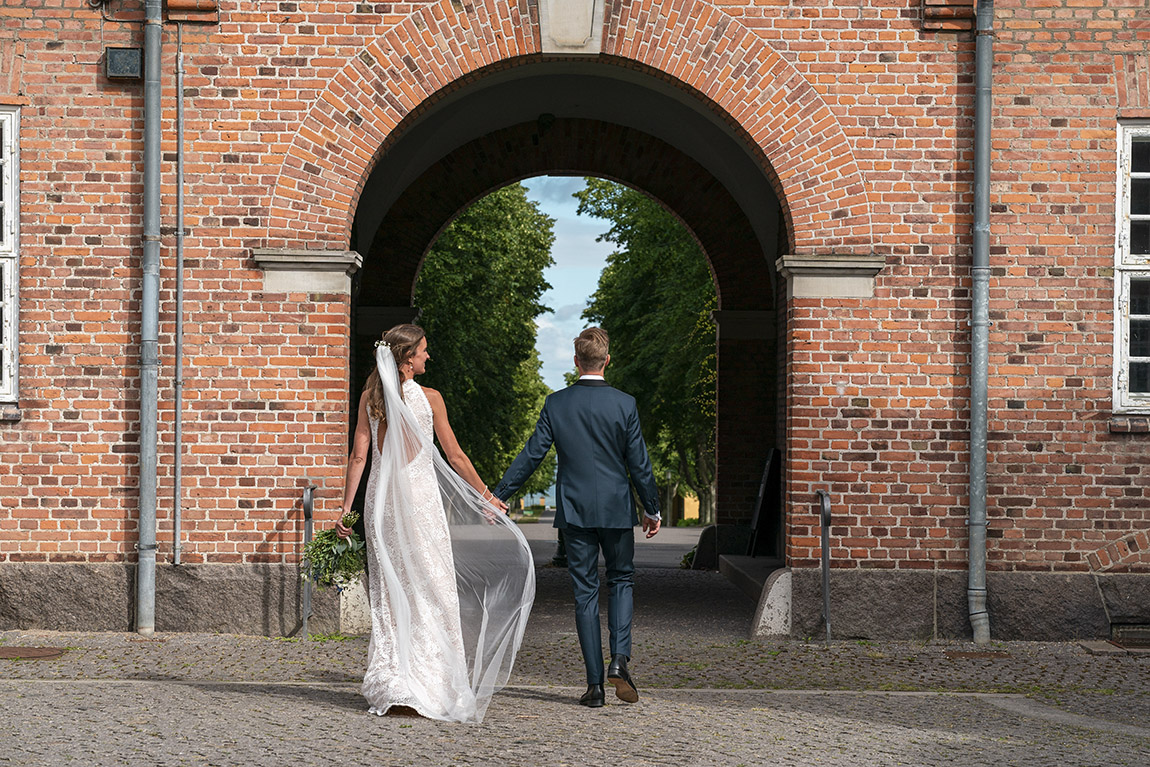 World-class dining and foraging
For foodies, Anneberg's on-site one-Michelin-star restaurant MOTA, helmed by Claus Henriksen, is a must visit. The menu makes use of Odsherred's rich harvest of wild herbs and ingredients and, in the past year alone, the venue was named Restaurant of the Year by The Danish Food Guide, awarded Best Dessert 2022 by White Guide, and nominated for the Nordic Prize for Best Restaurant in the Nordics.
The soon-to-open Restaurant ERBA is the latest addition to Henriksen's culinary universe, and will serve local and seasonal pasta dishes. "Typically, there will be three to choose from. It might be pasta with cockles, or with baked onions and mussels, or pasta with carrots and almonds – and there will be a big focus on the sauces," explains Henriksen.
Nearby fjords and coastlines provide crabs, oysters, mussels and seaweed, while organic vegetables are sourced from the park's many gardens, farmsteads and wild forests. "This has become 'the place' for Danish seaweed," says Anneberg Kulturpark's director Gitte Klausen. "We're a stone's throw from three different coastlines, which support a variety of species. Dansk Tang is based here – the first and only producer in Scandinavia delivering sustainable seaweed to restaurants."
Beside dining out, visitors to Anneberg can immerse themselves in its unique culinary ecosystem by joining a seaweed safari, attending tastings of locally made beer and wine, and browsing the farmers markets for fresh produce.
Art, activism and a psychiatric museum
The three-floor Artist Wing of the main building hosts a community of 35 contemporary artists, known as Kunstnerfløjen, whose mediums include photography, jewellery, ceramics, painting, print, textiles and sculpture. There are regular exhibitions of their work at Anneberg, while the two on-site museums – the Cultural History Museum and the Psychiatric Museum – also offer a range of art and history exhibitions, as well as guided tours.
Anneberg Kulturpark advocates art for social change: "We're establishing a first-of-its-kind sculpture park in collaboration with 17 artists, which will present a physical manifestation of the United Nations Sustainable Development Goals," explains Klausen. "We are going through a green transition. We want to make a positive difference for future generations, to be a role model in our industry, and to craft a future-proof project that does not consume the earth's resources, but gives something back."
Wilderness, parkland and topiary gardens
In the warmer months, the natural landscape and parkland are gorgeous sights. "Lots of weddings happen at Anneberg," says Klausen. "It's a beautiful place to stay for longer. There's so much to experience – the gourmet treats at MOTA, the unique coastlines and wilderness, the museums, art and history."
As always, there's a busy and diverse schedule of events that will run this summer, including markets and music, children's activities, drinks and literature festivals. A soon-to-open shop will sell artworks, craft items and foodie wares produced by the burgeoning Anneberg community. Sankt Hans – the Danish midsummer festival – will take place in June, "and we have laid the framework for a jazz festival, opera and literature festivals, and a gravel-biking festival in the forest," adds Klausen.
On 28 May, the Royal Theatre's free-to-attend tour Kongelig Sommeropera (meaning 'Royal Summer Opera') will take place on Anneberg Kulturpark's central green. Audiences of up to 2,500 have flocked to previous editions, which fill the long evenings with magical arias.
The beating heart of Anneberg
The community at Anneberg is growing fast, and there's no more exciting time to visit than now. "What's really unique is that we've grown organically," says Klausen. Her energy is infectious. Indeed, her expertise in bringing people together and passion for the park's cultural heritage is at the heart of the project.
"There are about 100 artists and professionals here daily, working together left, right and centre. There's a palpable synergy in the air that allows for truly interdisciplinary collaboration. Everyone at Anneberg came to experience this; to find a community. I didn't search for anyone; they found me. I am grateful to be able to share it with everyone who visits."
Web: www.annebergkulturpark.dk Instagram: @annebergkulturpark.dk Facebook: AnnebergKulturpark Visit: Annebergparken 26A, 4500 Nykøbing Sjælland
Subscribe to Our Newsletter
Receive our monthly newsletter by email