Ansnes Brygger – Exciting adventures and unique dining experiences
Text: Ingrid Opstad | Photos © Ansnes Brygger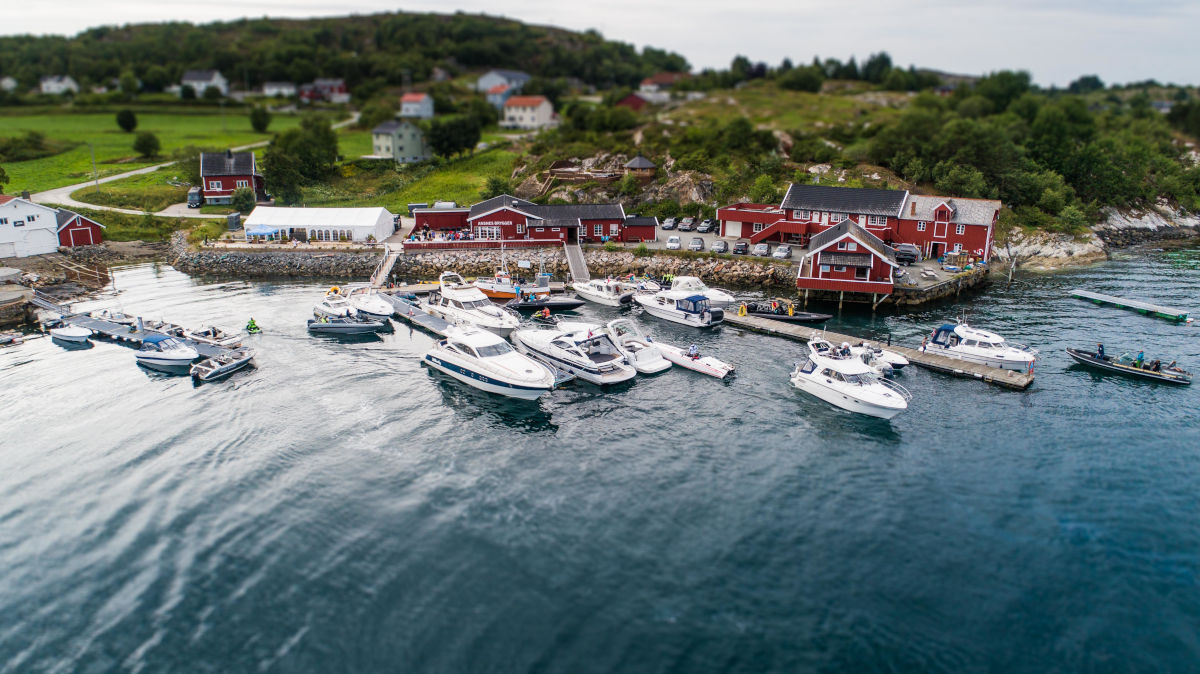 With its stunning nature and thriving tourism, Hitra in Trøndelag is an idyllic location you will never forget. If you want to make the most of your stay, Ansnes Brygger can help you by offering exciting experiences, delicious seafood, comfortable accommodation and so much more.
During the summer season, the area of Hitra offers plenty of activities and events for the whole family, such as concerts and festivals. The surrounding nature also provides fantastic opportunities all year round, both on land and in water. Here, you can experience guided tours, hunting and fishing, as well as a variety of water sports. "The most popular activity is the fast and thrilling RIB boat trips – a great way to observe sea eagles, whales and other wildlife creatures up close in the impressive nature," says marketing manager Venke M. Glørstad. Offering everything from short trips just outside Ansnes to half- or full-day trips, for example, to Øyrekka outside Frøya, tourists get the chance to efficiently discover the idyllic hidden gems the area has to offer.
Once back on shore, Glørstad recommends stopping by their lovely restaurant to taste the delicious food. "The menu consists of locally sourced ingredients and seafood. Even though Hitra only has about 5,000 inhabitants, we are actually one of Norway's largest seafood restaurants," she states, proudly. "Every other month, we have gourmet evenings. One of our most spectacular dishes is 'havets festbord', a seafood extravaganza served right on the table itself along with plenty of other small plates – a truly unique, unforgettable fine-dining experience for seafood lovers." A bestseller in the summer months is the seafood box, full of fresh shellfish such as shrimp, crab, sea crayfish and mussels, served on the tables outside, right by the sea.
The chefs have a genuine passion for, and interest in, food and drink culture, which has resulted in their very own microbrewery on the premises. Here, visitors have the opportunity to taste and learn more about the 17 different beers produced, or get tips for their own beer production by attending a class.
"We offer varied activities and programmes for companies, family holidays or groups of friends. There is something for everyone to do here," says Glørstad. With bright and pleasant apartments available right on the seafront, Ansnes Brygger is also a great place to unwind after an eventful day.
Facebook: ansnesbrygger Instagram: @ansnesbrygger ansnesbrygger.com
Subscribe to Our Newsletter
Receive our monthly newsletter by email