Archiella: Clay and craftsmanship
By Emma Rodin | Photos: Archiella
fI you cannot find it, make it. At least, that's what Archiella founder Sofia Bergqvist did after she discovered a gap in the market when searching for flowerpots. Literally taking matters into her own hands, Bergqvist dived headfirst into the foreign world of clay and design – and the Archiella journey began.
Bergqvist took her first prototype to an Italian producer, who helped her bring her ideas to life with great Italian craftsmanship. The Icon Pot collection was born, marrying glazed ceramics with eco-friendly Indonesian rattan, with each pot handmade to order. "Rattan is a fantastic material. It grows quickly, makes the rainforest live longer and converts CO2 into clean air," explains Bergqvist.
"Designed in Sweden. Made in Italy. An icon here to stay"; true to its tagline, Archiella's pots are becoming known for their timeless look and bright colours. They feature a subtle, yet recognisable stitch pattern, customers can choose between gold or silver button details, and the rattan can also be removed if preferred. "I like to think of the pots as jewellery – like statement pieces that you can dot around the house to brighten up your home," says Bergqvist.
The brand's range also includes cushion covers and bags made of natural cork. Quirky yet stylish, these bags help to put the planet first while shopping for something new. And speaking of new, there is plenty more to come from Archiella in the new year. Rest assured, your home is in for treat!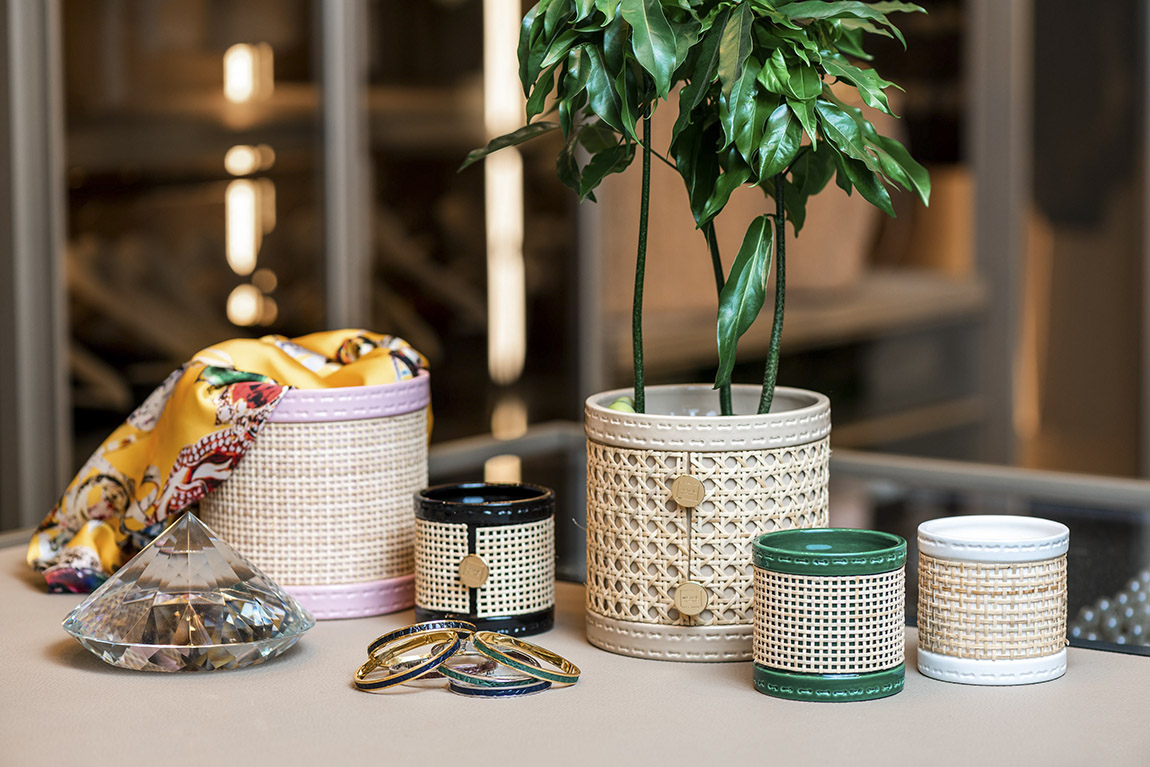 The Icon Pot collection features a range of sizes and colours, with prices starting at 695 Swedish Krona. Save ten per cent on your first online order between 1 and 31 December 2022, with the code Archiellaholiday Web: www.archiellaofsweden.com
Subscribe to Our Newsletter
Receive our monthly newsletter by email