Arkaden Food Market: Odense's newest food market
Text: Josefine Older Steffensen | Photos: Arkaden Food Market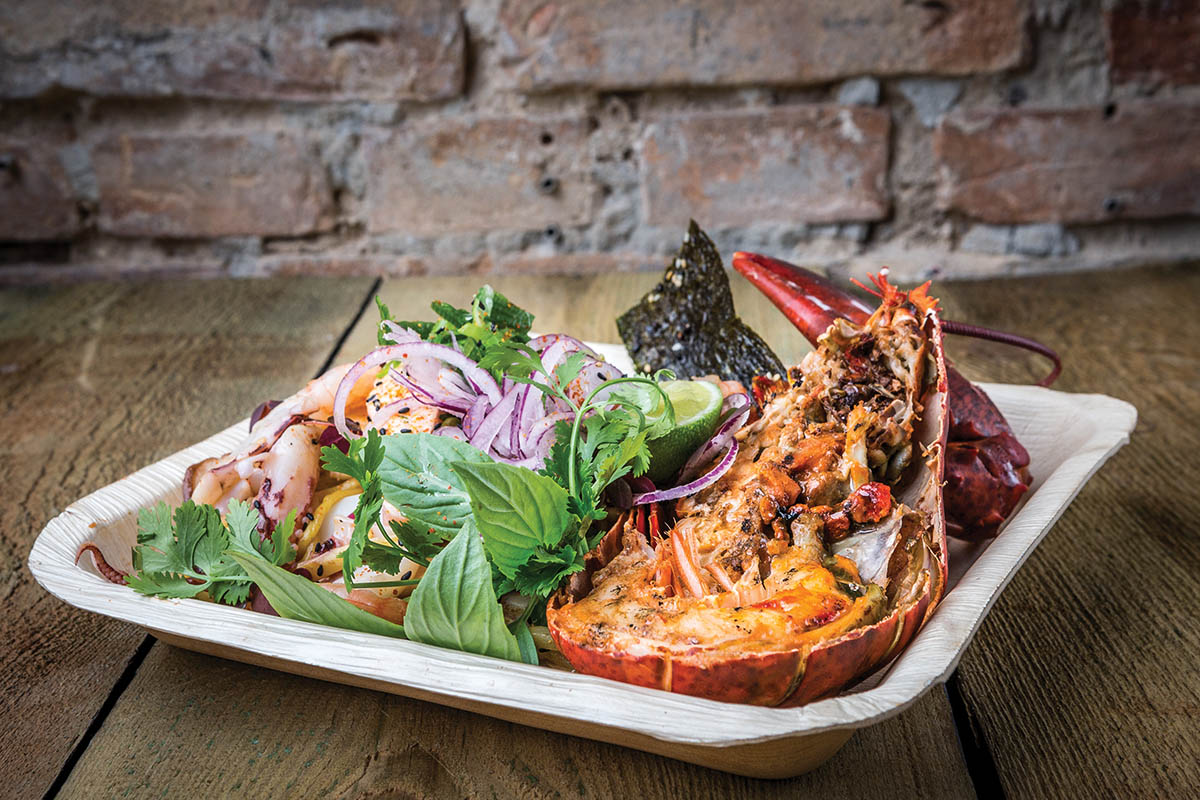 Arkaden Food Market opened its doors to the public in December 2017, and has since taken the Danish city of Odense by storm. Food from all four corners of the world — as well as plenty of coffee, wine and beer — is there to be enjoyed with friends, family, or simply while relaxing on your own.
Street food has become incredibly popular in Denmark and, when Arkaden Food Market opened, the founders wanted to ensure that what they were offering was not something that could be found on any street corner in Odense. "We've been overwhelmed by the support and positivity we've received since opening," says Thomas Kyung Jensen, partner of Arkaden Food Market. "It's amazing to see how people have taken to the concept and how excited they were to try something new and different."
Everything under one roof
There are numerous, exciting culinary experiences to be had at Arkaden, and there is something even for the pickiest customer. Whether you want fried chicken, sushi, fresh spring rolls or Moroccan street food — to name just a few of the cuisines available at Arkaden — there is sure to be something to satisfy the taste buds.
"We really wanted to be able to offer something a little bit different," Jensen explains. "Of course, we have some classics like pizzas and burgers, but we wanted to ensure that each stall had its own story to tell. The pizza stall, for example, is run by an Italian chef using a particular method from his home region. We have another stall that only uses ingredients from Fyn, ensuring the farm to fork chain is as sustainable as possible. Everyone is happy to have a chat, so if you're curious about the food, then you can always ask."
There are currently 21 stalls, a wine bar, a beer bar and a coffee shop, serving over 2,000 people every day.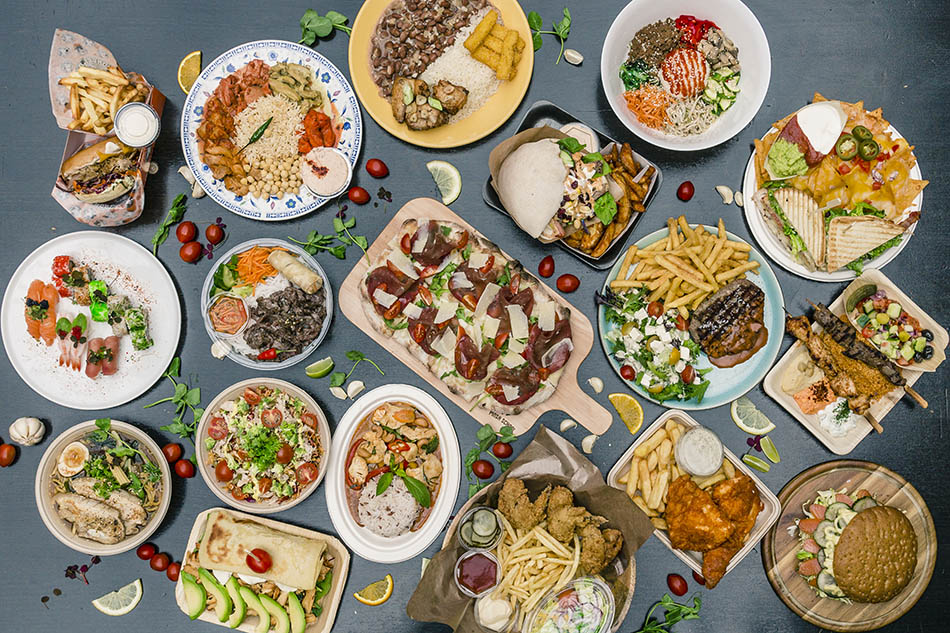 Serving the whole community
The wonderful thing about Arkaden is that it has become a meeting point for the whole of Odense and its visitors. "In the morning, you'll often see someone studying with their laptop, or a group having a business meeting. And in the afternoon, both the young and the old come in for a bite to eat. And then everyone gathers in the evening for food or a drink," Jensen says. It makes for a superb atmosphere, as everyone sits on long benches next to each other. "You'll often find yourself sitting next to someone you don't know, something we've so far found to be incredibly positive, as it gives a communal spirit to Arkaden. We love it when people meet someone new."
Arkaden was previously a collection of nightclubs and bars, but, when it closed, was left for many years before the food market stepped in. "A lot of people have some connection to Arkaden because they remember it from the time it was all bars, so the building as a whole is part of the community, and I think people have really enjoyed the fact that it's now back and an active part of the city."
Something for both the stomach and the mind
Arkaden not only offers a wide variety of food, but has also started doing events with some of Denmark's most current personalities and speakers, recounting their own experiences either travelling, working with food or working in remote countries.
"What we really want is to give something to Odense, and I think that by adding in these events and by having these speakers, we're able to give everyone a good experience and also provide different perspectives," Jensen argues. So far, the events have been incredibly popular, with some of those planned for November already sold out.
For those needing to do some serious work, Arkaden also has a meeting room that can be rented out, but if that is not necessary then simply join the many other business meetings, students and self-employed enjoying a good cup of coffee and some lunch whilst working on one of the many tables.
Everyone at Arkaden is incredibly passionate about what they do, from the stall owners to those working behind-the-scenes. It is a place where both young and old can enjoy each other's company and some good food, and if you are heading to Odense, it is definitely worth a visit. And the best thing? You can keep coming back and trying something new. After all, as Jensen says, Arkaden has "probably got Odense's largest menu."
Website: www.arkadenfoodmarket.dk Instagram: @arkadenfoodmarket Facebook: arkadenfoodmarket
Subscribe to Our Newsletter
Receive our monthly newsletter by email