Arktikum: A ticket to explore the heart of the Arctic Circle
By Ndéla Faye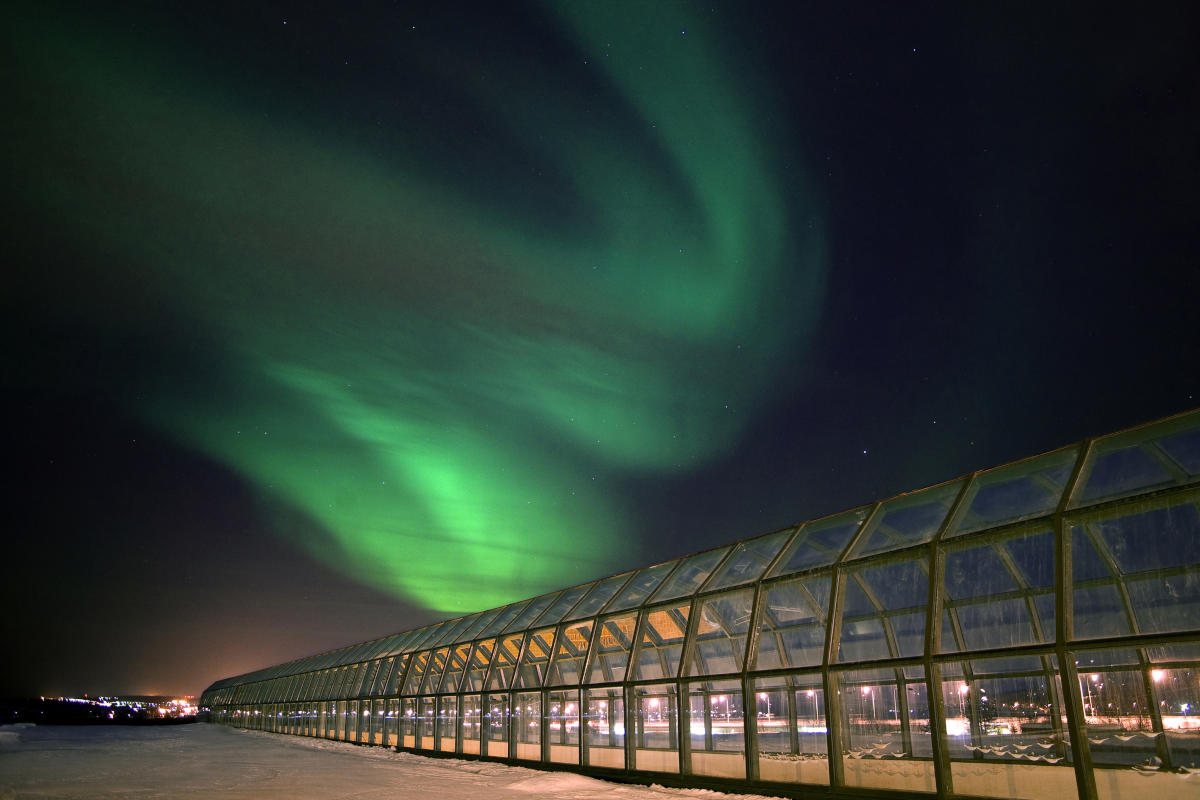 Arktikum in Rovaniemi is a museum, science centre and conference venue right on the Arctic Circle. It provides information on arctic issues and tells stories about Lapland, and its impressive glass corridor provides a unique way to experience the true spirit of Lapland.
Arktikum is one of the most important cultural destinations and attractions in Rovaniemi, Finland. It houses a museum and a science centre under one roof: the Provincial Museum of Lapland and Lapland University's Arctic Centre. The exhibitions focus on the history, culture and modern life in the Arctic.
Arktikum opened in 1992 to coincide with the75th anniversary of Finland's independence. "We are 'a ticket to the North' for visitors: we provide a way to delve into the history and culture of Lapland. Arktikum is a great place to start for anyone who wants to explore Lapland and the Arctic," says Hannele Koskiniemi, managing director at Arktikum Service Ltd.
Arktikum has two permanent exhibitions and up to six guest exhibitions per year. The Arctic Centre's exhibition Arctic in Change, includes a 3D animation of the Aurora Borealis, as well as a way to explore the conditions, nature and culture of Lapland. The Provincial Museum of Lapland's Northern Ways exhibition explores Lapland's flora and fauna, and offers a glimpse of what life was like in Lapland from ancient history to the modern day.
"We give visitors an introduction to Lapland's history and culture, and the exhibitions act as an information package about the evolving Arctic region," Koskiniemi states. Arktikum's architecture is impressive. It was designed by Danish architect group Birch-Bonderup & Thorup-Waade featuring local materials ranging from floors made of Perttaus granite to chairs made from birch and reindeer hide.
Arktikum's most impressive feature, however, is its glass corridor: a 172-metre glass tube, which serves as a 'Gateway to the North' as guests walk north, literally, through the venue. The glass corridor is a unique encounter for those who wish to experience the Arctic Circle in a slightly different way. "We can arrange conferences and special occasions in the glass corridor. What better way to get a true feel for the Arctic Circle than to eat dinner while watching the midnight sun in the summertime, or enjoy the mesmerising northern lights in the winter?" Koskiniemi concludes.
For more information, please visit: www.arktikum.fi
Subscribe to Our Newsletter
Receive our monthly newsletter by email