Art Bank: Surrealism captivates visitors in the Finnish archipelago
By Nina Lindqvist | Photos: Art Bank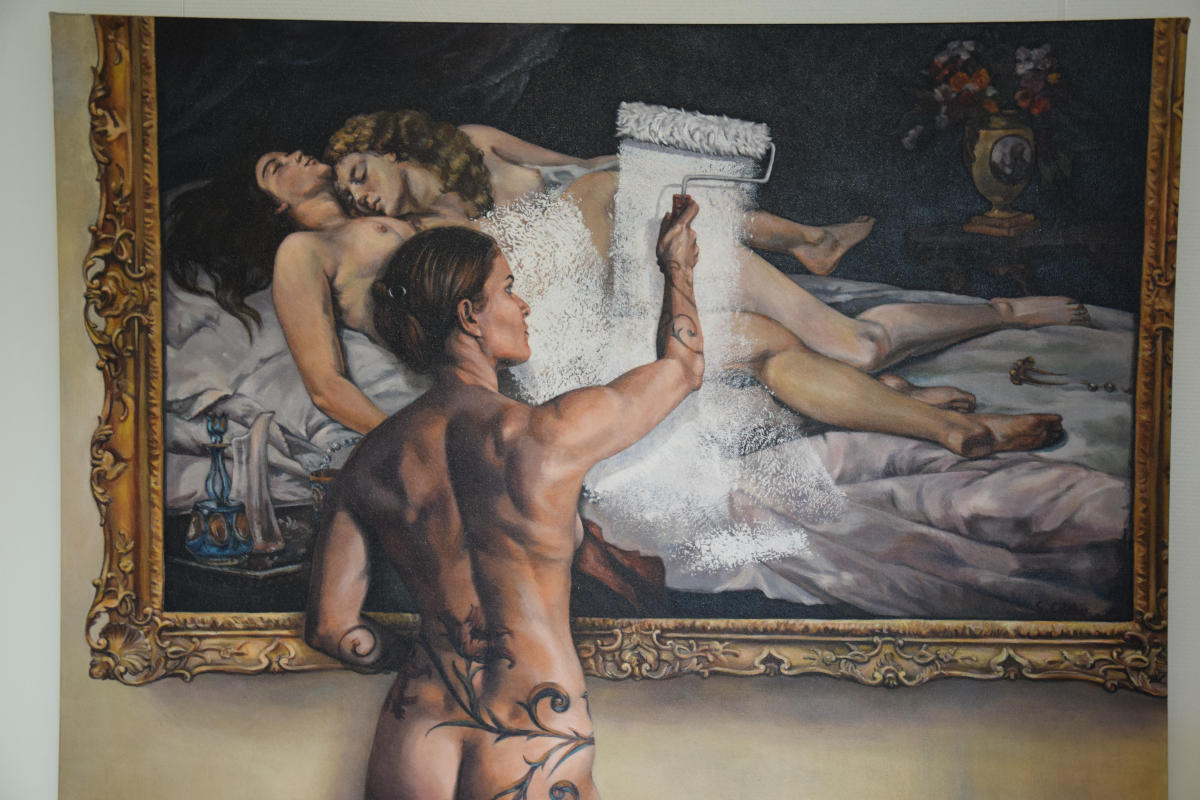 What is the connection between Salvador Dalí and the Finnish archipelago? The answer is Art Bank, a one-of-a-kind fine art gallery located in Pargas, the capital of the Finnish archipelago. Here, visitors get to experience the intricate, mysterious world of Dalí.
The Finnish town of Pargas, situated in the Archipelago Sea, is the epitome of Nordic nature, a serene place where some of Finland's most beautiful and idyllic scenery can be found. Providing some fantasy and surrealism to the mix is the fine art gallery Art Bank, which hosts the only permanent exhibition of artwork by world-renowned Spanish painter Salvador Dalí in the Nordic countries, as well as other celebrated names.
No, you are not the only one to be surprised by the unexpected combination, confirms Ted Wallin, art collector and owner of Art Bank. "The most common reaction amongst visitors is: 'What did we just witness?' Our unusual location is the number one topic of discussion, together with the surprise our surreal and unexpected world evokes."
Wallin, a true art enthusiast and collector of 30 years and counting, is the creator behind Art Bank, which he runs together with his wife. Wallin has been an avid fan of Dalí's surrealistic vision for over two decades. When an opportunity presented itself for him to share his passion for Dalí, he did not hesitate and in February 2014, Art Bank greeted its first visitors.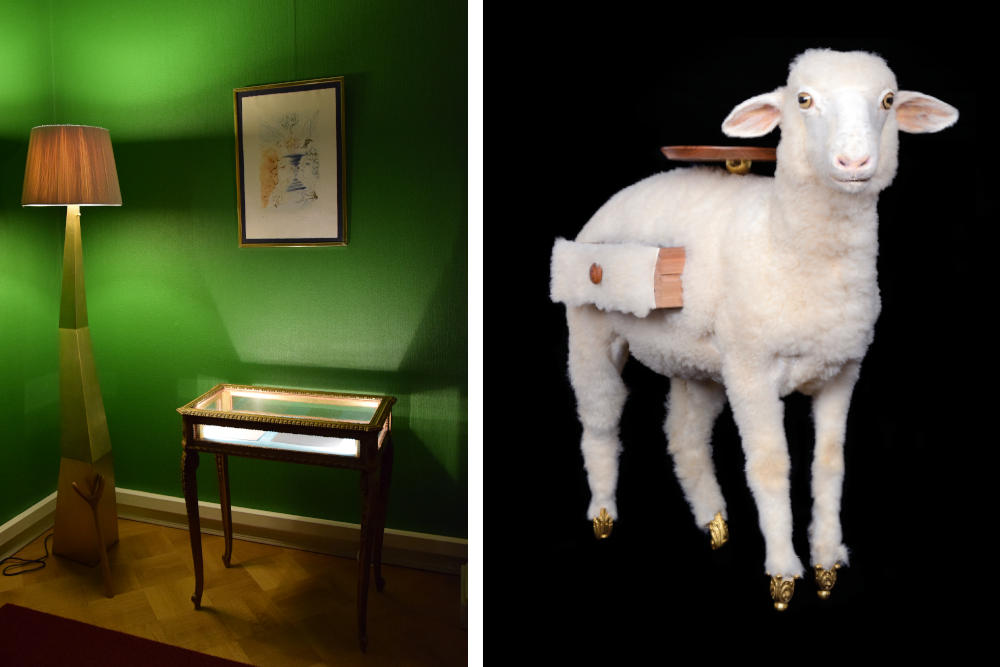 Embracing the different and unexpected
The Salvador Dalí Private Exhibition is the outcome of Wallin's continuous search for captivating Dalí pieces. On display in the exhibition are stunning ceramics and sculptures, as well as lithography and textiles. In addition, Art Bank is the sole distributor of Salvador Dalí furniture in Scandinavia and Russia. But what is it about Dalí that makes him and his art so fascinating?
"Dalí, with his surrealistic point of view, was the one artist in the world who emphasised that the world is not always what it seems to be, that there is more to it than meets the eye. The gallery is my way of showing appreciation for his work and I'm so pleased to share that appreciation and passion," Wallin explains.
In order to truly immerse visitors in the world of the Catalonian mastermind, Wallin and his wife provide guided tours of the exhibition space, built to resemble the Dalí residency. In addition, Salvador Dalí-themed private dinners, prepared by top chef Kjell Gustafsson, are available on request for groups of six to ten people, providing the ultimate Dalí experience. The dinner offers an experience with a surrealist twist both gastronomically and aesthetically.
"The Salvador Dalí Private Dinner is a unique experience, based directly on the Salvador Dalí cookbook and wine book. It took us almost a year to get every detail just right, from the seven kilograms of silver present in the table setting to the gold-embroidered personal napkins that dinner quests get to keep. Our priority was to present our guests with a surrealist experience with a true wow effect," Wallin says.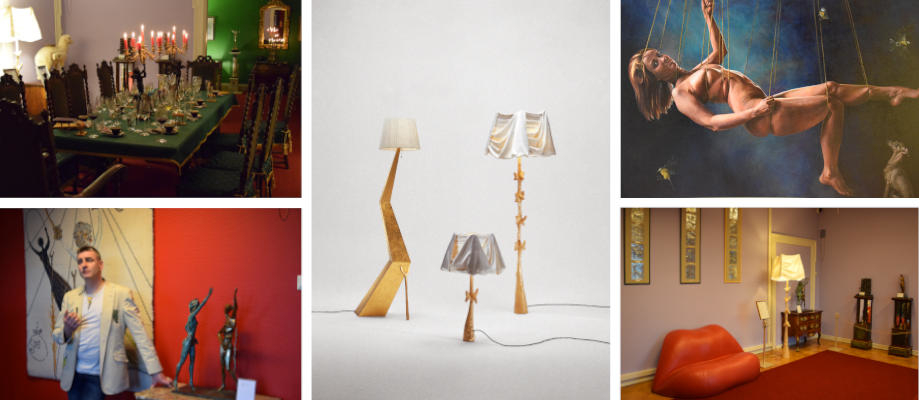 Representing top names in art and design
The Art Bank gallery also includes quality art by Finnish and international front-row artists. Artwork by Chagall, Picasso and Warhol are for sale in the second part of the gallery, free of charge for visitors. Well-known names hailing from Finland include Anna-Liisa Kankaanmäki, Hans-Christian Berg and Stefan Lindfors, whose newest design, the Illuminus Bastard lamp, is soon to be available at the gallery. In addition, Art Bank also retails Dalí-inspired jewellery by internationally-acclaimed jewellery designer Matti Hyvärinen as well as hand-forged, Dalí-inspired silver jewellery by up-and-coming designer Emilia Simes.
Combining Dalí with artwork by renowned Finnish and international heavy-weights as well as younger design talent seems to be working for Art Bank. In the short time the gallery has been active, Norwegian television has come knocking, as has Finnish industry media. The gallery also has a steady flow of regulars. So what is next for the Wallins and Art Bank?
"We're continuously looking for new Dalí sculptures and pieces for the gallery. Of course we do so in order to expand our business, but to share the work of such an exceptional artist with the world is also almost like a calling for me," Wallin concludes.
For more information, please visit: www.artbank.fi
Subscribe to Our Newsletter
Receive our monthly newsletter by email