Asa Herrgård
Text: Liz Longden | Photos © Asa Herrgård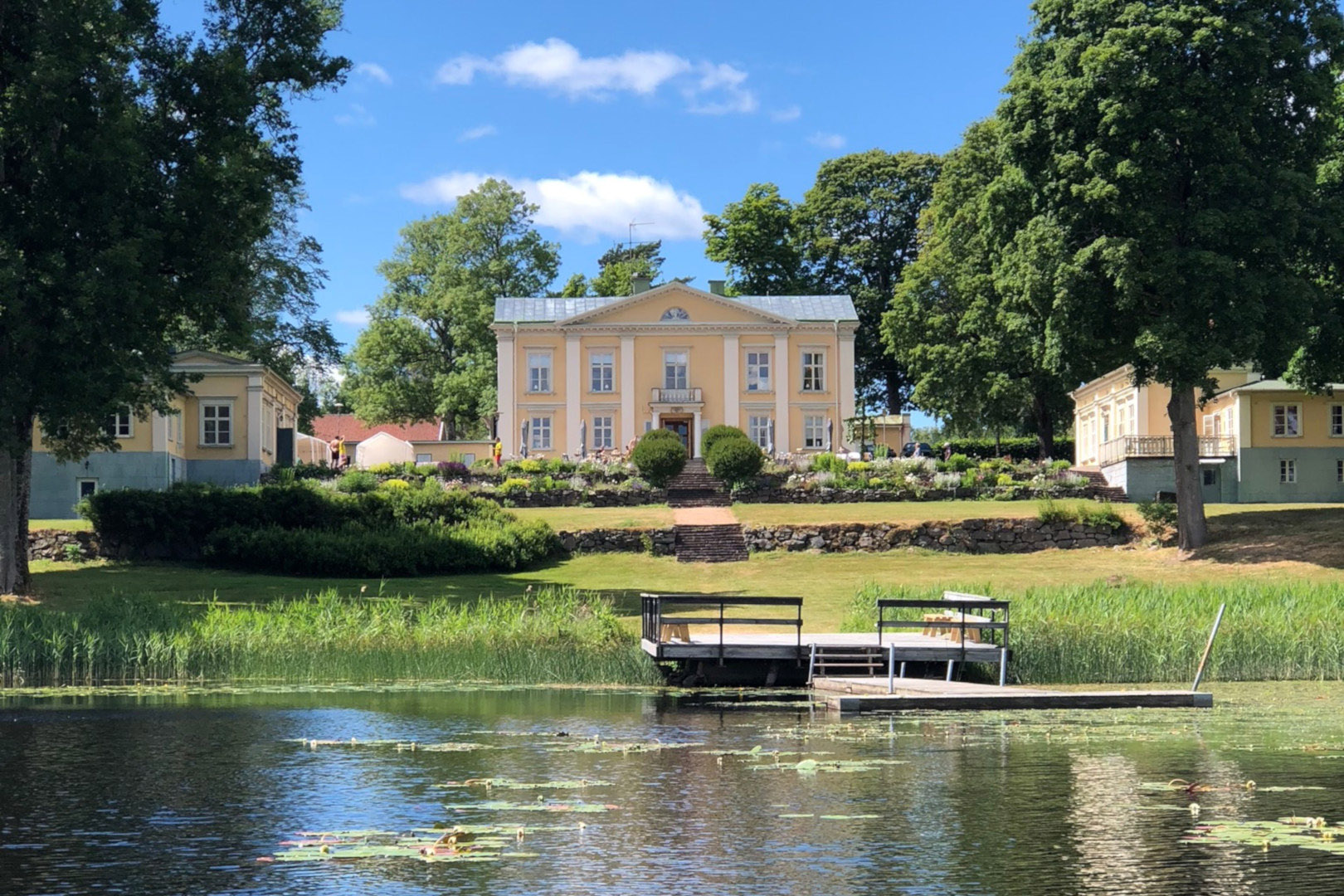 Relax in an oasis of natural beauty
W ith its 18th-century grandeur and magnificent grounds, Asa Herrgård could be mistaken for an idyllic museum. Yet, top-class facilities and an outstanding restaurant place this former manor house very much in the 21st century, helping to make it an unforgettable setting for any special occasion.
Asa Herrgård was built in 1793, but the forest that surrounds the house has been famed as one of Småland's finest since medieval times. In fact,the hotel today boasts around 500 hectares of idyllic, wildlife-rich woodland. Add the fact that it is situated in an officially designated 'quiet zone', completely undisturbed by urban noise, and you can begin to understand the magic of the place. "It's incredibly peaceful. You feel as if you can actually hear the silence here," says managing director Emma Ekaremål.
Despite its tranquillity, the hotel's proximity to nature means there is plenty to do, from taking a dip in Lake Asasjön, to clay pigeon shooting, hiring a canoe, or even enjoying a guided crayfish fishing expedition. This combination of secluded beauty and almost endless possibilities for activities means that Asa Herrgård has become a very popular venue for both conferences and team-building events, while its privacy, historic elegance and stunning grounds make it an unforgettable setting for a wedding. For the latter, in addition to the 31 rooms available for guests, couples have a choice of three beautiful venues for the ceremony itself.
Whether guests are staying for a conference or wedding or enjoying a romantic break, however, one experience they can all share is Asa Herrgård's exquisite, nature-inspired, ultra-local cuisine. "Our whole kitchen is built on the principle of using as many local ingredients as possible, and almost all the meat we serve is meat that we have produced ourselves," Ekaremål explains. This means plenty of wild game from the surrounding woodland, as well as foraged foods such as mushrooms and berries, with most other produce coming from surrounding farms.
Guests can even explore the culinary possibilities of the forest themselves with the 'Edible Country' experience. Equipped with a cooking kit and optional guidance from one of the manor house's expert chefs, why not spend a day foraging and preparing your own magnificent 'wild food' outdoor banquet? "The idea is to show how the woods can be your own personal larder," Ekaremål says, adding: "We're very proud of the fantastic nature that surrounds the hotel, and we love to share that with our guests."

Web: asaherrgard.se Facebook: asaherrgard Instagram: @asaherrgard
Subscribe to Our Newsletter
Receive our monthly newsletter by email