Atlanterhavsveien Sjøstuer: Accommodation at the gateway to the Atlantic Ocean Road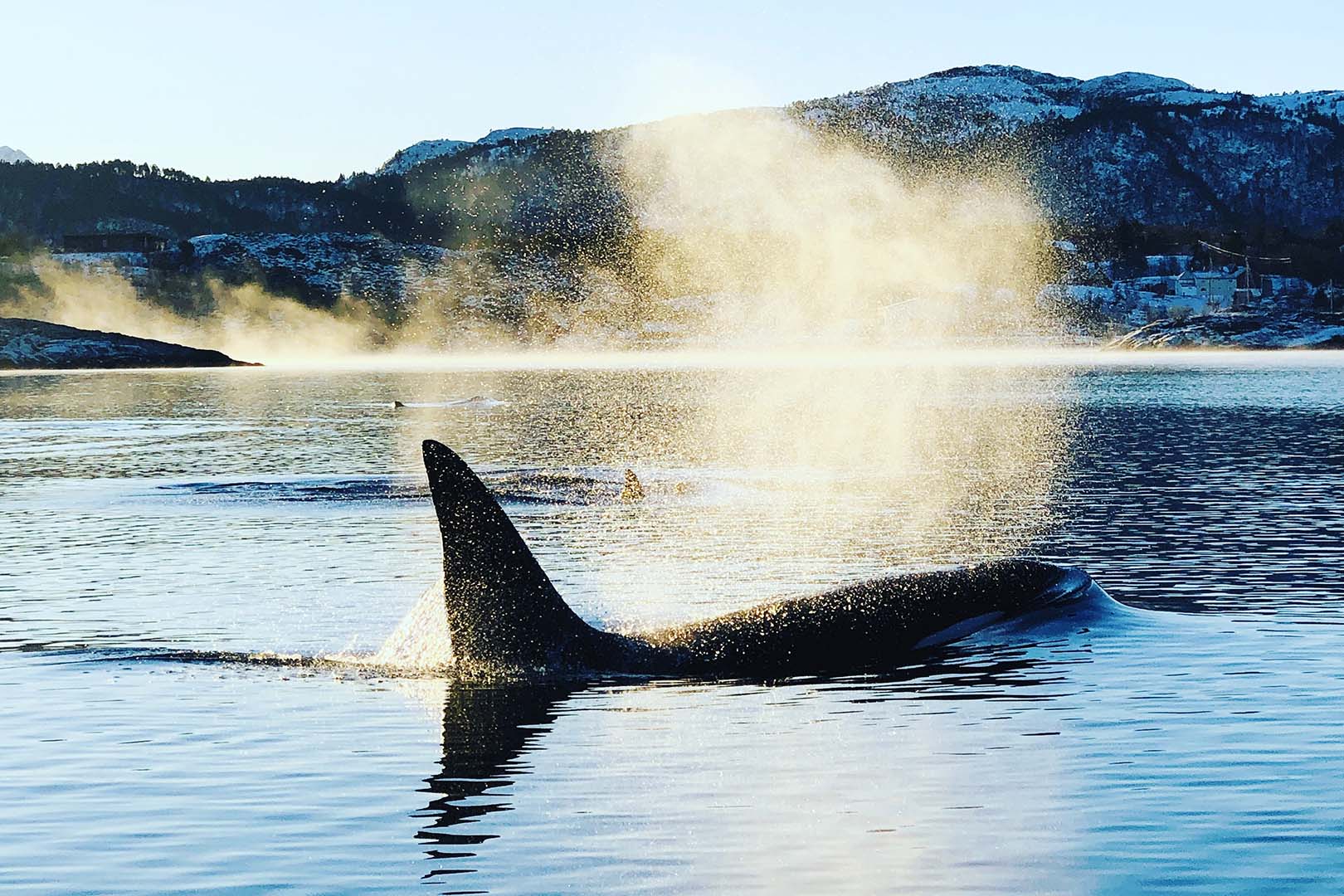 Situated at the gateway to the Atlantic Ocean Road at Kårvåg in Averøy, Atlanterhavsveien Sjøstuer is the perfect stop on your trip through Norway. The cottages are idyllically located just off the seafront, with stunning views of the surrounding nature and numerous activities and day-trips on offer.
TEXT: INGRID OPSTAD | PHOTOS: ATLANTERHAVSVEIEN SJØSTUER
Fancy waking up surrounded by some of Norway's best scenery? Idyllically located just off the seafront, with stunning views of the surrounding nature, Atlanterhavsveien Sjøstuer offers a range of cosy seaside cabins as well as a large campsite area. "We have an amazing view west over the ocean, with stunning sunrises and sunsets – a great starting point for lovely days and evenings here in scenic and peaceful surroundings," says owner Morten Holen.
Since the Atlantic Ocean Road opened in 1989, it has become an extremely popular place to drive through. Many say it is a must when in Norway. Holen bought the land at the gateway to the famous road in 2005, with plans to create an area fitted to accommodate the growing tourism after noticing a high demand for a place where travellers could stay while on the road. After working to get approval and developing the site, Atlanterhavsveien Sjøstuer opened in spring 2007 and, ever since, has been an attractive stop for national and international guests who want to stay comfortably close to the Atlantic Ocean Road.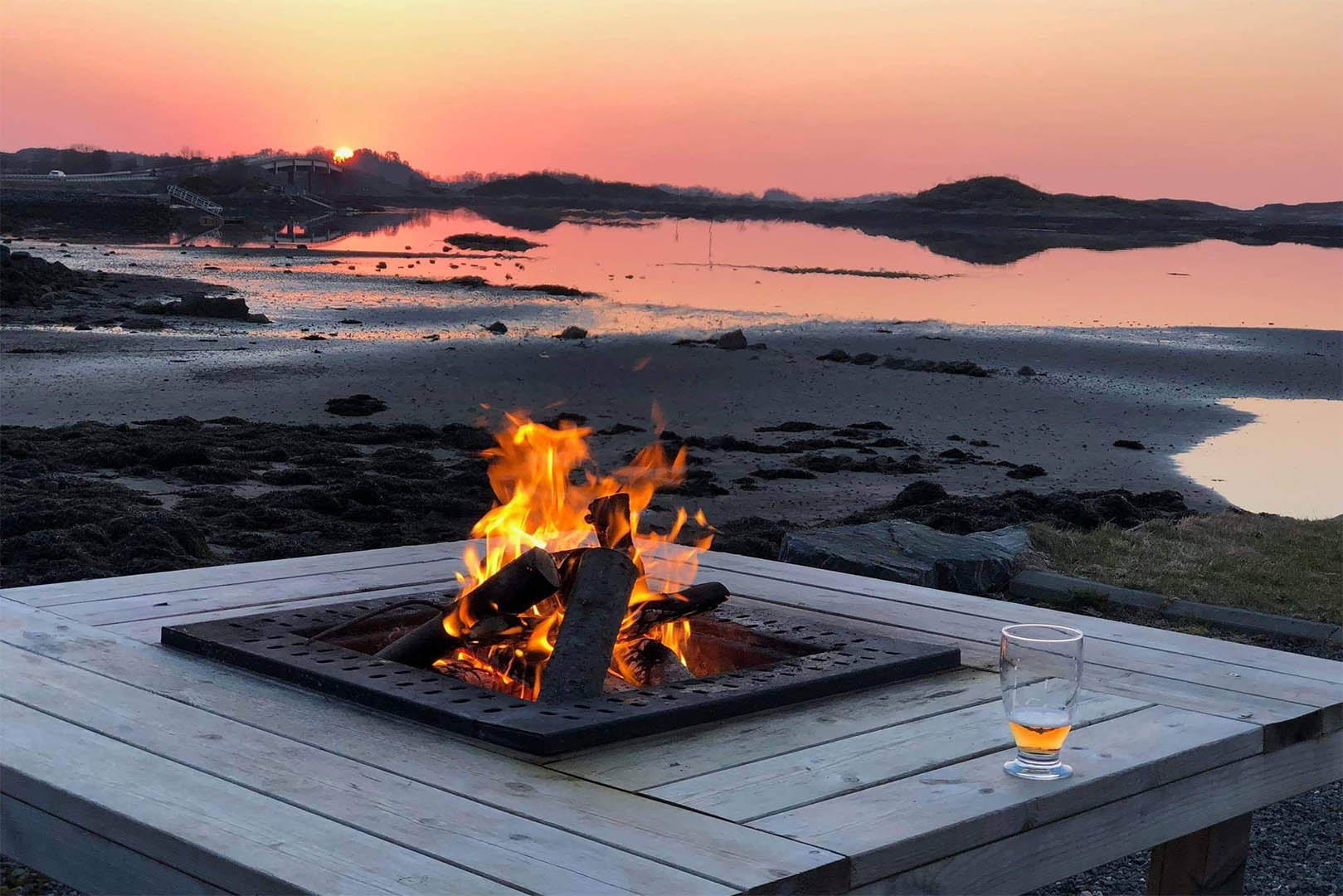 Traditional seaside cabins and camping possibilities
Constructed in wood using old building traditions by a local carpenter who was inspired by the traditional style of the area, the seaside cabins have everything you need for a comfortable stay. Guests can choose from two small cabins with one bedroom or six large, three-bedroom cabins, three of which come with a private sauna. "The cabins have a typical Norwegian look with grass on the roof, which makes them stand out – something the tourists seem to appreciate, as they take lots of photos," says Holen. Inside, the interiors have been kept in the same traditional, charming style to convey a homely atmosphere with details like fresh flowers in the windows. "We want it to feel like a real and comfortable home, and not just a typical cottage at a campsite," the owner continues.
For camping enthusiasts who prefer staying in a caravan or tent, Atlanterhavsveien Sjøstuer is set up for a pleasant stay. Along the seafront, the site offers a large spot for caravans, a prime location for enjoying the beautiful views from the comfort of your own home away from home. In addition, Holen tells of a special and unique tent site out on a pier, as well as a larger area near the road. "The pier is especially popular and always full of tents during the summer season," Holen says.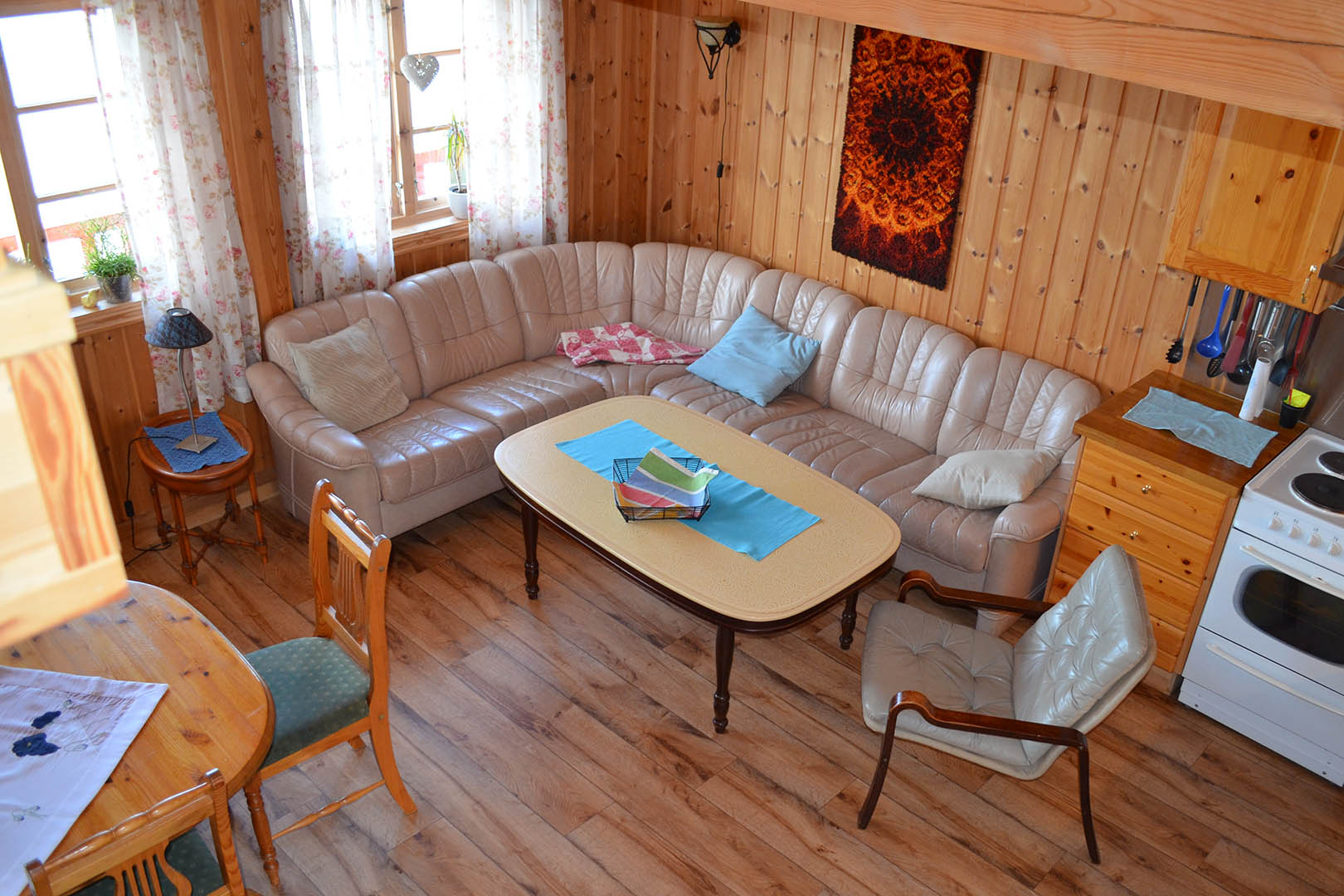 Numerous experiences waiting for you
With Atlanterhavsveien Sjøstuer as your base, there are numerous experiences available both onshore and offshore. Open all year round, the site offers guests plenty to discover and do through every season. "There's a great amount of sea-related activities nearby – everything from scuba diving and kayaking to windsurfing. Fishing is a very popular sport too, with many excellent fishing spots both on the shores and from boats, where you can catch pollock, cod, haddock, catfish, mackerel, salmon and more," Holen explains. Atlanterhavsveien Sjøstuer has six Kværnø boats and four Øyen boats available for hire. Guides and fishing equipment can also be rented, if needed.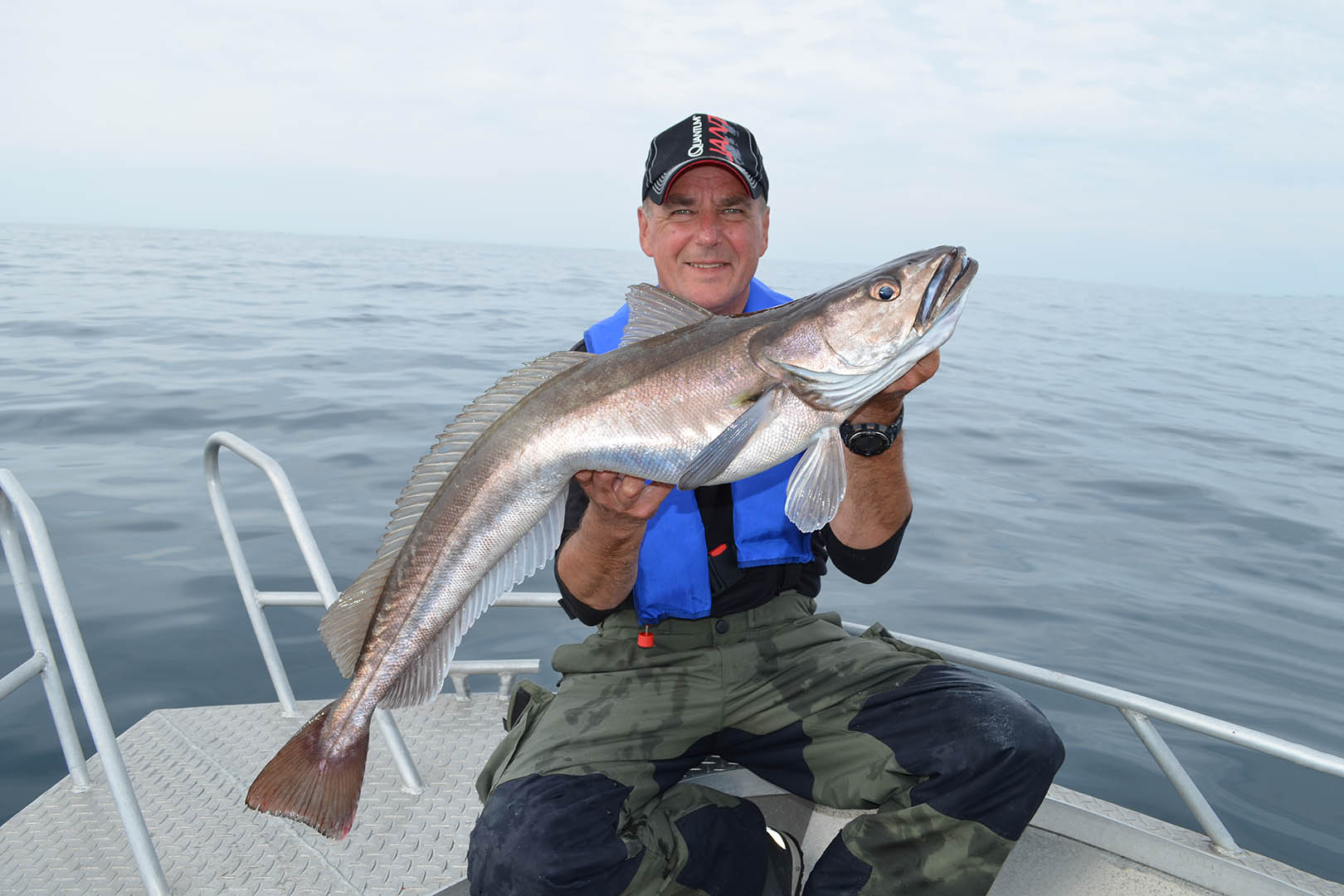 For anyone wanting to experience the area on land, there are possibilities to go cycling, wildlife watching, or hiking. Averøy has an impressive mountain range in the middle of the island, with Meekknoken being the highest mountain at 750 metres above sea level. A hike here provides breathtaking panoramic views. Holen also suggests a day trip to nearby towns such as Kristiansund, Molde, Ålesund with its aquarium, or Grip, for a chance to see a 500-year-old stave church, as well as a trip to one of Norway's most visited fjords in Geiranger, or the dramatic Trollstigen (The Trolls Road).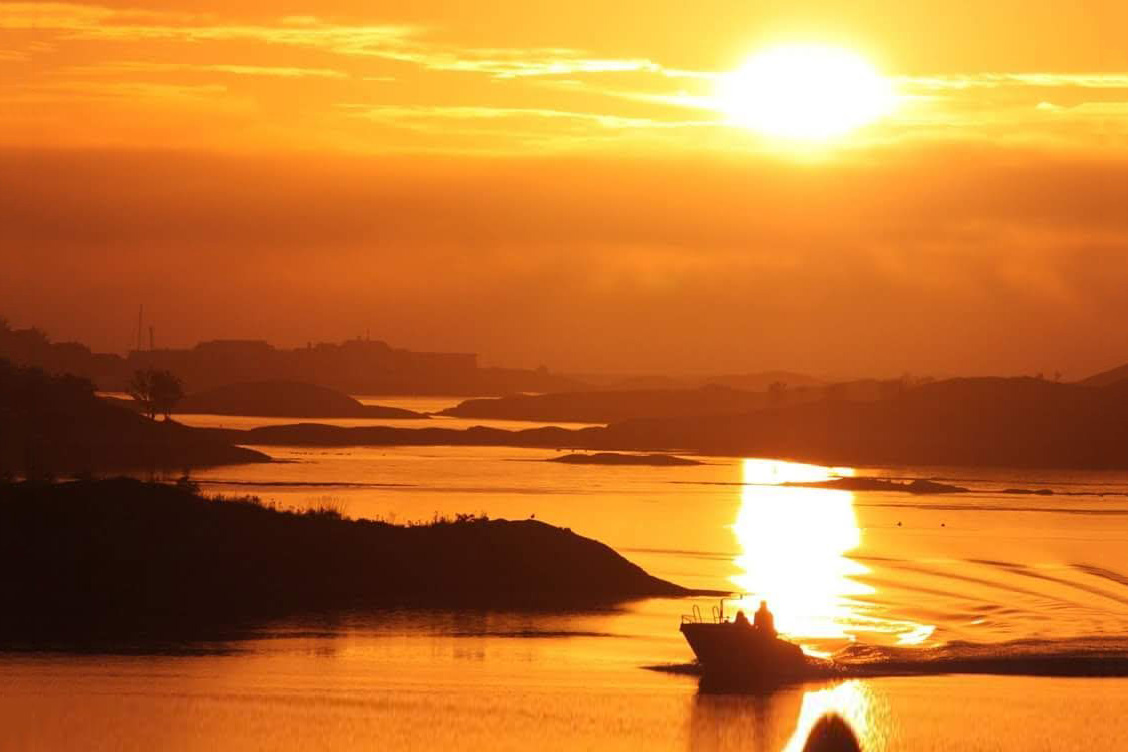 "Many people describe Averøy as a miniature of Norway. We have everything: high mountains, fjords, sea and forests. It is a great starting point for exploring many different parts of our beautiful country, and there are so many great destinations to discover nearby," Holen concludes.
Web: www.atlanterhavsveien.org
Facebook: atlanterhavsveiensjostuer
Instagram: @atlanterhavsveien_sjostuer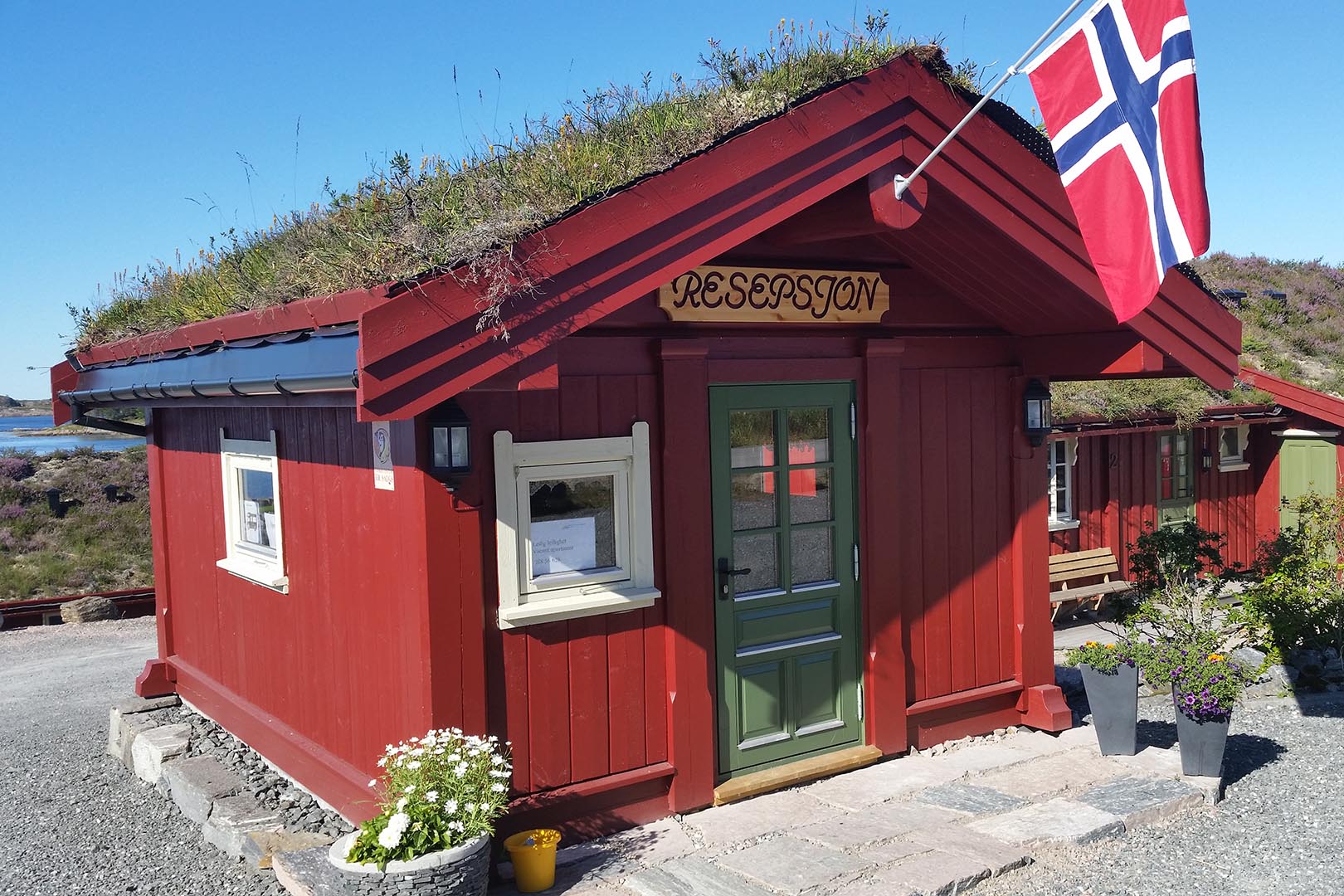 Subscribe to Our Newsletter
Receive our monthly newsletter by email