ÅWL Arkitekter: 'We can't consume our way out of the crisis'
By Frida Jeppson Prime, translated by Malin Norman
Cecilia Holmström tells it like it is. The climate crisis is a fact, but the architects at ÅWL Arkitekter consider it an opportunity. With nature as a tool, they create architectural solutions to heal the Earth.
Construction and property developments are facing the biggest challenge of our time: to solve the climate crisis. Together, the two sectors are responsible for around 21 per cent of total CO2-eq emissions in Sweden, according to the National Board of Housing, Building and Planning.
"Climate change is exhausting and challenging, but above all exciting," says Holmström, CEO at ÅWL. "Together with builders, entrepreneurs and suppliers, we are creating new systems. We can't consume our way out of the crisis by tearing down buildings to build new ones, buying electric vehicles or soothing our bad conscience through e-commerce, like media wants us to believe. The solution is to be innovative with what we have.
"For many, climate change is an existential question with consequences in the form of heat waves, forest fires and flooding. It's heart-breaking when nature protests, but that's also where the answer is – right in front of us," emphasises the architect. "Nature has long been regarded mostly as beautifying in architecture, rather than part of the solution. From a bigger, perhaps utopian, perspective, it's better to leave nature alone. But change can be achieved with simple measures and still make a big difference."
ÅWL is incorporating nature in city planning and architecture to increase the well-being of the community, but also so that nature's resources can in turn improve the environment. "By working with nature as a tool, we can solve problems related to our living environment," Holmström explains. "Less impact on nature is always more desirable. For instance, if we build on virgin land, it's important to recreate wetlands and work with local water management, rather than investing in concrete culverts underground."
Another example is filling green areas with flowers and trees, which provides better carbon sink and biodiversity than a traditional lawn. Instead of blasting away land, buildings should be adapted to the topography of the site. And instead of building in steel and concrete, which generate high CO2 emissions, nature can assist as a building material through wood. On a smaller scale, sedum can be used on rooftops, which naturally regulates the temperature inside the building – a better solution than high energy consuming systems like air conditioning or heating.
"We need to adjust our mindset," concludes Holmström. "For too long, smart solutions have helped stakeholders benefit financially at the expense of the climate. Collectively, we need to take responsibility for creating real change. We welcome clients and partners who realise that sustainable solutions are the only economically justifiable solution."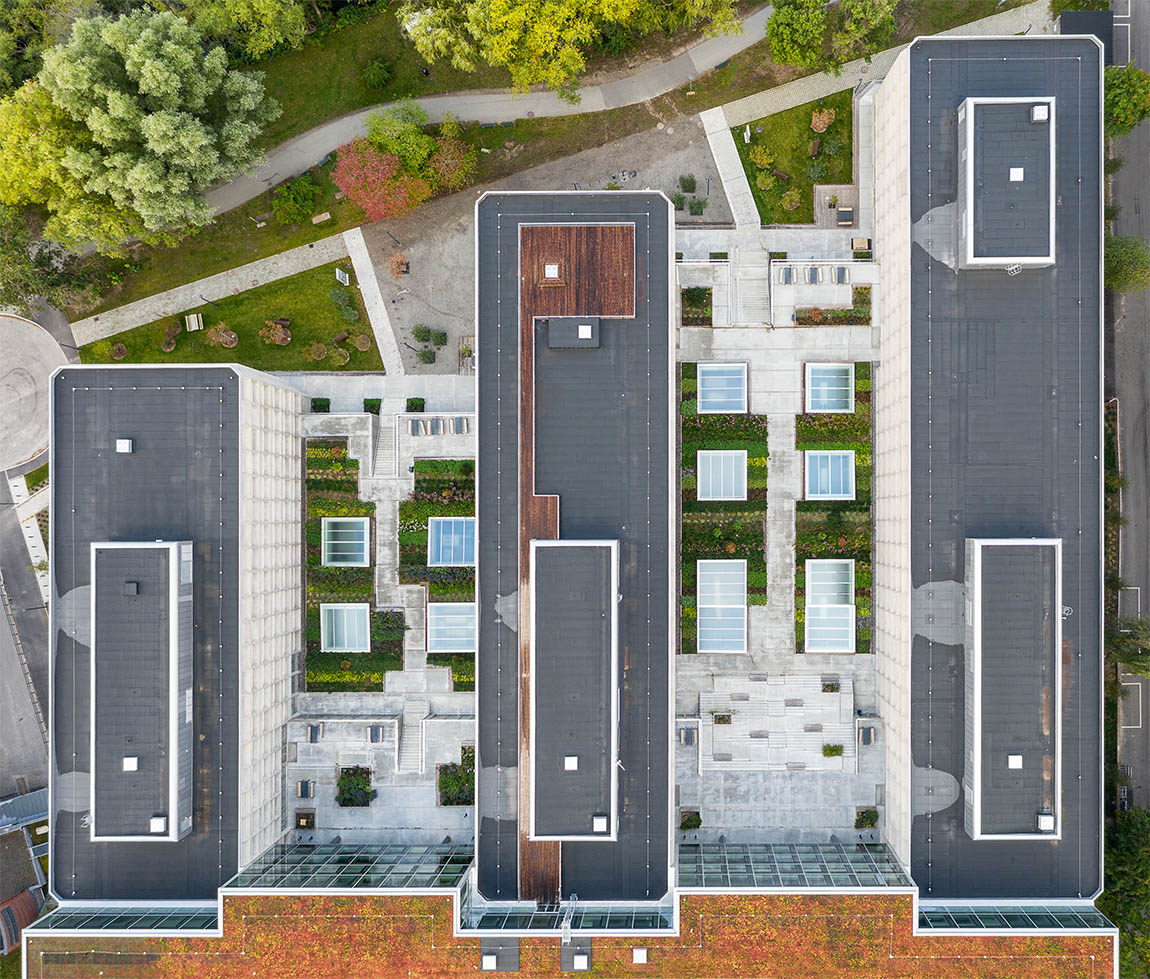 Web: www.awlark.se Facebook: awlarkitekter Instagram: @awl_arkitekterr Twitter: @awl_arkitekter
Subscribe to Our Newsletter
Receive our monthly newsletter by email