Babord: From harbour to home, across Europe and beyond
By Hanna Margrethe Enger | Photos: Babord Group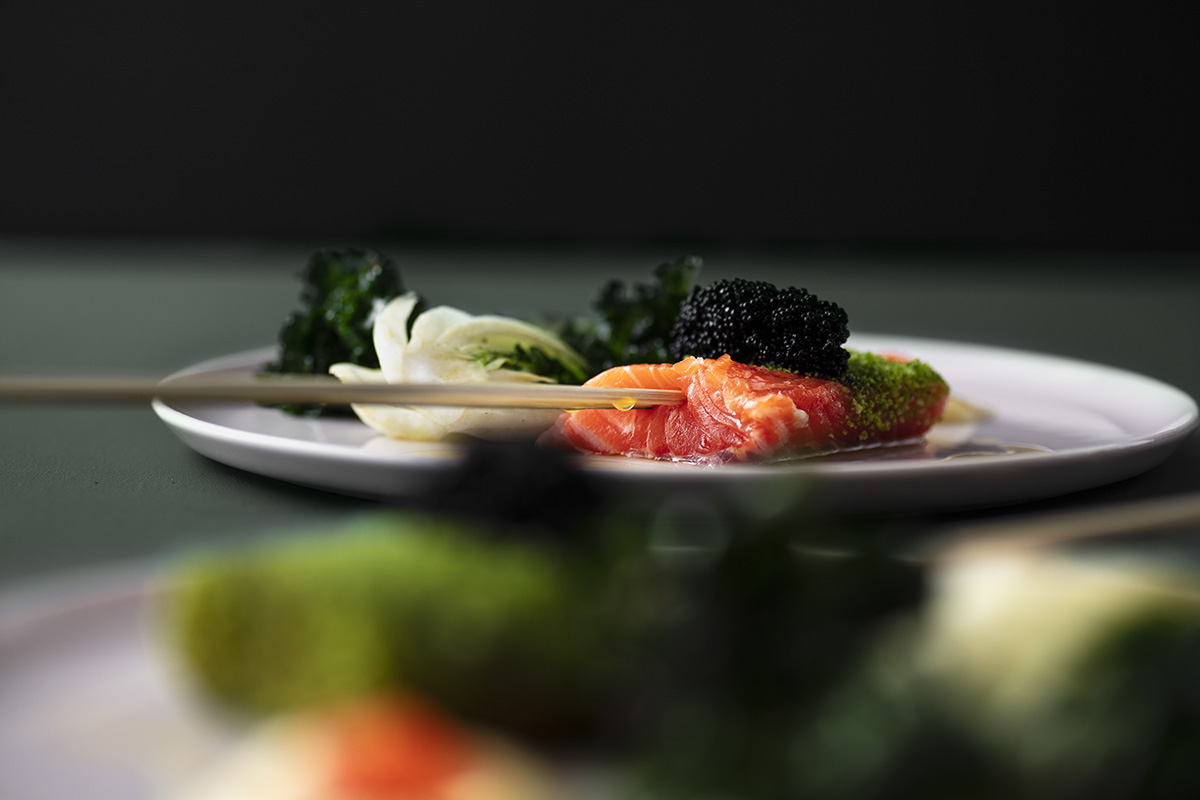 Before Norway had oil, fish was king. Norway is still known for first-class fish; Norwegian seafood is popular all over the world and the industry's growth supports several sectors. But making sure everyone gets good-quality fish is a complex operation. There is a lot of work behind the seafood we eat.
Babord is a family-run business with roots going back to 1914. It started with a single fishing boat, but today the company has expanded into shipyards and seafood businesses. In other words, they have a lot of experience in the seafood industry.
Babord is a large company with four business areas within seafood, fishing, shipbuilding and property development. Their head office is located in Raudeberg on the beautiful island of Vågsøy, on the north-western coast of Norway. "Our passion for coastal business activity in general and seafood in particular has led us further into the production, distribution and sale of value-added seafood products," says chief marketing officer, Rebekka Lyng.
The guardians of Norwegian seafaring tradition
The name Babord comes from the Old Norse word 'bakborð' meaning 'rear board'. However, it came to have a deeper significance for sailors. On traditional boats, the steering oar was on the starboard side, where you would find the boat's helmsman. On the opposite side was the bakborð, where the boat's keeper or lookout worked or stood watch behind the helmsman. He was trusted to be the guardian of the boat and crew.
It's appropriate, then, that Babord have become guardians of Norwegian fishing and seafaring traditions. "We own and operate one pelagic seine vessel and three whitefish trawlers. Our fish is mainly from sustainable stocks in the North Atlantic, which in turn helps to protect the long-term welfare and well-being of not only the fish and the sea, but our local community. It's mutually beneficial to of all of us who have our homes and live our lives by the sea," Lyng explains.
Babord's fishing vessels and their crews continually deliver quality fish, despite working in some of the world's toughest conditions in the north-east Atlantic. They take pride in preserving traditional practices in a modern, hi-tech industry.
From the coast of Norway to European tables
While the fish is caught and bought in Norway, it is partly processed in Poland. "Since 2011, we have owned and operated a processing factory in Poland," says Lyng. "It is located in the heart of Europe, and can distribute to the vast majority of central Europe within 15 hours. This means that if we produce salmon portions today, they will be on the shelves in large parts of Europe tomorrow morning."
It is a medium-sized factory of some 200 employees. At full production capacity, they can produce 30,000 tonnes of red fish like salmon and trout, 10,000 tonnes of white fish like cod, haddock and pollock, and 3,000 tonnes of breaded products. There are different production lines which are able to offer tailor-made seafood products. Depending on the customer needs, they can deliver both fresh and frozen fish.
Babord demand transparent traceability standards, and they follow strict international hazard-prevention, food-safety and financial regulations (HAACP, BRC, ISO and IFS). This ensures all products are of the highest quality.
Plans for the future
Babord has big ambitions. Many of the development plans are centred in Raudeberg. They are working on a production facility on the lower floor of the head office. "This will be a combination plant for farmed cod and salmon, but in the beginning, we will focus largely on salmon production," Lyng says. "We have plans to process around 10,000 tonnes of salmon and 30,000 tonnes of cod annually at the plant we are currently building."
But they do not just have plans for the head office; they are renewing their fleet of fishing boats in 2023, and are working on general future-proofing by taking the business in a greener direction. Ultimately, Babord's goal is for its seafood production to be as gentle and environmentally-friendly as possible.
Web: www.babord.no Instagram: @babordgroup Facebook: babordgroup
Subscribe to Our Newsletter
Receive our monthly newsletter by email