A small country house with a large legacy
TEXT: KRISTINE OLOFSSON | PHOTOS © LARS LENNARTSSON
The country farm Backåkra lies embedded in the postcard-like scenery in southern Sweden. This is the place which Swedish legendary United Nations secretary-general, known for his modern mediation style, and posthumously winner of the Nobel Peace Prize, Dag Hammarskjöld, had chosen as his personal sanctuary. Today, it is an inspiring place that arranges day conferences and cultural activities.
With 180-degree views of the Baltic Sea and green hills as far as the eye can see, it is understandable why Hammarskjöld wanted to live here. "Our visitors are stunned when seeing the views," says Karin Erlandsson, curator at Backåkra. Hammarskjöld had planned his retirement at this farm, but after a tragic plane crash during a UN mission in 1961, this never happened. He had willed Backåkra to the Swedish Tourist Association, and today, it is owned by the foundation Dag Hammarskjölds Backåkra and holds a museum with his personal possessions, gifts and art collections.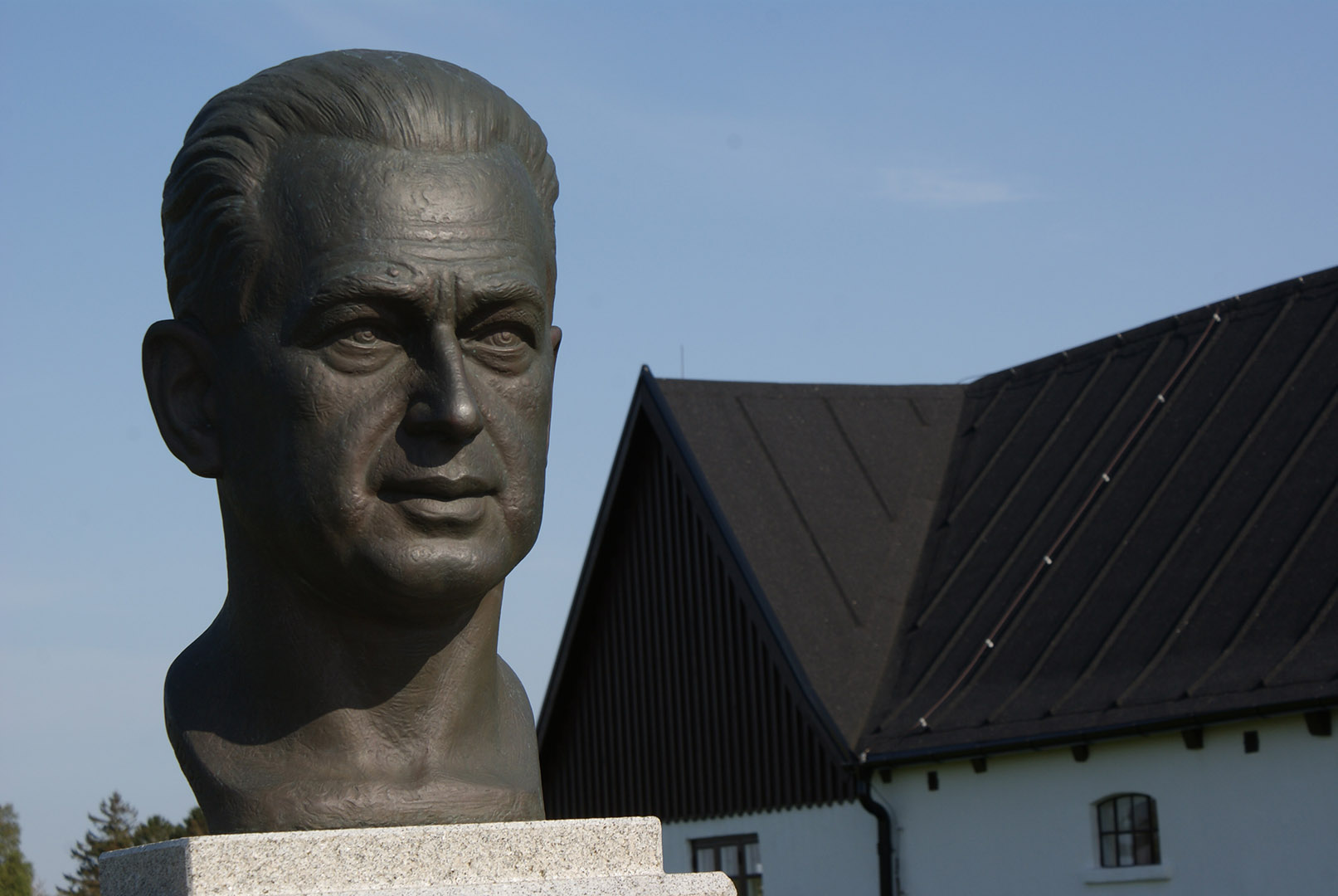 The Scupture of Dag Hammarskjöld outside Backåkra.
The house re-opened in March last year, and three weeks later, the first meeting outside the US for the UN Security Council was held here. "The representatives visited the meditation ring on the heath, inspired by the meditation room implemented by Hammarskjöld in the UN house in New York," Erlansson says. "The Security Council simultaneously placed their hands on the stone in the middle with the inscription PAX, which means peace – a moment that symbolises the fact that the legacy of Dag Hammarskjöld continues to be carried out here at Backåkra."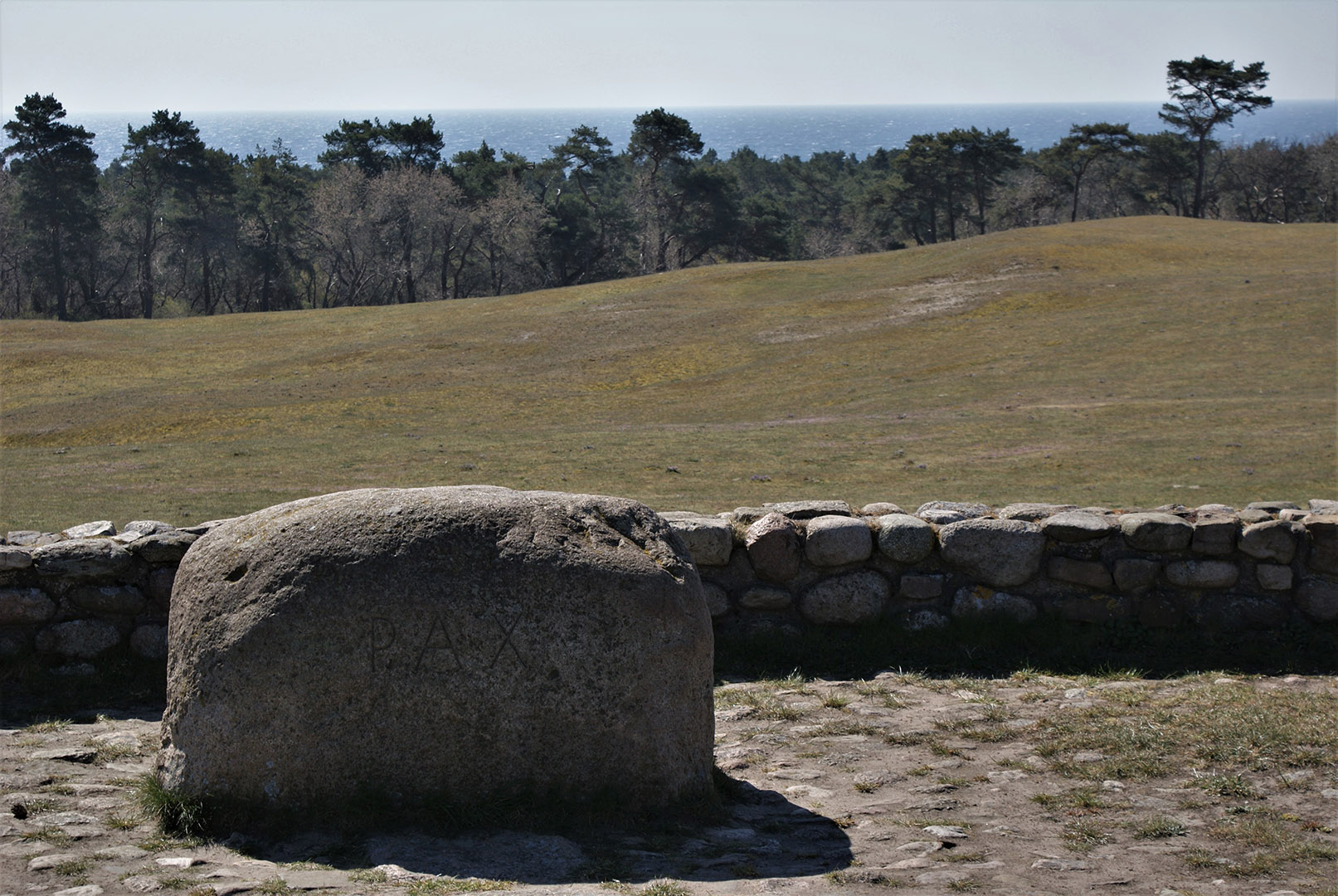 The meditation circle and PAX stone.