Bear Centre: Capture a photo of brown bears roaming free in the Finnish wilderness
By Ester Laiho | Photos: Bear Centre
Bear Centre in Finland makes it possible for humans to see and photograph brown bears, wolves, foxes and even wolverines, comfortably and up close, having enticed bear watchers to its premises since 1999.
Bear Centre is situated in Vartius, Kuhmo, a little over a mile from the Russian border, an hour and a half from the city of Kajaani, and a three-hour drive from northern Finland's biggest city, Oulu. Here, you have a 90 to 99 per cent chance of seeing brown bears, depending on the season. The next opportunity to set your eyes on the biggest predators found in Finland is in the spring. The bear season starts at the beginning of April with a white blanket of snow, continuing through the green summer, and ending with the vibrant colours of autumn in October.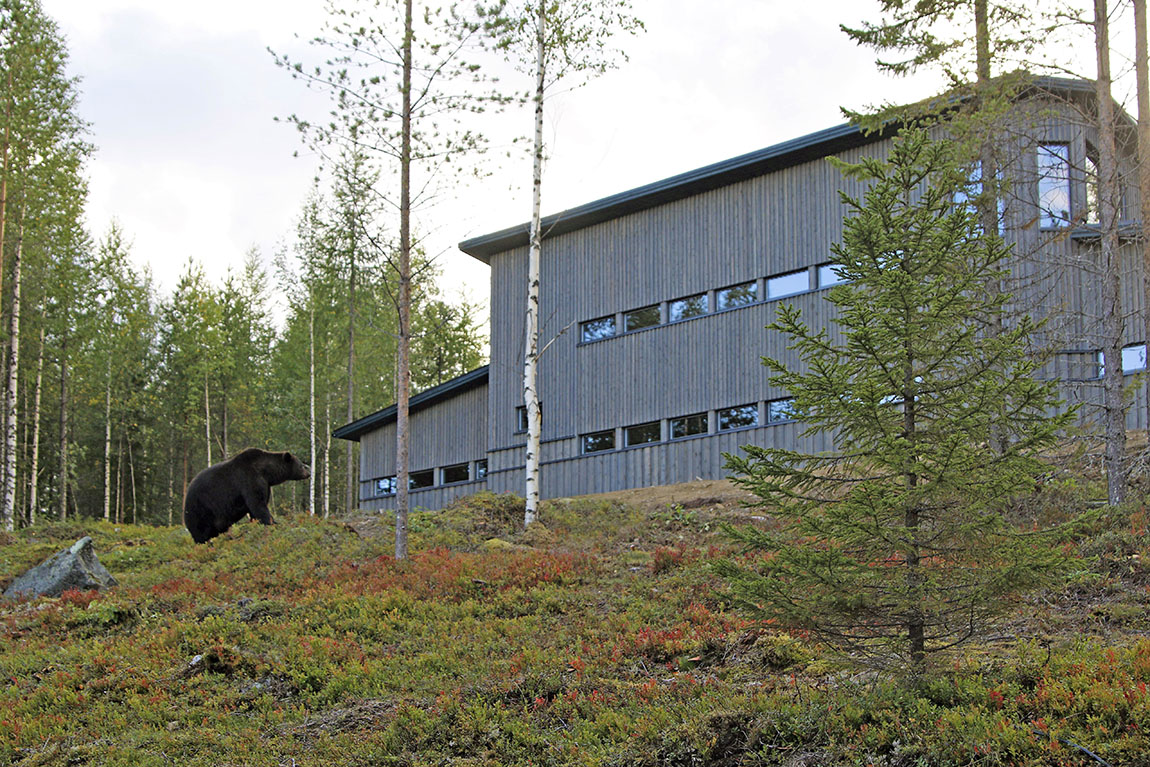 The founder and CEO, Ari Sääski, explains the unique nature of Bear Centre: "Long gone are the days of admiring captive animals. Here at Bear Centre, you are a guest in their natural habitat. The joy of witnessing these great beasts is made better by the suspense and the serenity of the landscape."
Sääski also believes that the pandemic has made people understand and appreciate nature better. "Here in Finland, we've always been quite in touch with nature, but I think this bond has been made even stronger over these past two years, with people finding Covid-19-friendly pastimes."
Thrilling nature experience in the calm wilderness
An act often imagined as unglamorous, Bear Centre provides an opportunity to experience the wilderness as comfortably as possible. The Luxury Cabins are equipped with night vision binoculars and a sound system picking up the sounds of the nature and amplifying them for you to hear inside the cabin. Another observation location is the Bear Watching House, providing uninterrupted views over the wetlands.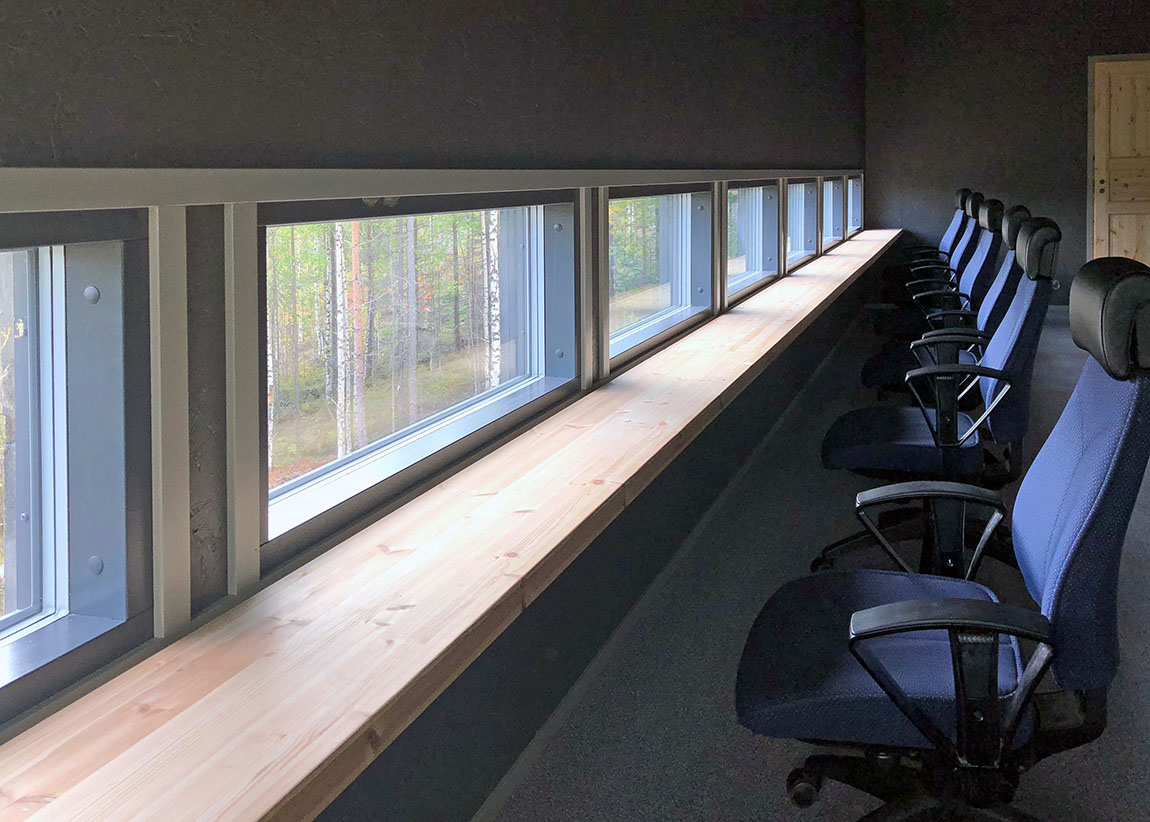 For those travelling to get that million-dollar shot, there are 29 hides scattered around the area. Your patience might be rewarded the moment you start waiting to see the animals, or you might need to give it a few more nights, making the eventual experience even more thrilling. The calm wilderness of the area is sure to be a nice change of scenery and a welcome break from the hectic city life many people lead. The smoke sauna on the premises is also a must after a day or night of hiking and photography.
A long weekend at Bear Centre could suit a solo traveller, providing the maximum nature experience, or a couple looking to try something new, or even a small group of friends competing for the best shot. Many people are happy to have visited Bear Centre once, but avid fans keep coming back. "There's one couple that frequents the centre. They've visited 20 times now and say that every time is always different. Only once have they not managed to film a bear."
A pandemic-proof nature reserve experience for visitors from all over the world
The idea to build this type of nature sanctuary is a marvellous one, but is there a backstory to how Bear Centre came to be? Founder Sääski explains that bears were a prevalent part of his upbringing, with both his father and his grandfather having been hunters. Sääski wanted to share his fascination with bears with as many people as possible, and the idea of a bear watching centre was born. After 20 years of living elsewhere in Finland, he moved back to the scene his childhood and bought an old border control centre. The entire area the centre is built on has been granted the status of nature reserve, so no hunting is allowed – only observing and photographing.
In more than 20 years in business, the centre has seen many visitors come and go. Most of the bear enthusiasts visit from Europe, but every year, more and more people come from around the world – from Australia, Asia, South-Africa and the United States. International travel allowing, Bear Centre is also Covid-19 safe. The photography hides can only be utilised by one group of people at a time, as can the cabins. Daily cleaning also ensures the safety of every hopeful bear watcher. The aim is for people to have a pleasant, stress-free and safe time at the centre.
Sääski is looking forward to the spring and seeing the bears visit the area again. "It's been quite lonely here this winter. Some other animals have been around, but I do always look forward to seeing the first bears in the spring."
Web: bearcentre.fi Facebook: BearCentreFinland Instagram: @bearcentrefin
Subscribe to Our Newsletter
Receive our monthly newsletter by email