BOOM Watches: Tick, tock, boom – Swedish watches, designed by you
Text: Linnea Dunne | Photos: Elin Straat
Take an ancient invention, add full design customisation, and sprinkle with top-class customer service. What you get is a watch brand that makes your heart go boom. Scan Magazine spoke to Niklas Dahlgren, the man behind the brand that's making watches unique and enjoyable again.
"The funny thing is, I'm not even a watch fanatic. I just want to make a product that makes the customer happy – that's what I'm passionate about," says Niklas Dahlgren, founder and CEO of BOOM Watches. And perhaps that's exactly why he ended up starting the business he did: one that lets the customer choose – in a real way.
He was based in London, working as a bartender, when he came across the watch manufacturer STORM and went on to become the exclusive distributor of the brand's products for the Nordic region. More than two decades later, he had built up an impressive CV with professional experience from not just STORM, but also brands such as SKAGEN, Camel Active and Gant Time.
"It struck me when I was working with STORM that the whole industry was quite static," Dahlgren reflects.
"People would get a new watch every five, maybe seven years – it was quite dull. That's actually when I had the original idea for BOOM Watches; I understood how the production worked, how we put together different elements to create one holistic design, and it just didn't make sense to me that the customer wouldn't get to choose how to do it."
The market wasn't quite ready yet for Dahlgren's industry-changing concept, but over the years, he fine-tuned the idea – creating prototype upon prototype until he had solved the challenges of insisting on a fully customisable watch, including not just the strap, but also the outer case, the bezel and the inner casing. And then, in 2017, the new brand was officially launched with a big boom, as it were.
A brand of open minds
The name, BOOM, stands for Brand of Open Minds, the founder explains. "We're challenging the traditional watch, which can be quite boring and traditional," he says. "Plus, in my opinion, to say that something is booming is very positive; it means it's going in the right direction."
That sounds about right. A BOOM watch comes with a standard two-year warranty, going up to three years if you register online – that's unmatched by anyone in the fashion watch industry. Should any part turn out to be faulty, you're guaranteed an instant in-store replacement, which makes a lot of environmental sense: replacing parts as required, rather than replacing the whole watch. And sure enough, BOOM has a loyal base of customers who keep returning to buy new, additional parts for their watches.
Ordering a BOOM watch is incredibly easy, as should be expected from a brand that puts the customer and usability first. But it's enjoyable too; as you choose from the different colours and design elements, you watch your unique watch take shape on the screen in front of you in real time. There are no compromises, and it's quick – as is the delivery, with your own, unique watch arriving in a neat box the following day.
"You have to remember that we're not a trend item," stresses Dahlgren. "Trends peak and then disappear. We have a broad clientele with 14-year-olds as well as 75-year-olds buying our watches, and everyone can find a quality watch that suits their style. We've also got gift boxes that allow you to keep a kit at home to mix and match with, so you can match tan straps with your tan shoes, for instance."
Modern and modular
It's an interesting proposition, the customisable watch. You might think that watches would be a thing of the past, considering everyone has the time on their smartphone in their pocket. But while a whole new segment of smart watches and fitness gadgets is growing at an impressive speed, Dahlgren sees another development for the old timepiece. "Many people feel rushed all the time already – they don't want another means of connectedness. There's something nice about being able to check the time without getting your phone out," he says.
BOOM Watches offers that possibility, along with the customisation we've come to expect from more and more brands these days. "Consumers nowadays want to be unique, and we offer them that option. Music is the same: we want playlists, not static CDs," says Dahlgren. "But no other watch brand in the world offers what we do: you go to our site, design your own watch in mere seconds, and get it in the post the next day."
A people-pleaser by nature, Dahlgren naturally refuses to compromise on quality. Affordable luxury, is what he calls his brand. "The older generation usually refers to us as the IKEA watch, and the younger crowd calls it the Minecraft watch – the modular aspect is the common denominator," he says, adding that, in the near future, some additional technical functionalities will also be available. "Happy customers are what make me smile every morning when I wake up. My motto is all about developing watches from the customers' perspective – to give customers what they really want."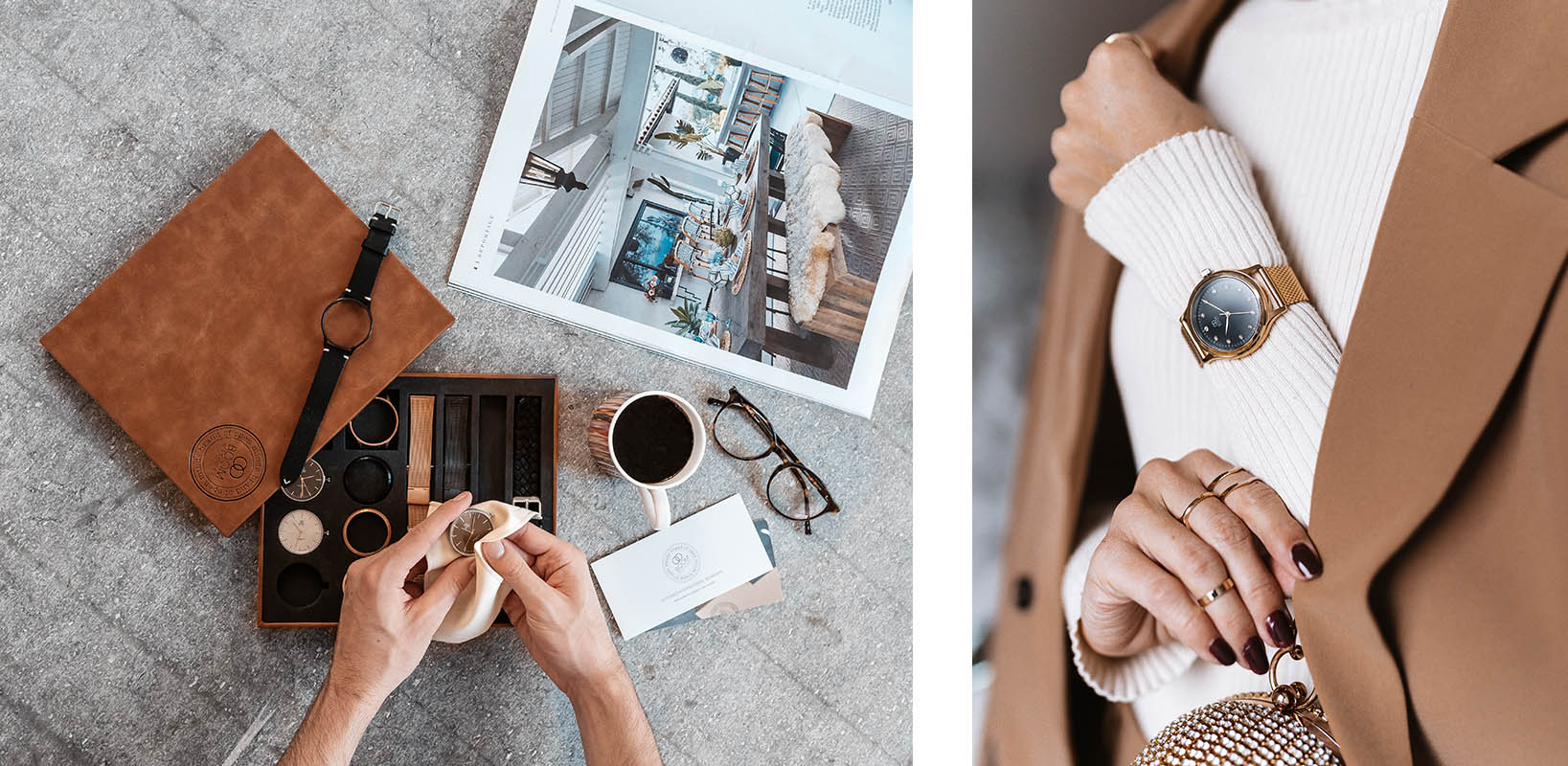 Web: boomwatches.com Facebook: Boomwatches Instagram: @boomwatches
Subscribe to Our Newsletter
Receive our monthly newsletter by email