Bror Ditlev: Oh brother! That tastes good!
TEXT: KAREN GILMOUR KRISTENSEN | PHOTOS: FLYING OCTOBER
Great food, fine wine and an informal atmosphere have built the reputation of one eatery in southern Denmark. But Bror Ditlev ('Brother Ditlev') in Kolding is also committed to using local, seasonal, free-range produce.
Behind the restaurant is a team of young, skilful people with a shared interest in fine dining. What started as a hobby project has turned into a renowned gourmet restaurant with quality at its heart. "Our menu is simple, but with a French touch," says spokesperson Rasmus Vemmelund. "We aim for piquant flavours, not bland ones."
Flavours play a huge part when matching dishes with suitable wines. The wine and food pairing is a key element at Bror Ditlev, so the chefs and sommeliers work together on the selection.
However, there's no reason to dress up before spending the evening at this establishment. Vemmelund and his team strive to create a casual atmosphere in which everyone feels welcome – something that sets the restaurant apart from others in the fine dining sector. "We need to do things the way we want to, even if running a more formal restaurant would be safer," Vemmelund reflects. "Our hearts must be in this, otherwise the end product won't be good."
Sustainable agenda
When putting together the menu at Bror Ditlev, most of the produce needs to be local, in season and tasty. "We try to keep 95 per cent of our produce Danish," says Thomas Dissomma, head chef. "Moreover, we try to keep it as local as possible."
Keeping it local means collaborating with nearby hunters. Since Bror Ditlev brands itself as a sustainable fine dining restaurant, it avoids industrial meat altogether. Instead, it mainly relies on wild meat as its source of protein – with some flexibility. "When there is no wild meat in season, we use lamb instead," says Dissomma. "It comes from a CO2 neutral farm, in which the animals can roam around freely. To us, it's important that the produce we use has had a good life. We won't use animals that have been raised on industrial farms and never seen daylight."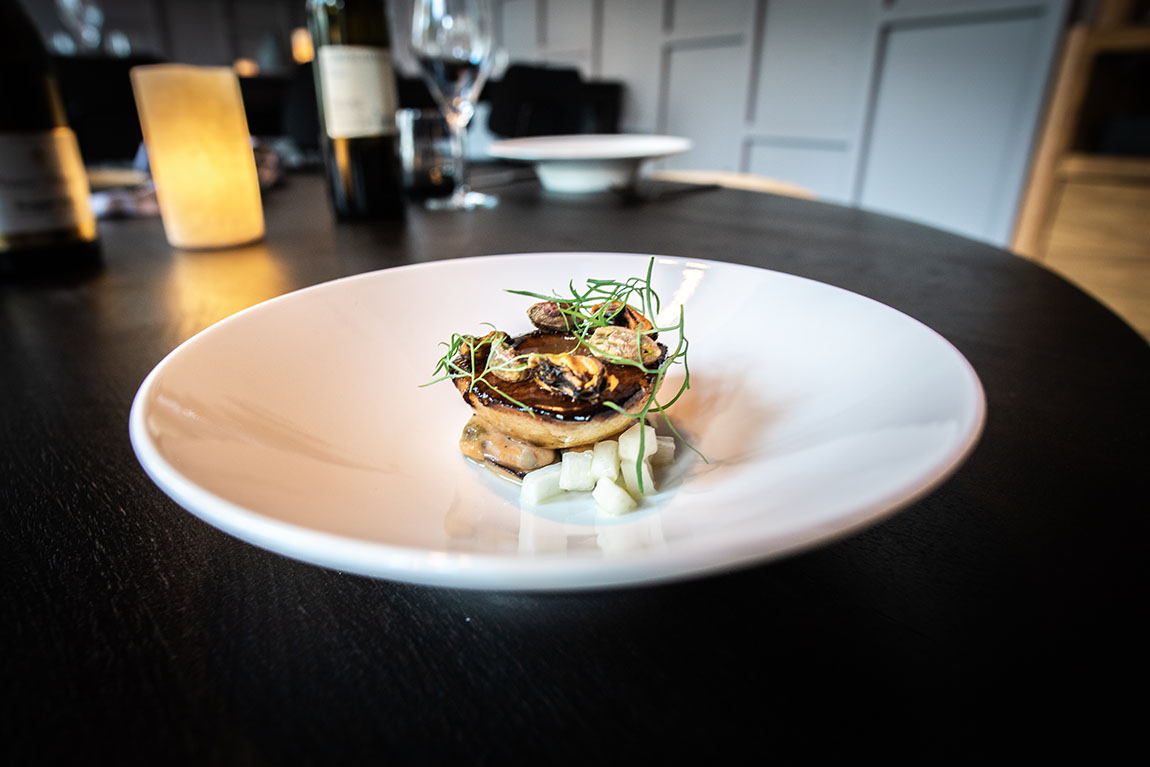 Besides caring for the produce, Bror Ditlev's sustainable agenda also covers the protection of the environment. When using fish and seafood from the Danish seas, the restaurant specifies to its suppliers what sort of produce they want. "We use line-caught fish only, and we want our scallops to be picked by hand," says Dissomma. "We won't support the trawling of the seabed as it's destroying the ecosystem."
Currently on the menu as one of the main courses is a lamb dish consisting of a piece of fillet that has been nicely cooked. Other cuts of lamb are minced to create filled mushrooms, which are served with a couple of seasonal vegetables.
"Our mission is to highlight the beautiful ingredients that surround us," says Dissomma. "Each dish has its own main ingredient, with some background ingredients to emphasise it. We try not to overcomplicate things. After you have had our lamb course, you would most likely remember the lamb because that was the ingredient that stood out the most."
Successful but down-to-earth
Opening the restaurant in the town of Kolding hasn't been without challenges, Vemmelund admits. "Most restaurants here are conservative and have been in town for a long time," he says. "They're the places people have always gone to; the places they have always taken their clients or business partners to. In the beginning, it was difficult to persuade people to dine with us."
Today, though, Bror Ditlev is well-established. A significant number of guests keep returning to dine here, and thanks to word of mouth, the restaurant now attracts people from all over the country. "Many guests are on a weekend getaway in Kolding," says Vemmelund. "The town has a lot of cultural things to offer, but previously, it hasn't been possible to complete the experience with a fine dinner. Now, we attract many gastro tourists who come here because they have heard of us."
While the restaurant is busy, the staff work normal hours and there isn't just one name that gets all the credit. "At Bror Ditlev, we pull together," Vemmelund says. "Sustainability for us isn't just about the food; it's also about the work environment."
"We're trying to show people that there can be a life alongside hospitality," Dissomma adds. "Securing a good work-life balance for our staff is equally as important as producing delicious food."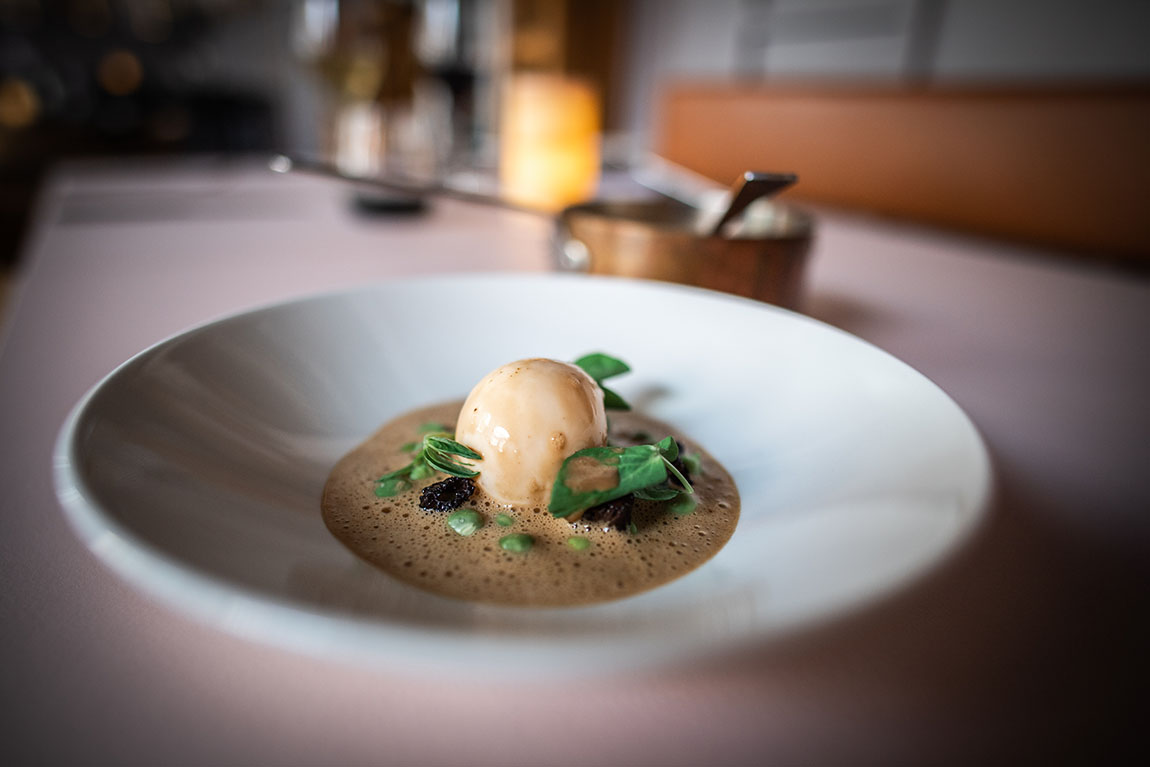 Web: www.brorditlev.dk Facebook: Bror Ditlev Instagram: @brorditlev
Subscribe to Our Newsletter
Receive our monthly newsletter by email