Bykrogen: Fine dining and storytelling in Österslöv
TEXT: HANNA ANDERSSON | PHOTOS: BYKROGEN ÖSTERSLÖV
It seemed the old starch factory in Österslöv, Skåne was beyond repair until 1999, when Richard Nilsson bought the building and turned it into a dynamic restaurant, conference space and hotel. Now, it's been thriving for 21 years. Although the concept has changed over time, Nilsson and his staff have always strived to share one particular feeling with their guests: cosiness.
"We live for cosiness! The original brick walls are complemented with interior textiles like white tablecloths and sofas that invite you to curl up with a good book. We have fireplaces and candles everywhere, and the rooms are small, personal and really cosy," says Nilsson.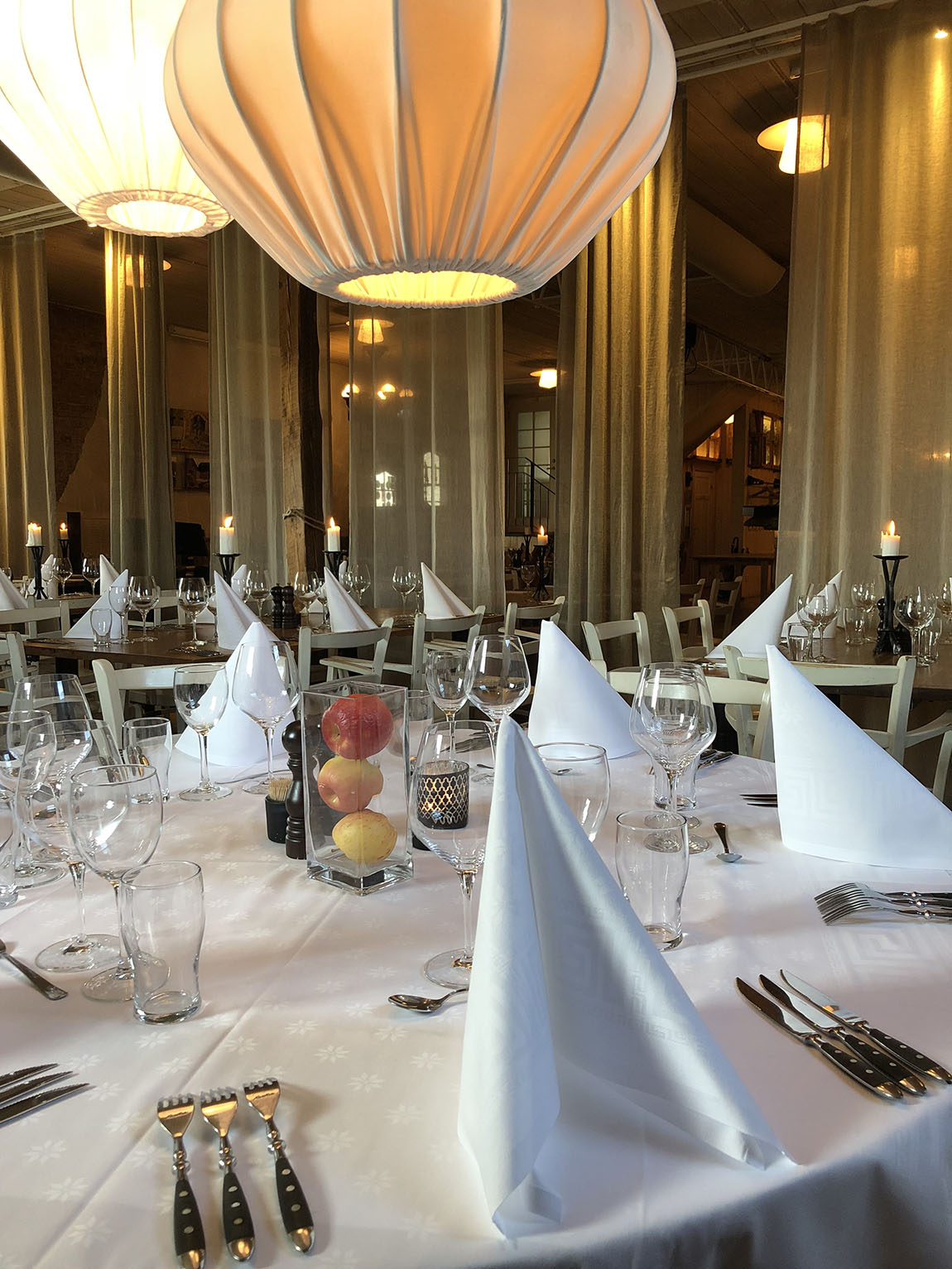 He continues: "Last weekend, one of our chefs baked cinnamon buns, and the gorgeous smell spread throughout the building. Our guests were beyond happy! And you know what goes well with cinnamon buns? A cognac in the sun!"
Another of the establishment's themes is storytelling – and this is what Nilsson believes makes Bykrogen so special. "We love storytelling; it runs through our whole business. For example, the produce we use in our food is locally-sourced, and our menu shifts with the seasons. This means we can always tell our guests where their food is coming from. Our corn provider (yes, we have one of those!) is a man in a pick-up truck who wears a cowboy hat. His farm is only a couple of kilometres away, and he will roll up with his truck and his corn, which we then cook with truffle and butter. So easy, but so special, because we know exactly who brought it to us!" Nilsson enthuses.
On top of the restaurant and its extensive tasting menu, the conference rooms, and the hotel, Bykrogen offers activities such as wine, beer or whisky tastings, and workshops where guests can cook with their well-travelled and experienced chefs.
"We have two kitchens where we host cook-alongs with our chefs, and this is a great way to bring some team building into, for example, a conference trip. We also have two sommeliers who host wine, beer and whisky tastings. I'm not an expert myself, so I make sure to employ experts who are really skilled within their fields to create these experiences."
Expertise, cosiness and storytelling are the three words that define Bykrogen – and they are inviting you to join them this summer for great food, a cosy atmosphere, and plenty of stories: both old and new.
Web: www.bykrogen.nu Instagram: @bykrogenosterslov Facebook: Bykrogen Österslöv
Subscribe to Our Newsletter
Receive our monthly newsletter by email