Cafe Roasberg: The perfect brew
Text: Jo Iivonen | Photos: Roasberg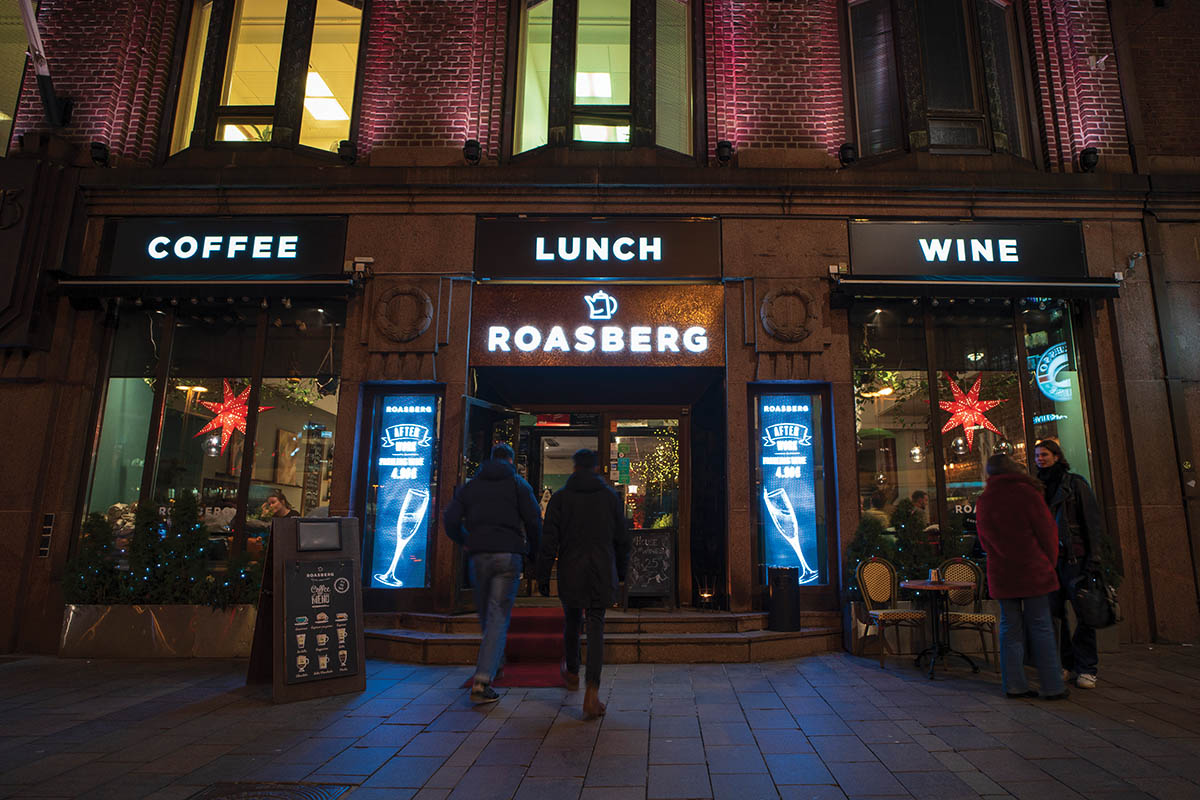 Local ingredients, global vibes and great coffee summarise the essence of Cafe Roasberg, a Helsinki eatery that has blurred the lines between coffee shop, restaurant and communal space to emerge as a buzzing city centre hangout. Vegan latte, salmon soup or a glass of white? Tick. A comfy sofa spot, a power outlet and a rocking flat white? Another tick.
"We wanted to create a kind of living room," says Savas Akpirinc, the Finnish-Turkish founder and chief executive who, together with his brother, founded Roasberg in 2015. Sharing years of experience in the restaurant business between them, the brothers felt the Helsinki foodie scene could do with something new. "The kind of place where you can hang out just like you would at home – but with barista coffee, locally sourced food and upcoming art, to boot."
Located at the heart of Helsinki, right next to the central railway station and just steps away from the city's main sights and shopping streets, Roasberg has emerged as a favourite spot among city dwellers of all sorts. "We get a real mix of people," Akpirinc says, "which is exactly what we went for. We wanted to become not just a restaurant but a meeting point, a melting pot of sorts."
A quick look around the eclectic space, complete with leather sofas and local art, confirms a case in point. There's a bunch of 20-somethings hunched over their laptops on latte number three; at the corner table, a few travelling types with suitcases in tow, curiously sampling the café's trademark crispbread and hummus – spiked up with Finnish beetroot; by the window, two well-coiffed, seemingly theatre-bound ladies in good spirits, gossiping over a glass of white.
Traditions to savour
Where the more traditional Finnish cafe is all about 'pulla' and black filter, Roasberg is salmon soup, raw food and craft coffee. The marriage of time-tested Finnish classics and the eclectic and experimental has proven to be a success. "Our very traditional salmon soup is also one of our all-time best-sellers," Akpirinc says. "Otherwise, our menu changes daily to reflect what's in season."
Steaming-hot soups of all sorts feature on the menu regularly, particularly at this time of the year. Warm dishes are also the perfect accompaniment to a spot of skating at the ice rink that sits just across the street in the winter months. In the summer, raw cakes, spritzers and berry concoctions of all sorts steal the show. Year-round, the Roasberg Sunday Brunch pulls in families and city dwellers looking to enjoy a non-hurried moment over healthy bites and good company.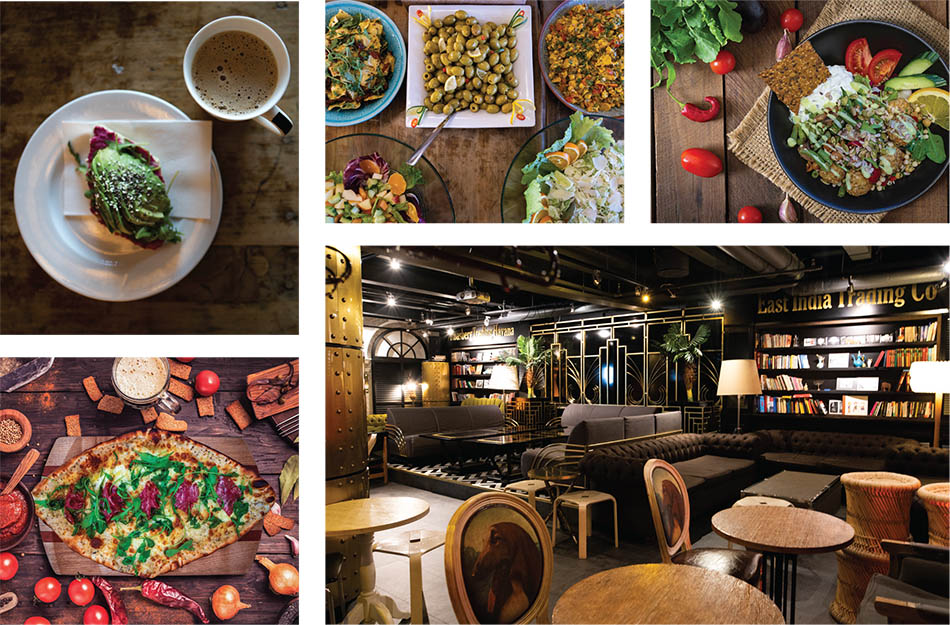 Well-travelled
Memorabilia from the travels of Mr. Roasberg, a cultured 19th-century adventurer with an apparent wild streak, grace the walls of the café. If pictures could talk, they would be reminiscing of the bohemian days spent at St. Germaine brasseries, explorations across tea plantations in East India, perhaps a spot of fishing by Bengtskär.
The identity of the international man of mystery remains just that, but the character has come alive as the soul of this 21st-century haunt. "Mr. Roasberg would've been the kind of man who always dreamed of bringing the sounds, tastes and vibe of destinations near and far to one place," Akpirinc offers by way of background to the eclectic influences seen on the menu and in the decor. "Yet at the end of the day, he loved Helsinki, always just longing for the perfect venue to share with others, to be social."
Food and drink aside, the décor and general set-up define the character further. In addition to the main area located at street level, with good views of the buzzing street outside, there's a discreet basement area called Sivukonttori – which translates as 'the side office' – that can also be booked for events. If the upstairs is a home away from home, the downstairs serves as an office away from office – or the perfect spot for a tasting event of any kind.
Coffee rules
Although food is a central part of the offering, the restaurant's approach to coffee is what defines the whole concept. The Arabica and Robusta beans behind the glorious espressos and lattes are handpicked from international growers, before being roasted to a level three to five by Lehmus, a Lappeenranta-based contract roastery, to make a custom blend.
Finland is no stranger to coffee, of course: the country has long held the title of the world's biggest per-capita consumer of the beverage. However, a move away from the traditional light roast is a growing trend, and Akpirinc is keen to explore it further. Would Mr. Roasberg approve of coffee tastings? "I'm sure he would," he laughs. "We're developing all sorts of ideas at the moment."
January at Roasberg: Artist of the month: Carmina Ndahiro Seasonal special: Glögi (mulled wine), including a non-alcoholic option Web: www.roasberg.fi Instagram: @roasberg Email: info@roasberg.fi
Subscribe to Our Newsletter
Receive our monthly newsletter by email