Café Sommersild: The isles have it
Text: Louise Older Steffensen | Photo © Café Sommersild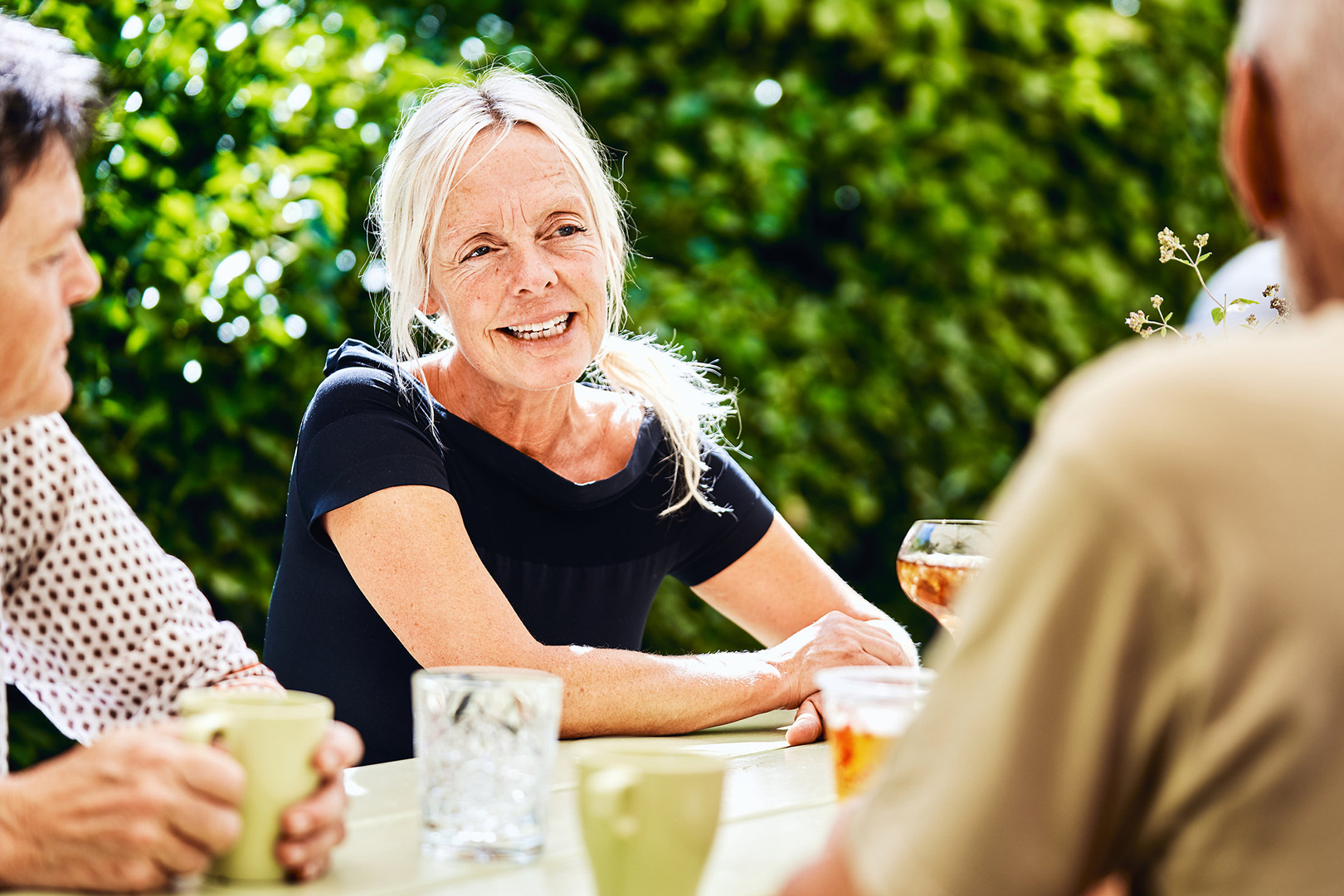 The archipelago south of Funen makes for one of Denmark's most iconic areas of natural beauty. The gleaming, glittering sea gives way to little islands filled with green pastures and yellow cereal fields. To Gitte Loftlund and her family, the fresh sea breeze proved irresistible. "We're here because of the area's complete idyll – the birds; the old village pond; the ribbiting of over-excited frogs serenading each other in spring. Nothing beats it."
The Loftlunds moved to the island of Skarø back in 2000, swapping out their stuffy Odense apartment for a piece of the Danish coast. With a circumference of eight kilometres and a population of just 27, Skarø is one of the smallest inhabited islands in Denmark. It is, however, a highly popular summer spot for island hopping, not least due to Gitte and her neighbours' endeavours to welcome visitors to their little piece of paradise.
"Something extraordinary happens once the ferry leaves and Skarø really turns up its charm," Gitte says. "It's a very special, relaxing feeling to be 'stuck' out here with nowhere else to be. And don't worry, we take really good care of you." Just 35 minutes by ferry from Svendborg and included in the week-long island-hopping tickets, the island is easily reachable from the mainland yet remains its own little world of sandy beaches, great local food and, well, Viking sheep.
Soon after moving, Gitte and her husband decided to add to Skarø's population with the acquisition of 50 hardy wild sheep, left genetically unmodified since Viking times. Unaware of their fearful breed, the sheep and lambs roam the island quite peacefully all year round and make for the delicious, organic and barbequed star dishes at Gitte's Café Sommersild, Skarø's popular smokehouse-cum-restaurant-cum-cocktail bar. "We like to call our menu a Nordic beach safari," Gitte explains. "We have experience with hosting everything from weddings to businesses, so I think it's fair to say we're open to everyone."
While the Loftlunds also manage the nearby well-equipped campsite, summer huts and bike and canoe rental, two of Gitte's neighbours are in charge of showing interested visitors the rest of Skarø. Groups are picked up in Svendborg and end up at Café Sommersild before Lene the nature guide takes them on a foodie tour of the beaches and her apothecary gardens, complete with a spirit brewed from local beach herbs, after which the lovely local history buff Preben tells the stories of past and present people of Skarø. For most, the day finishes off where it started, with the sampling of one of Café Sommersild's Skaroese delicacies.
Subscribe to Our Newsletter
Receive our monthly newsletter by email