Carense Brudekjoler: Make your dream dress a reality
By Hanna Margrethe Enger | Photos: Lady Di Bride
When Christine Karense Kristiansen started her online wedding-dress boutique, she discovered a lively demand for her made-to-order designs. Many clients were keen to see the dresses in real life and try them on, so Kristiansen expanded offline, opening a salon in Berger, around 30 kilometres south of Drammen, Norway.
"The dream was to run something of my own and offer something out of the ordinary," Kristiansen says. "Not the standard wedding dresses, but those that explore a little outside of what's traditional. I try to find slightly different dresses to what is commonly found in Norway."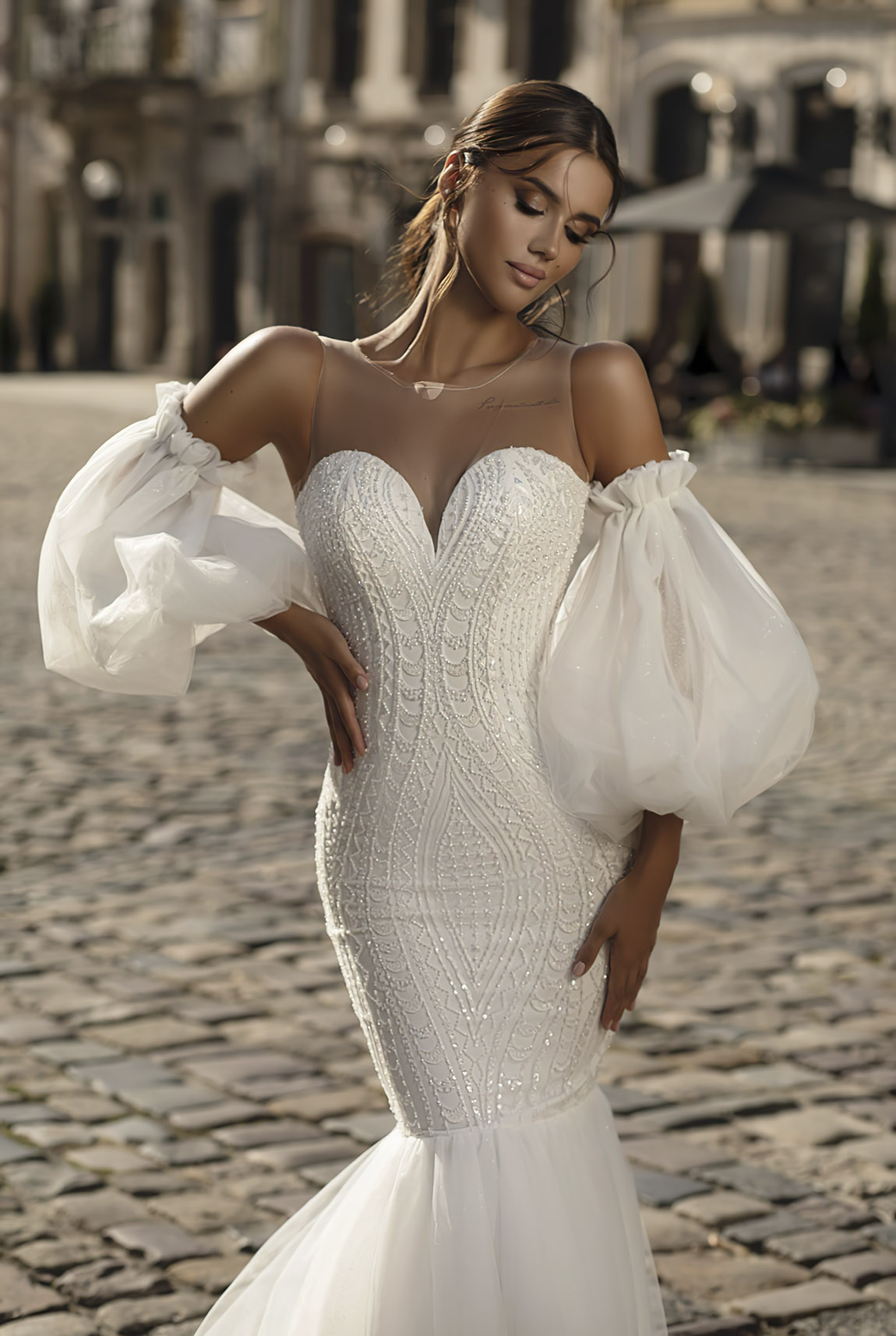 The dresses are made to order and can be altered to each customer's wishes. If a dress is perfect apart from having straps instead of sleeves, then sleeves can be added. At Carense, it's all about making the dream dress a reality.
After being ordered, it takes about three months for a new dress to arrive. All the dresses are made in Ukraine, in factories in the safe zones. So, when you buy a dress from Carense, not only do you get your dream dress, but you support workers in Ukraine.
If you want a dress from Carense, you need to book an appointment. Clients usually browse the website for something they like, before they book a time to try dresses. There are usually around 40 to 50 dresses in the salon. If a specific design is not in stock, it will be ordered in, so the selection of dresses available is continuously refreshed.
Web: www.carensebrudekjoler.no Instagram: @carense_brudekjoler Facebook: carense_brudekjoler
Subscribe to Our Newsletter
Receive our monthly newsletter by email