Carl Oscar: Functional design on the go
By John Sempill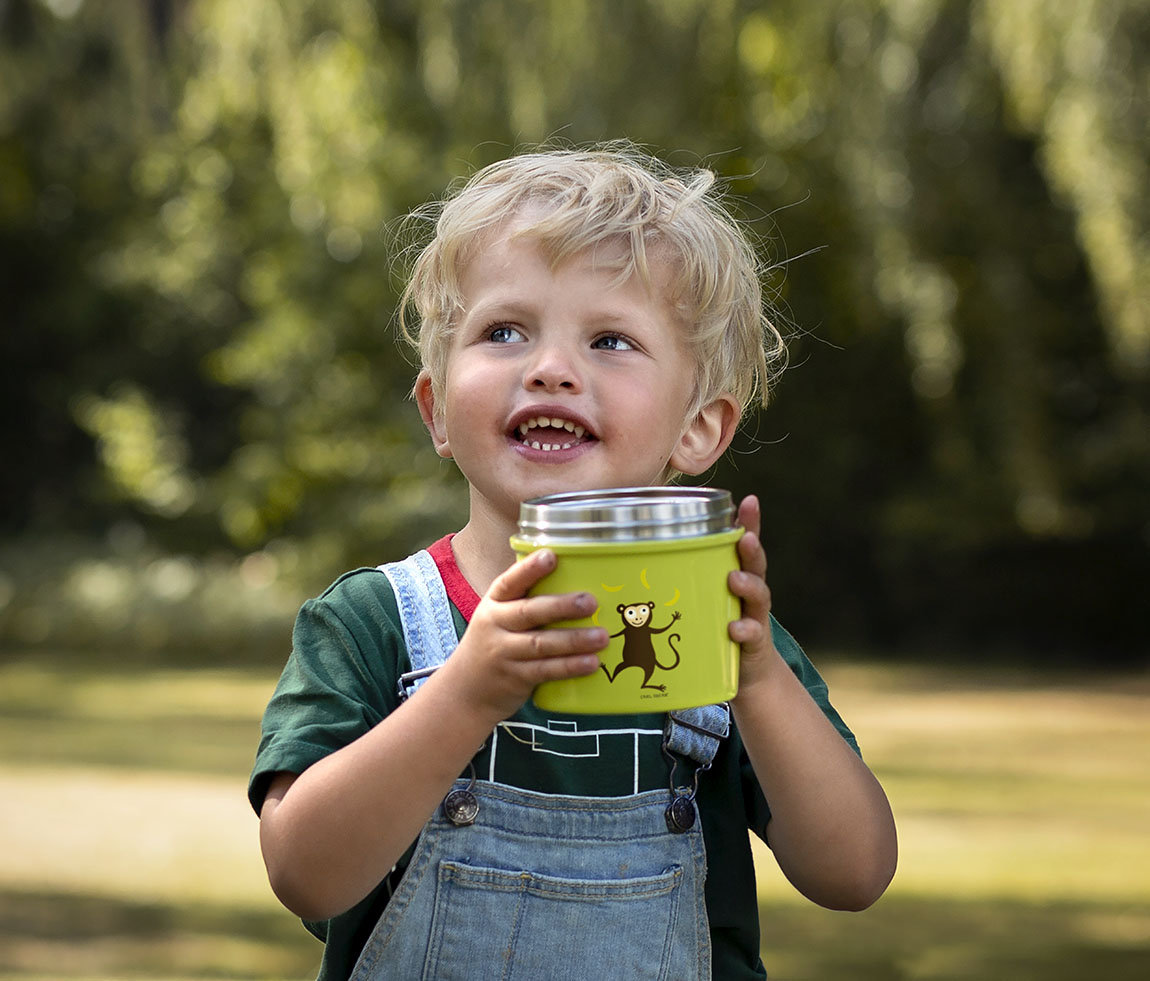 Carl Oscar made the outdoors mainstream when it came onto the stage in 2012. Its range of reusable lunch boxes and flasks are as versatile on the daily commute as they are on a trek in the wilderness. And it all started in the backseat of a car.
Founders Annika and Niclas Öhberg had an epiphany when one of their sons, seated in a child seat in the rear of their car, was making a mess of a carton of juice. This sparked the beginning of Carl Oscar: a juice box holder, which later became the company's first product.
Less coincidental is the company name Carl Oscar, which so happens to be the names of their sons. "We've always been entrepreneurial and have ideas for new and useful products all the time," says Annika. "Both of us have previously worked in the outdoor business, a total of 30 years, before starting our company. There are a lot of great products on the market, but we wanted to create something our customers could use every day."
All in the details
They saw a demand and also an opportunity to bring high-quality products to a wider audience. "Quality products should be available even if you aren't climbing a mountain," says Niclas. "We always try to add something that sticks out compared to other products on the market – an extra function or detail, with a design and affordability that appeals to all ages and that works all over the world."
One of these details is the use of stainless-steel straws in their vacuum bottles, instead of plastic. This means they can be reused in line with the company's sustainability values. To further encourage reusability, Carl Oscar offers a wide variety of spare parts for their product range. "We want our products to be used over and over again", says Annika. "After a while you might lose a lid or wear out a seal, and you should be able to replace those parts, to enable the use of the product a lot longer."
Being a Swedish company, it's important for Carl Oscar to be true to its Scandinavian heritage: sleek and simple, yet functional and practical. Here, Annika and Niclas complement each other perfectly: "I'm inspired by the soft values; the overall feel of a product. I want our products to have a message and meaning. I also enjoy seeing people in different cultures and countries appreciate and use our products. And Niclas is more inspired by material choices, being at the forefront of usability and further developing products that might already be on the market," explains Annika.
Inspired by real needs
When it comes to product design and functionality, they look to their own and their children's needs. "The animal-pattern designs are appealing to kids, whereas our designs with old Norse runes are loaded with meaning and messages." The blue Spirit TEMPflask, for example, features a laser-engraved Nordic rune meaning water.
But the greater message is the importance of high-quality reusable food and beverage containers. We bring our food with us a lot more today; to work, on a family outing or a hike in the woods. We are increasingly aware of what we eat and enjoy a home-made meal instead of fast-food, while there are economic benefits to a packed lunch, too.
"To purchase fast food on the go, with a lot of waste cutlery and packaging is not sustainable, the food is expensive and isn't always good for you," says Annika. "Bringing your own helps to minimise disposable packaging immensely, as well as being better for your wallet. And in our economy and climate situation, sustainability is becoming increasingly important."
"Scandinavia is at the forefront of healthy eating and being aware of what we eat," explains Niclas. "But it's a global trend and therefore an exciting market to be a part of."
Since Christmas is just around the corner, you might be looking for the perfect gift. Who wouldn't appreciate a high-quality lunch box or vacuum bottle, doubling as a piece of Scandinavian design? Carl Oscar has it all: a TEMPflask will keep your tea or coffee nice and hot during the winter months, and your wine or water chilled when the summer arrives. And for the kids, you might want to check out the SnackDISC – a clever little carousel-container that can be rotated to choose a snack, while preventing goodies from covering the car floor.
Web: www.carl-oscar.se Instagram: @carloscar_design Facebook: Carl Oscar
Subscribe to Our Newsletter
Receive our monthly newsletter by email