Cazzi Opeia: The Swedish hit-making machine aiming for the stars
Text: Nina Bressler | Photo: Niclas Brunzell
Moa Carlebecker Forssell, also known as Cazzi Opeia, is the Swedish hit songwriter who has paved her way across continents: with more than one billion streams, she is currently conquering the K-pop genre while also in the full swing of digging into the western world of pop. Originally from the small town of Eksjö, Sweden, she has embarked on an epic journey towards the stars, filled with music and always a great portion of heart.
Carlebecker Forssell could be likened to a firecracker: colourful, sparkling and always ready to burst into laughter. Her musical talent was nurtured from a young age within a family where everyone either sings, dances or plays an instrument – the perfect environment for a young girl who loves music. "I'm lucky as I've always been encouraged by my family and people around me to do my thing, rather than being asked to 'grow up and get a real job'. I've had a lot of space to nurture my passion," she says.
The venture into the music business started with a quick appearance on Swedish Idol in 2009. Only making it to the semi-finals was, with hindsight, a lucky thing. The day after she left, she was contacted by record company Macho Records, where Billy Mann – P!nk's manager – was a manager and artist scout and had eagerly been awaiting her release from 'that bloody competition'. They immediately signed her to the label.
Performances and collaborations – with world-renowned DJ Tiësto, among others – led to invaluable experiences. Later on, when the song Wild Ones was released on Cosmos Music, the label wanted to do something spectacular. What better idea, for someone with a profound fascination with the universe, than to send the song into space? Wild Ones is currently en route to star constellation Cassiopeia, which, indeed, initially inspired her artist name, with estimated arrival in 105 years' time. "It was such a crazy idea, but I love it, and it makes me happy looking up at the stars, knowing it's out there somewhere," says Carlebecker Forssell.
Eventually, the constant attempts to please everyone – record companies, radio stations, audiences, both as a producer and as a solo artist – led to her feeling tired. After a break and some deep breaths, she decided to try a new direction.
Enter K-pop
Carlebecker Forssell got in touch with EKKO Music Rights, who immediately saw her potential as a songwriter – and the opportunity to put all her focus on one aspect of the hit-making process unlocked a whole other world for her. "I learn about myself all the time, and instead of freaking out about keeping fit to be on stage or selling records, my only focus is on creating magic together with awesome people in the studio," she explains.
Her songs turned out to be a good match with the K-pop genre – a fun, sparkling, up-beat kind of pop that has millions of dedicated fans around South Korea. "I love K-pop! You are so liberated when you create and, compared to western pop, where there is a lot of structure, K-pop barely has any rules, musically, and the end result is colourful, fun and often a little bit crazy," she says, emphasising her admiration for the genre: "The fans are loyal and show so much love and appreciation for us as producers as well. The people of South Korea are adorable – they work hard but are very humble, and the artists really go out of their way to show their appreciation for what we have created for them."
Life as a producer
Carlebecker Forssell works as part of a close-knit team of four in a studio in Stockholm, but travels around the world – predominantly to South Korea – for songwriting camps, where groups of songwriters gather to create music during intense sessions. The artists aren't involved in the studio process, and when they do meet them, Carlebecker Forssell admits that it's a pretty big thing. "Once, when I met the massively popular K-pop band Red Velvet, I was so nervous that I reached out my hand and said, 'Hi, I'm Red Velvet'! Oh my god," she chuckles.
Inspiration comes from everything around her – nature, events, people – and tends to strike when you least expect it. "I came up with the Twice song Dance the Night Away while standing in an escalator; it just popped into my head and my instant thought was 'wow, I need to record this'. Fast-forward to today and it's a song that millions of people listen to and love. It's an incredible process," she says.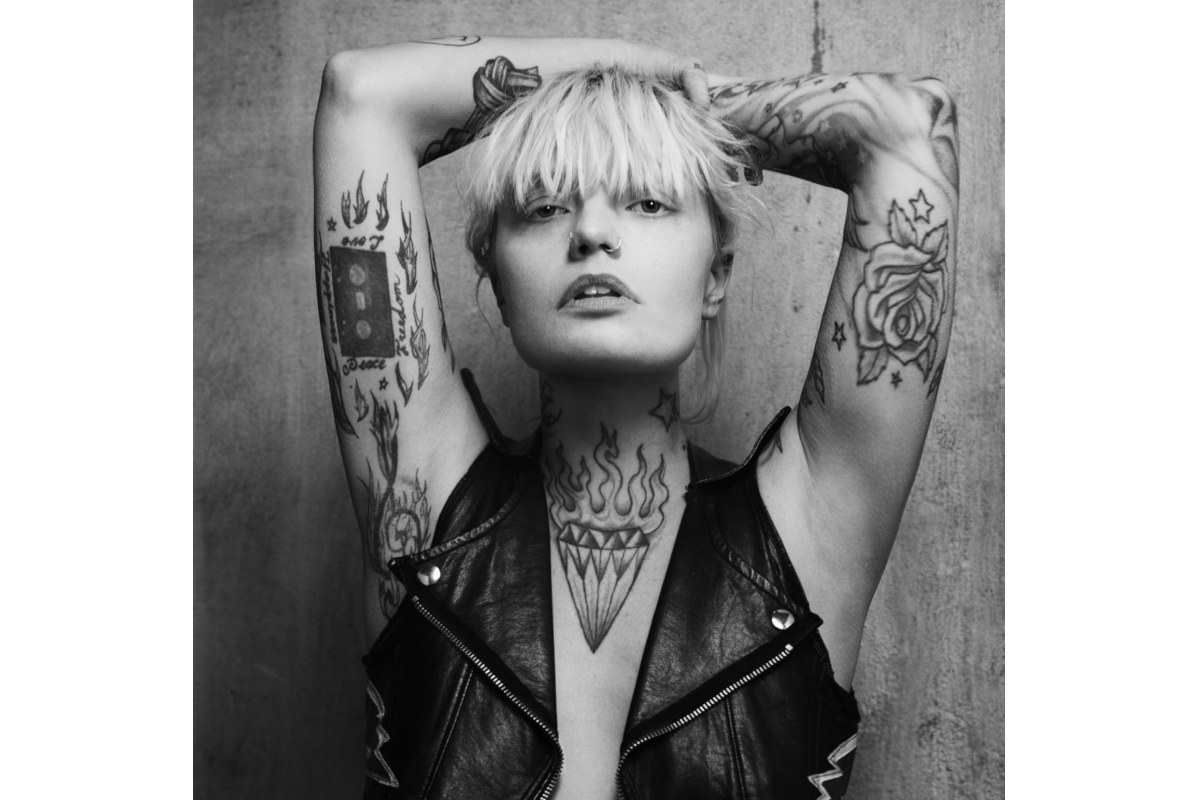 The future of Cazzi Opeia and K-pop
Despite their relative anonymity in the west, the songs that Carlebecker Forssell has written for K-pop bands such as Red Velvet, Itzy, TXT and BTS have earned more than one billion streams on Spotify combined and awarded her eight Billboard hits – thus far. She was nominated for Musikförläggarnas Pris (the most prestigious award for producers in Sweden) in the International Success category not once but twice, in 2018 and 2019, alongside Robyn and Avicii – a clear indicator of her importance as a contributor to Swedish music export.
"Swedes are remarkable in their melodic language," she reflects. "We have a certain style, and we are very good at creating hooks that stay with people and last a long time. Just look at ABBA, Max Martin, Avicii…" She believes that K-pop is moving onto the commercial, western pop stage, and artists are starting to open their eyes to the genre: the boyband BTS only recently announced a new album with Ed Sheeran and Sia co-writes – and, obviously, Cazzi Opeia alongside Ellen Berg.
Her career may have taken a natural upward turn within K-pop, off the back of her success in the genre, but that doesn't necessarily mean that she is restricted to it. She is currently busy with a variety of projects, so the future forecast for Cazzi Opeia looks exciting. "I will always work hard to evolve and learn new things, and I hope that I can continue with my music for a long time ahead. My focus is always on staying present, being happy with what I have and writing from the heart while working with amazing people. As long as I can do that, I believe that the universe will sort out the rest," she concludes. The stars are aligning…
Cazzi Opeia's favourite K-pop tracks she's written: We are Bulletproof: The Eternal with BTS Dance the Night Away with Twice Peek-A-Boo with Red Velvet Psycho with Red Velvet ICY with Itzy About K-pop: K-pop is a pop genre originating from South Korea, incorporating a wild range of influences such as rock, jazz, hip-hop, folk, country, traditional Korean music roots and more. K-pop has grown from a sub-culture in the '90s into a multi-billion-dollar industry and was named by Time as South Korea's greatest export. Web: www.cazziopeia.com Facebook: Cazzi Opeia
Subscribe to Our Newsletter
Receive our monthly newsletter by email