Colosseum Tannlege: The key to a perfect smile
By Celina Tran | Photos: Colosseum Tannlege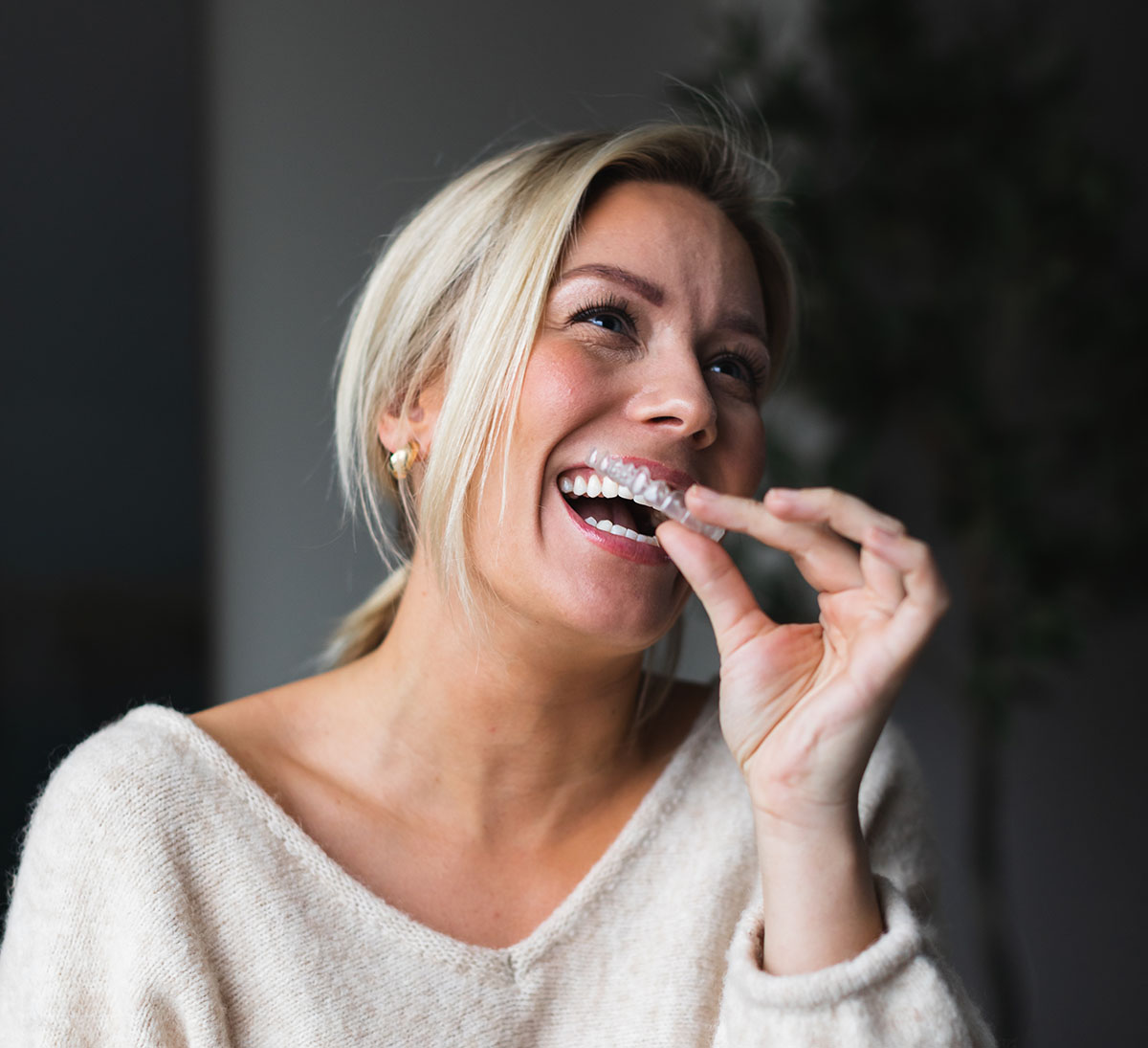 Colosseum Tannlege is dominating the Norwegian dental industry, with nearly 60 clinics operating across the country. With everything from specialised clinics to orthodontic and general dental health clinics, Colosseum offers a range of services using the most modern methods and equipment.
"Colosseum's foundations are professional strength, service and quality," says the CEO of Colosseum Norway, Mia Grundstrøm.
They started their journey in 1986, when a Norwegian dentist opened the very first clinic. Since its establishment, Colosseum has gone on to dominate the field, offering a vast range of different services, from preventative to aesthetic dental care. As of today, they are the biggest within the Norwegian field.
Entrepreneurial drive
Since joining the Colosseum Tannlege team, Grundstrøm has witnessed the incredible growth of the business. When she started in 2020, they had 35 clinics across the country. Just under two years later, they have grown to almost 60 clinics.
"Colosseum thrives on interdisciplinary specialisation and a broad professional network based on personal drive and enthusiasm. This means we're always quick to introduce new and better technology and techniques, always ensuring the right treatment for the patient," Grundstrøm says.
Every single day, the Colosseum staff go to work with the intention of helping their patients. "Over 30 per cent of Norwegians have fears or anxieties about going to the dentist," she says. "Therefore, we always do our utmost to make sure that the experience is as comfortable and good as possible."
Grundstrøm reflects on a growing trend of people investing more in their health, and explains what Colosseum offers patients in return. "We strive to provide a personalised and satisfactory journey for every customer. It's about giving each patient the right treatment, which is why we focus on professional strength and service."
One of the trends in dental care is invisible aligners, such as Invisalign – an alternative to braces. These aligners allow patients to live as normally and comfortably as possible, even if their treatment spans over a long time. The fact that the aligners are almost invisible makes more adults seek out the treatment.

Interdisciplinary academic cooperation and strength
In 2017, Colosseum became a part of Colosseum Dental Group, the leading provider of dental services in Europe. The group boasts an impressive number of nearly 580 clinics across 11 different countries.
Grundstrøm explains that Colosseum has a vast range of knowledgeable specialists, dentists, and dental nurses who cooperate to provide excellent care. "The core of Colosseum has always been professional strength, as well as high quality and service. Our large team consists of different dental professionals that have developed a culture of interdisciplinary specialisation. The cooperation and teamwork also stretch across country borders," the Colosseum CEO says. "People here want to help each other improve; we cooperate. This is one of my favourite things about Colosseum."
Always striving towards more knowledge, the Colosseum Dental Group has established the Oslo-based Colosseum Academy, where they offer classes for specialists, dentists, dental nurses and support staff. The academy is dedicated to continuing the education of clinical workers, offering both remote and on-site courses.
Modern technology and technique
"Our customers and patients expect and deserve the very best, also in regards to technology," asserts Grundstrøm. In utilising the newest and best technology on the market, Colosseum ensures their patients' comfort. In the past, for example, it was normal to make a traditional mould of your teeth, which anyone who has done could easily describe as the worst 45 seconds of their lives. Now, technology allows the dental team to scan your teeth for various treatments, avoiding discomfort.
"Previously, most people just assumed that whatever the dentist did to their teeth was right. Thanks to new technology and scans, the patient can see the root of their problems in their scans, giving them a better understanding of what treatments they need and why. It allows for full transparency," Grundstrøm explains.
Thanks to smartphones, patients can easily book and rebook their appointments, and Grundstrøm says that Colosseum is hoping to make scans, documents and online journal notes accessible to patients soon too.
Web: colosseumtannlege.no Facebook: Colosseum Tannlege Instagram: @colosseumtannlege
Subscribe to Our Newsletter
Receive our monthly newsletter by email