Colourful Nuuk: Discover breathtaking nature and inspiring culture in Nuuk
Text: Nicolai Lisberg | Photos: Sermersooq Business Council
Watch whales, climb a mountain and catch your own lunch. Nuuk offers a wide range of unique experiences, including the opportunity to try out the Greenlandic gourmet scene.
If you are considering combining both culture and adventure for your next holiday, you will probably want to give Nuuk a closer look. Greenland's capital offers stunning nature all year round and is a place that is simply waiting to be discovered. Spring and summer activities include hunting for reindeer, whale spotting, hiking or enjoying a fjord safari. During autumn and winter, the temperature drops, but that does not mean that Nuuk has nothing to offer. As well as visiting its several festivals, you can go skiing or ice climbing, or just enjoy a truly different and extremely cosy Christmas. And then there are, of course, the famous Northern Lights that are worth the entire trip.
"Nuuk has the advantage of working both as an adventure destination as well as a cultural experience," says Stine Selmer Andersen, who is a business consultant at Colourful Nuuk. "In just one day, you can watch whales, climb a mountain, eat at a gourmet restaurant that appears in the White Guide and finish off by seeing an art exhibition or a theatre play in our cultural centre."
Greenlandic gastronomy
While the extraordinary natural environment has been a part of Greenland for centuries, the up-and-coming gourmet scene is relatively new.
"A few restaurants have gone in a new and different direction and that has really created a trend. Instead of giving the food a Nordic touch, chefs like to do it the Greenlandic way," Andersen explains. "They use our local raw materials and experiment with local dishes. For instance, in the restaurant Kalaaliaraq, you can try the Greenlandic speciality mattak, where you eat whale skin with the traditional ulo knife."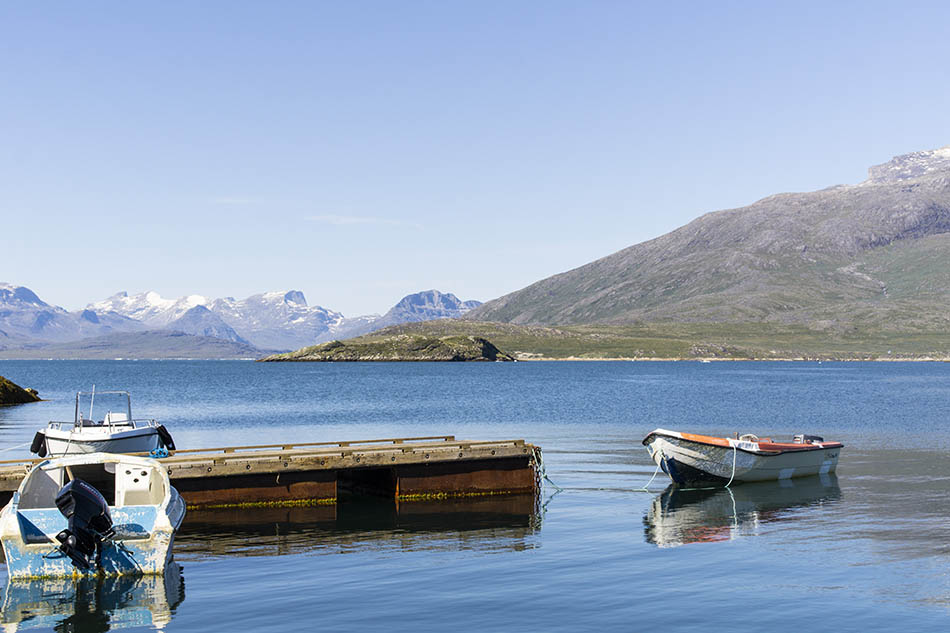 The Greenlandic gourmet scene contains a bit of everything. Sarfalik offers a luxurious seven-course tasting, while Qooqqut Nuan prepares a meal based on what you catch at the fjord on the way to the restaurant. Alternatively, try something international with a Greenlandic twist, like the Hot Sled Dog — a high-quality hot dog made of musk ox — at Cafetuaq, in the cultural centre Katuaq. Gastronomical development is supported by the annual food festival, hosted by Sermersooq Business Council.
"These are exciting times for the gourmet scene in Greenland and you really feel the identity and pride that the chefs put in to their work," Andersen promises.
Web: colourfulnuuk.com Facebook: Colourfulnuuk Instagram: @Colourful_nuuk
Subscribe to Our Newsletter
Receive our monthly newsletter by email