Copenhagen Soloists: A vision in tune with the classics
By Camilla Pedersen | Photos: Reinhard Wilting
W hen Copenhagen Soloists was established in 2006, it was quite unusual to perform on period instruments true to those that Bach, Mozart and Beethoven played. It was even more unusual to have an ensemble of vocalists and instrumentalists performing some of the biggest Baroque works without any direction – but that was exactly the vision that Danish-Israeli violinist Jonathan Ofir gave life to. And despite an unexpected turn of events, his innovative approach to classical works has stayed intact.
Copenhagen Soloists initially specialised in conductor-less Baroque music, performed on instruments authentic to this era. But in 2010, Ofir had to rethink things, as he was diagnosed with a neurological disorder quite common for musicians, which causes involuntary contractions of muscles. "When I suddenly couldn't play the violin, I had to find another way to play a part in the ensemble, so I decided to study the art of conducting," he says.
While he did get better and eventually started playing again, this led him to look ahead in time and include works from the classical and romantic periods in the repertoire – works that, because of their scope and complexity, require a much bigger ensemble and therefore also conducting.
The year of Beethoven
"This year, we celebrate Beethoven's 250th birthday by performing three of his legendary symphonies: Nos. 1, 5, and 7. It will be the first time these works are rendered on period instruments in Denmark, and they require bigger forces to come into play, so it's a very different set-up to the chamber music performances that have a total of around 20 vocalists and instrumentalists," Ofir says.
While Copenhagen Soloists' repertoire and ambitions are growing, the ensemble still performs all works on instruments that are either restored or replicated versions from the lifetime of Bach, Mozart and Beethoven. "Instruments have changed a lot with time and generally have bigger sounds, especially as music became more dramatic and concert halls got bigger. It's very rare to perform Beethoven's symphonies with authentic instruments as they require such a big orchestra. But it gives the music a different and authentic feel. We also respect Beethoven's original tempo markings, even though many musicians find some parts unrealistically fast. It's an exciting experiment to go back to the original way of playing and performing the works. It adds a touch of authenticity which, paradoxically, seems a little revolutionary," Ofir says.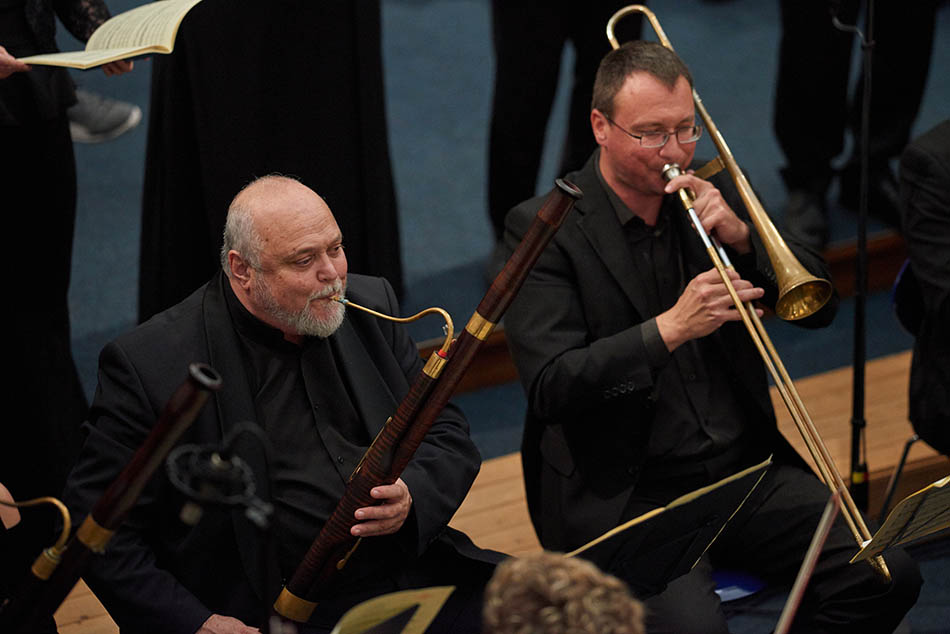 Copenhagen Soloists is an independent ensemble supported by the Danish Arts Foundation and other funds. Upcoming performances will take place in Aarhus Concert Hall and at The Royal Danish Academy of Music in Copenhagen in May and October 2020. Tickets are available via www.ticketmaster.dk (Copenhagen) and www.musikhusetaarhus.dk Web: www.copenhagensoloists.dk Facebook: Copenhagen Soloists YouTube: Copenhagen Soloists
Subscribe to Our Newsletter
Receive our monthly newsletter by email