Cuckoo Workout – Exercise your way to happier and healthier employees
Text: Ndéla Faye | Photos © Cuckoo Workout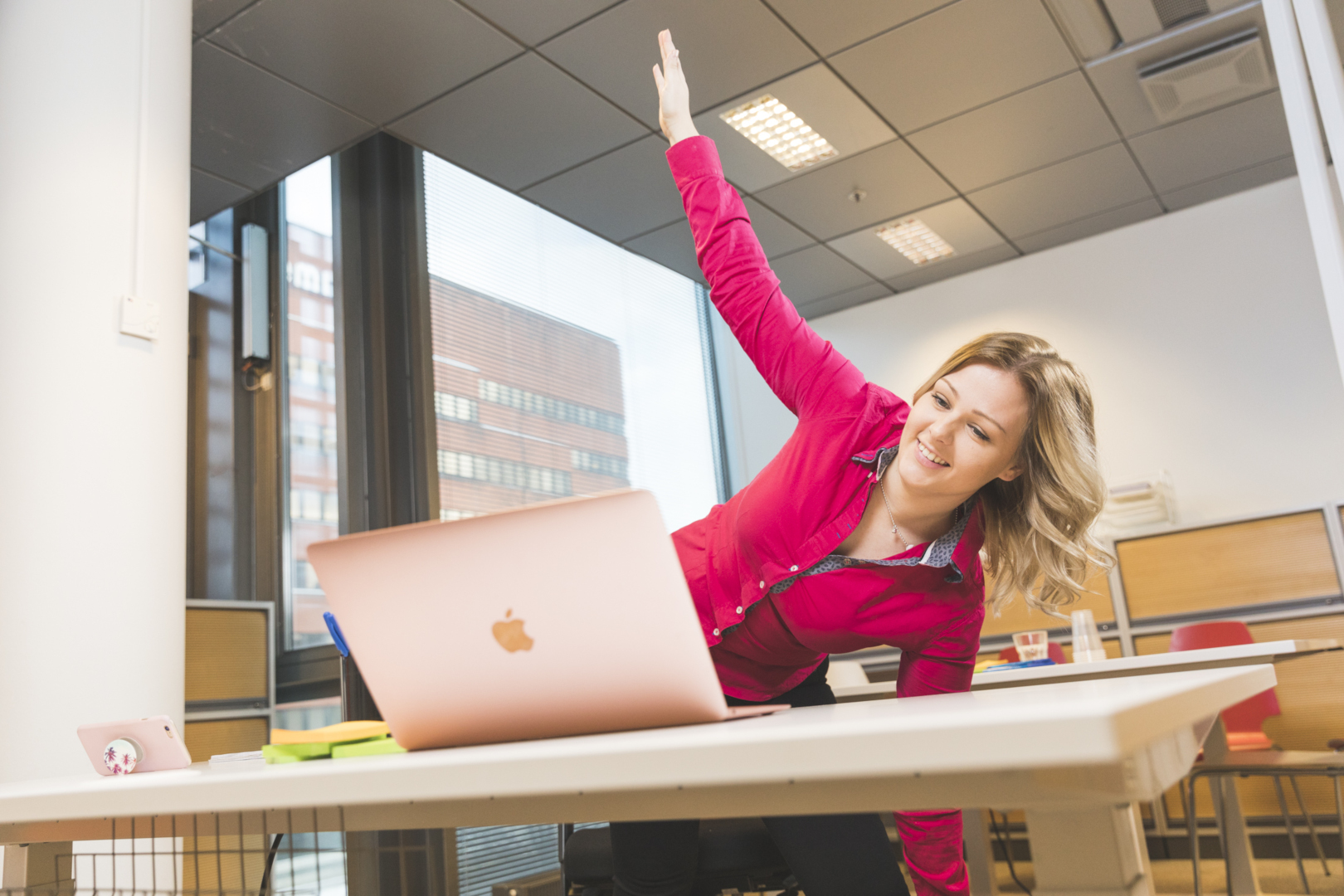 Cuckoo Workout is an application that encourages workers to stay active through fun exercise videos. The game-like app reminds employees to take regular breaks and step away from their desks for a few minutes, which has several health benefits. From improving posture to relieving neck and shoulder pain, the app has been proven to lead to happier employees who take fewer sick days.
With over 13,000 users across the globe, Cuckoo Workout is taking the world by storm, and revolutionising the office environment. Cuckoo includes over 400 short exercise videos, ranging from posture and brain challenges to lower back, neck and shoulder exercises and mindfulness. Each video contains three exercises and takes around three minutes to complete.
Fun and interactive break times
The app is game-like and includes several levels where players can progress, depending on how many exercise videos they complete. The workout videos are fun and designed to encourage users to take a break wherever they are: at work, working from home or on business trips. Users gain extra points for cycling or walking to work, or keeping track of their water consumption, for example. The app is designed to encourage colleagues to compete among themselves – and there are even prizes, ranging from gift vouchers to electronics, to incentivise staying active. "Our app injects an often much-needed shot of fun into the office. It improves wellbeing and social interaction within the workplace. Physical and mental wellbeing go hand in hand, and employees' overall wellbeing is reflected in work satisfaction and levels of productivity. Alert and healthy employees are better and more efficient workers," states Veera Lehmonen, Cuckoo Workout's managing director.
"The idea for Cuckoo Workout began when we started a challenge of doing 100 jumping jacks daily with my colleague at the office. At first, the others called us crazy, but we argued that we might be 'cuckoo' but not crazy. Soon, everyone joined in, and we found that it was a fun way to boost morale at the office, providing a great opportunity for a break and some exercise. We then started to look at funding opportunities and began developing the app – and everything just took off from there," Lehmonen explains.
Promoting wellbeing and productivity
"The positive effects of Cuckoo have been well documented, and using the app makes financial sense for companies as it promotes a more collaborative, healthier and happier work culture," says Janna Lampinen, head of sales at Cuckoo. Recently, the Institute of Occupational Health in Finland published a study – based on office workers using the app for a few minutes a day for six months – on the effects of the Cuckoo Workout exercise, and found a number of ways in which the app helped office workers. Among other things, the findings indicated that Cuckoo helps to improve recovery times after illness, while increasing work productivity and promoting community spirit among active users. Cuckoo Workout also reduced pressure and pain in the muscles and spine, tackled sedentary lifestyles, improved memory and reduced fatigue and absence from work.
"Regular exercise has a number of health benefits – we all know that, and a sedentary lifestyle is considered a health risk. It's usually quite difficult to maintain a good level of activity when you are spending the majority of your day sitting in front of a computer. That's where Cuckoo comes in. The results of the study showed that taking a break and doing the Cuckoo Workout for just a few minutes a day for a period of six months had drastic and long-lasting positive effects within the work environment," Lehmonen explains.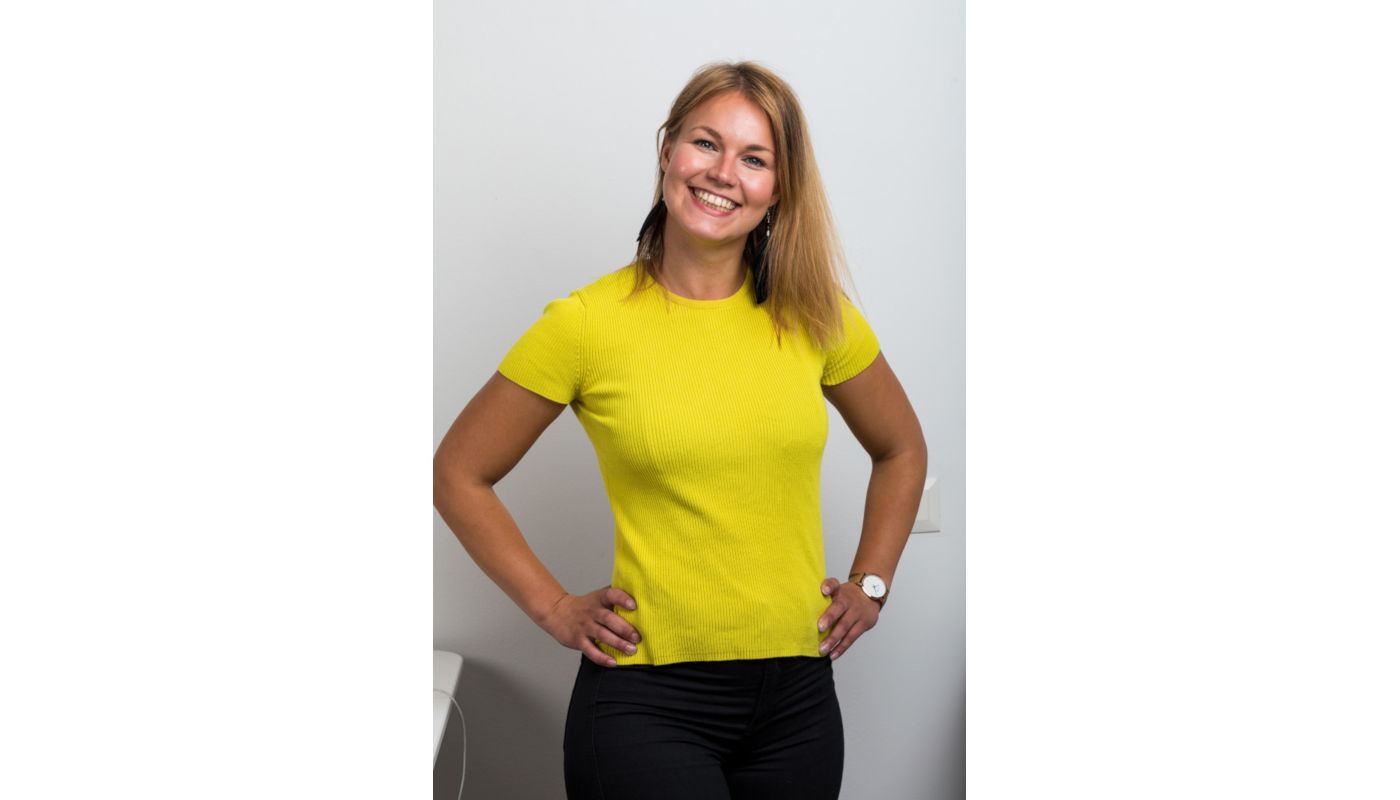 Expanding horizons
This year, Cuckoo Workout's main aim is to develop and extend their reach further afield. Currently available in Finnish, Swedish and English in 15 countries, the brand is aiming to expand into other Nordic countries. There are around 100 organisations – ranging from Nokia to Lumene, among others – currently using Cuckoo Workout, and the feedback has been overwhelmingly positive. "Cuckoo has started off brilliantly here: in a very short amount of time, we have received information from our occupational health team saying that Cuckoo users have reported relief from neck and shoulder pain," says Lumene's human resources manager, Nina Ylitalo.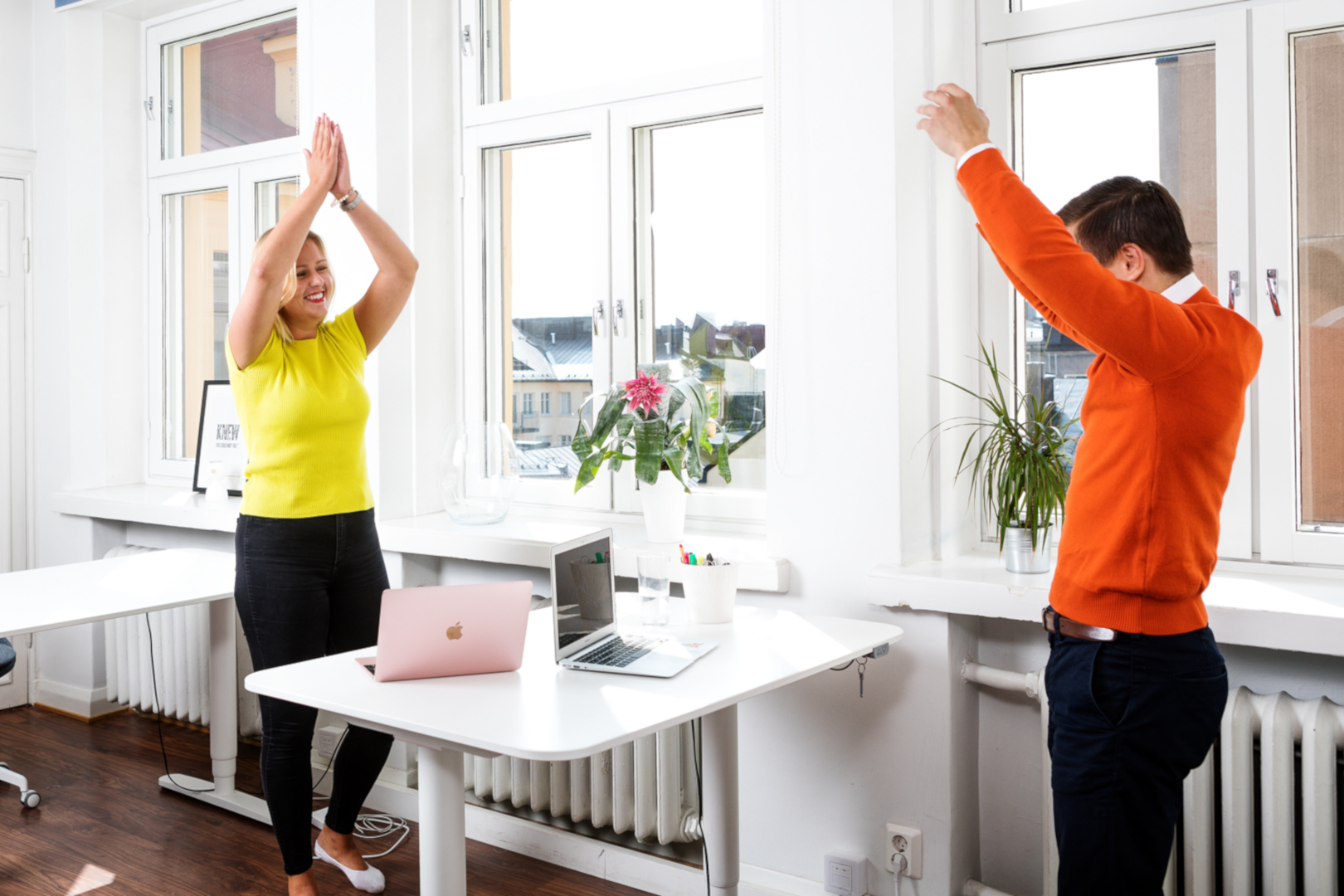 Cuckoo's exercises are designed to make everyone smile. "The key is not to take yourself too seriously. Our app offers practical advice on healthy sleep practises and nutrition. The idea is that small actions can have a big impact," Cuckoo's managing director concludes.
Web: cuckooworkout.com Facebook: cuckooworkout Twitter: @cuckooworkout
Subscribe to Our Newsletter
Receive our monthly newsletter by email