Dance House Helsinki: A house dedicated to dance
By Ndéla Faye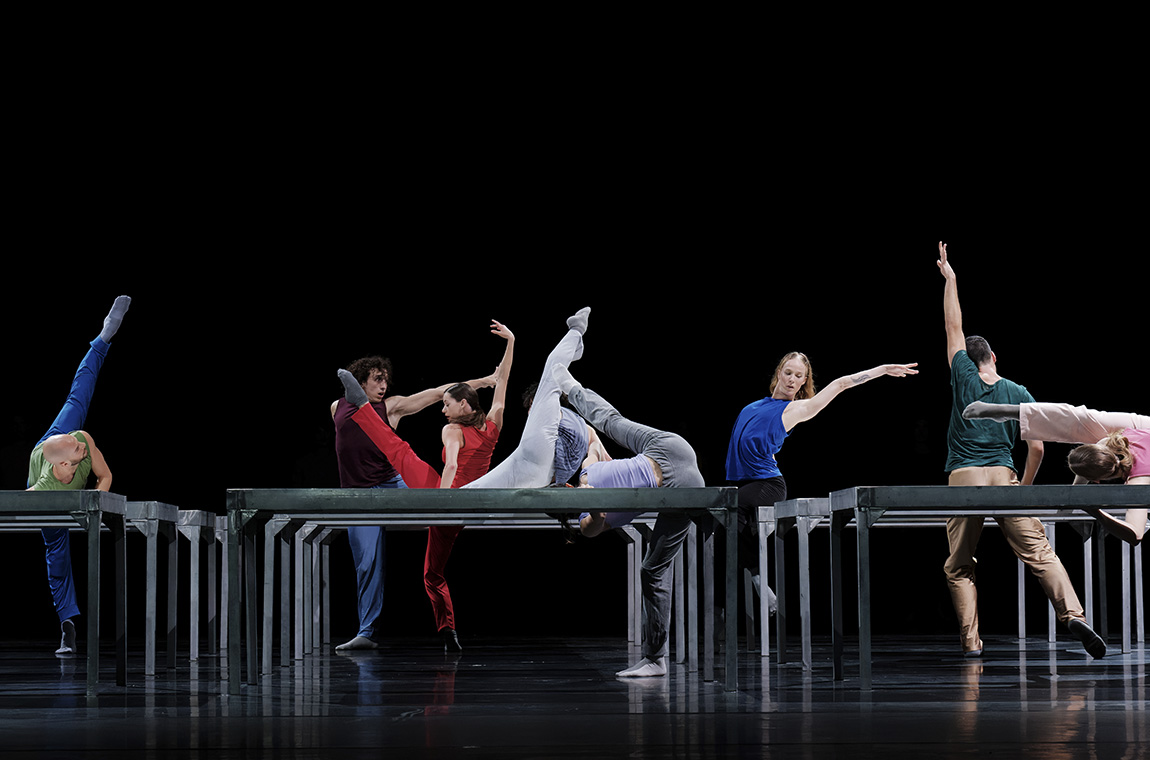 The conceptually unique Dance House Helsinki is a long-awaited milestone in the history of Finnish performing arts. The building, dedicated to dance, now offers a world-class setting for performances from Finnish and international artists alike.
The opening of Dance House Helsinki, or in Finnish 'Tanssin talo' literally meaning 'the house of dance', has been a long-awaited event. "Its opening was the culmination of dreams that had been years in the making. It's a remarkable milestone in Finland's history of performing arts and a way for dance to anchor itself even deeper in its position in the country's cultural landscape," says Saara Oranen, Dance House Helsinki's communication manager.
Dance House Helsinki was designed by JKMM Architects and ILO Architects. Its architecture was inspired by dance, and visually, the building plays with illusions of lightness and heaviness, which is perhaps most apparent in the building's façades, where large steel walls hover above the ground, almost as if they are defying gravity. The building's industrial aesthetic also reads almost like a big, modern dance machine, which is connected to part of an old factory, Helsinki's Cable Factory, which is home to other cultural spaces and performers.
The technical capacity of the space enables the stages to be modified according to the needs of different kinds of events and productions, including large international productions and contemporary circus performances. "The Erkko Hall auditorium can host up to 700 people, and the Pannu Hall auditorium can house 235 people. It is unique in itself that there is such a large performance space designed with dance in focus," says Oranen.
Bringing dance and audience together
On an international level, the opening of the house is notable as well as the building strengthens Helsinki's position as one of the most exciting dance cities in Northern Europe.
The main aim of Dance House Helsinki is to make dance more available and approachable to a large audience, and already there is reason to be proud in this respect. In the short amount of time since its opening, showcasing dance in a versatile way has been achieved through a broad spectrum of shows. "When we say we are a house for all dance, we really mean it: there are dance competitions, circus shows for the whole family, performances by renowned artists as well as hobbyists, for example," Oranen says.
Popular performances so far have included, among others, Full Moon, the iconic masterpiece by the late Pina Bausch, a multimedia performance, Tree of Codes, by choreographer Wayne McGregor, produced by the Helsinki Festival, as well as a rare visit to Finland by the renowned Lyon Opera Ballet.
The numerous dance groups and artists who have taken to the stage have showcased the breadth of Finnish talent too: from original productions to much-loved classics and re-performances.
The house is also open to organisers of a wide variety of events and happenings, such as concerts, film festivals and private events.
"The architecturally interesting building is worth a visit even on its own, and it has just been nominated for the 2023 Finlandia Prize for Architecture. We connect the audience and dance by presenting dance in a variety of ways. We make dance available to as many people as possible, which we hope will keep on promoting and increasing interest in dance culture and strengthen the status and appreciation of dance. This is why what we do here is remarkable," Oranen concludes.
Web: www.tanssintalo.fi Instagram: @tanssintalo Facebook: Tanssin talo
Subscribe to Our Newsletter
Receive our monthly newsletter by email