DEPECHE: The strength of leather
Text: Signe Hansen | Photos: Depeche
Having expanded its remarkably successful collection of leather accessories with a selection of leatherwear, Danish design company DEPECHE. is ready to take things to the next level. Behind the firm is the 2014 winner of the Young Business Leader award, mother-of-two leather enthusiast Janni Hørdum. The CEO tells Scan Magazine about her ambitions for the brand, the importance of a strong team, and her children's support.
When it comes to leather accessories, the people behind the Horsens-located design company DEPECHE. know what they are talking about. Since 2008, the company has specialised exclusively in high-quality leather accessories such as belts and bags. But two years ago, Janni decided it was time to take on a new challenge; it was not, as some might have expected, to expand to other materials, but rather to expand with a collection of feminine yet edgy leatherwear.
"In reality, I've had a dream of expanding the collection for a long time; it was just a question of how to do it," says Janni. "I've always been the kind of person who will wear leather leggings and a biker jacket anywhere I can get away with it – in general, I have a great weakness for leather – so I thought that it'd be cool to take the expansion in that direction. Also, I like the idea of doing things differently, and compared to most companies, which start with a clothing collection and then add the bags and belts, we're doing things the other way round. I think that's a cool twist, and the fact that we already have the production and expertise within leather has meant that we haven't had any of the usual start-up problems that companies usually experience when launching new clothing collections."
When first venturing into leatherwear, DEPECHE. focused solely on leather jackets, but it was soon obvious from the response from customers that there was a demand for much more. Hence, the new collection today includes everything from leather leggings to dresses and shorts, all with the distinct raw and feminine quality which also defines the firm's accessories.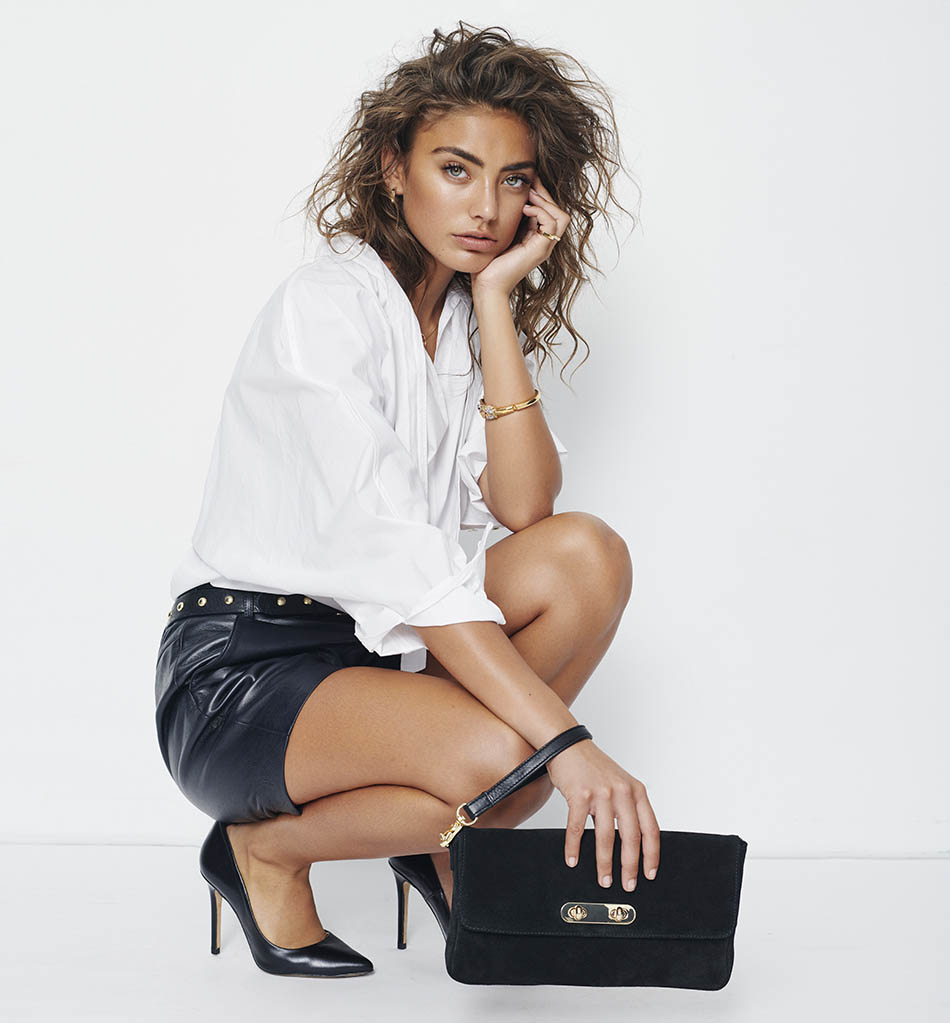 All leather
Made from cow or buff hides, and displaying a wide range of texture, feel and colour, the inspiration for Janni's collections comes from a potpourri of trips and fashion fairs in Milan, Paris, London, Berlin and New York. This is combined with DEPECHE.'s raw and feminine DNA and a focus on quality, functionality and affordable prices.
"We are very faithful to our concept and our design DNA. Regardless of new designs, colours and qualities, it is very important to me that DEPECHE. is recognisable in its general expression," says Janni. "DEPECHE. is like my third baby, and I have a clear vision of where I want to take my brand. I want to create an exclusive and cool brand for all women, with a focus on high quality and functionality," she explains.
It was Janni who, when she took over the company in 2008, decided to focus exclusively on leather products. Having done so for more than ten years, the company has built up a broad expertise and developed a number of special processes and methods to expand the possibilities of the material. For instance, DEPECHE. has developed its own technique for printing animal patterns on suede, allowing it to successfully adapt its collections to include the newest trends of zebra, leopard and now snake print.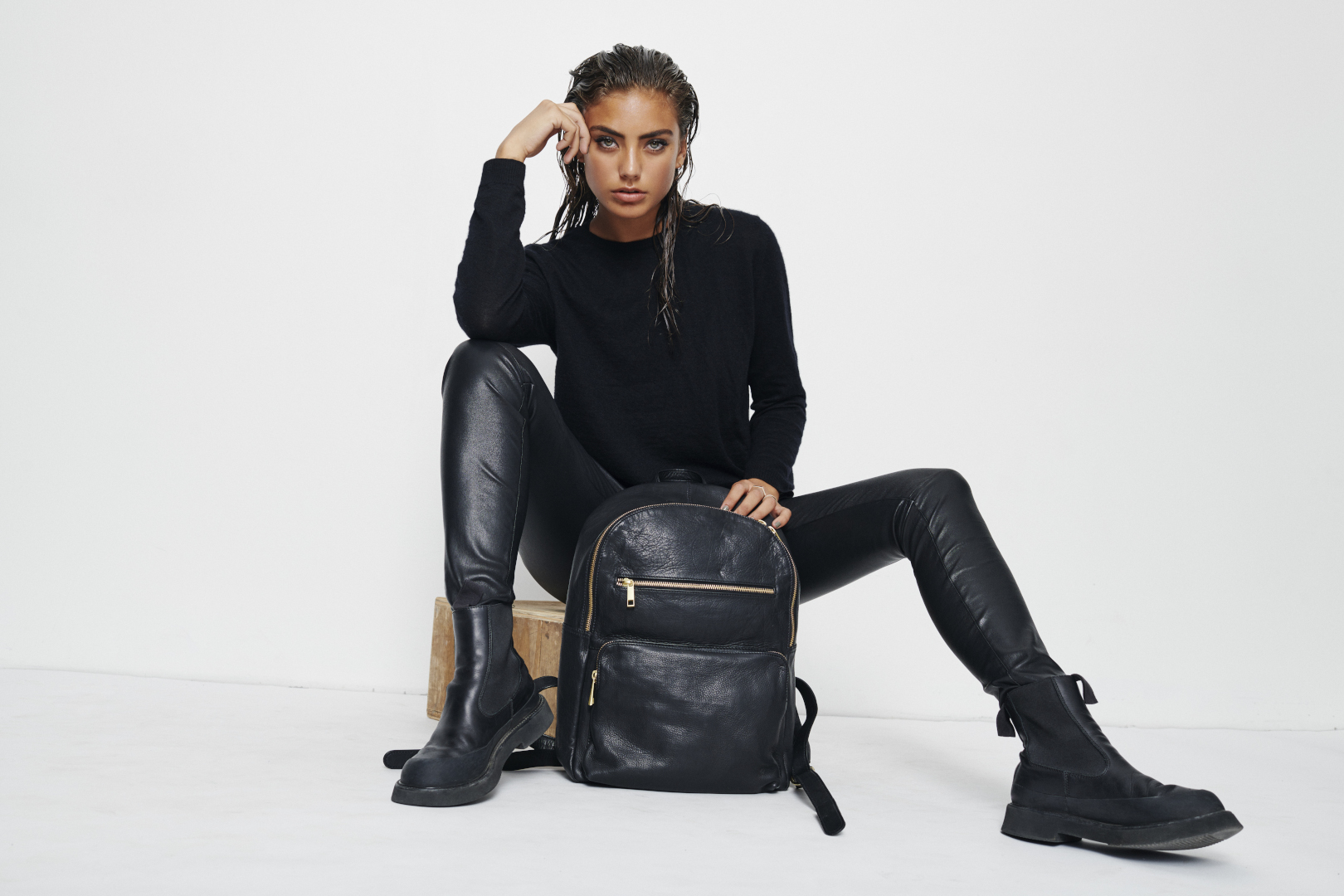 Flexibility and teamwork
With a long history within retail behind her, Janni uses her insight in the fashion industry combined with her gut feeling when timing her collections. Furthermore, the collections are released at the time of sale, and that means that retailers receive designs that include the very newest trends and fashions. This is possible due to the company's flexible production and her strong and experienced team.
"We have a group of employees who tackle every task together as a team, and that's essential to a growth company. While being loyal to our DNA, we're incredibly adaptable and quickly pick up on new trends," says Janni. "Right from the start, it's been very important to me to create a positive work environment, and I believe that our flat organisation and the unpretentious work atmosphere have played a great part in creating DEPECHE.'s identity and success."
Most of DEPECHE.'s belts are made in Italy, while bags and clothes are produced by highly skilled leather traders in India, where DEPECHE. employs a team of designers and quality inspectors. But Janni herself also regularly visits the production sites and continuously works to uphold the values that define the brand at home and abroad. "My strategy is to keep expanding in the foreign markets, but in a responsible way where all matters are taken into account in order for the resources to be positioned. It is no success just to sell according to demand and possibility if the personnel, collaborators and the physical surroundings are not equivalent," she stresses.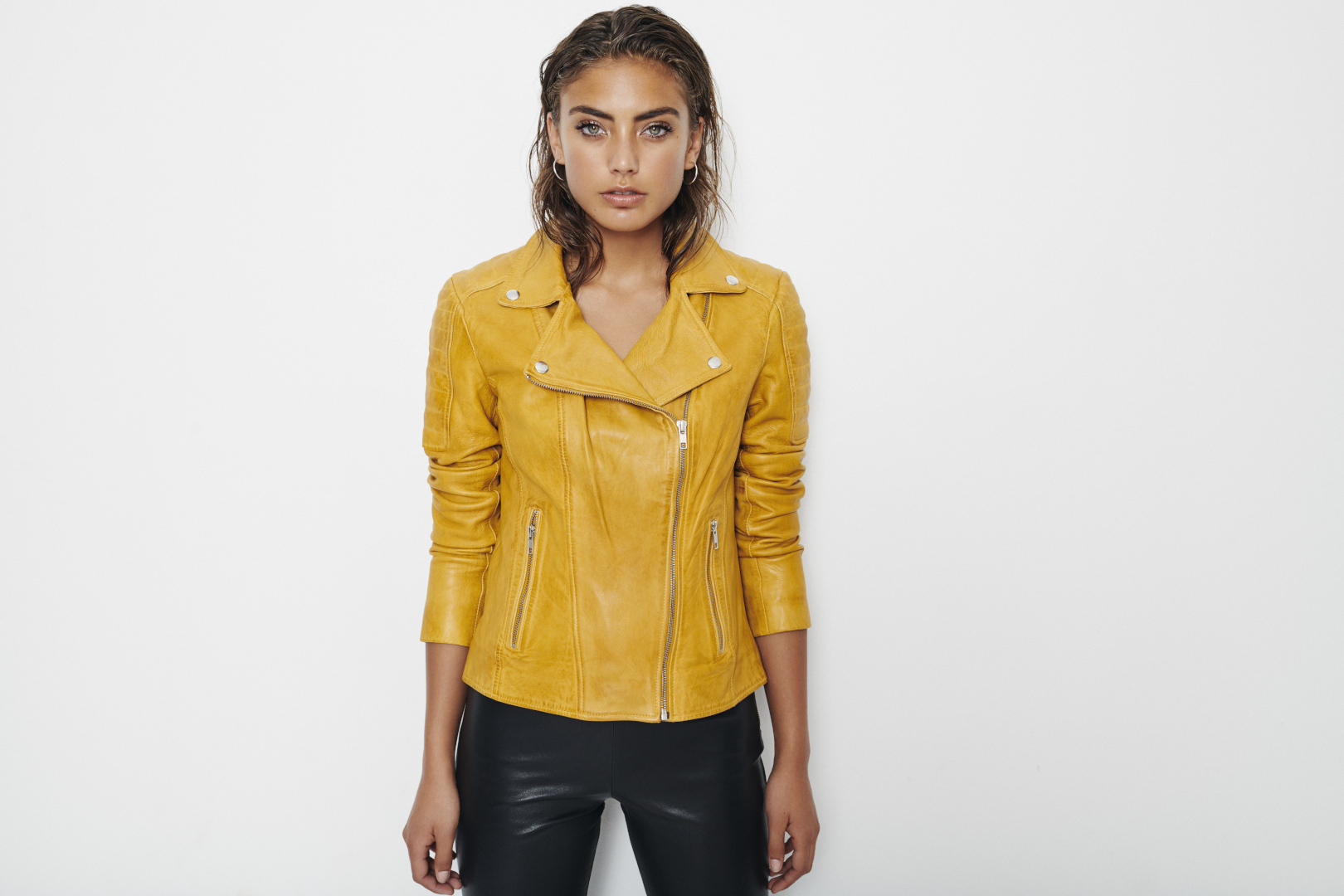 'We cheer each other on'
At the time of taking over DEPECHE. in 2008, Janni and her husband, pilot Anders Mondrup, were expecting their second child. But rather than talking of the challenges of managing family life and work, Janni says she could not have followed her dream without her husband's support, and that her children, Caroline and Mathias, are also great supporters in her life and work. "At their age, they're very independent, and they've grown up with the lifestyle of an independent business owner – so they know that it means that you're never really off, but they also know the advantages," she says.
On top of this, both children are deeply fascinated by fashion and eager to learn and take part in their mother's business. At 14, Mathias has just been employed to help out in the company, and ten-year-old Caroline is looking forward to the day when she can join the team too.
"The company is a big part of our life, and the topic of a big part of the dialogue in our home," says Janni. "Just like I'm there cheering my children on when they take part in a football match or a dance performance, they cheer me on when I get home with a success story. We celebrate it together, and to me that's just absolutely amazing!"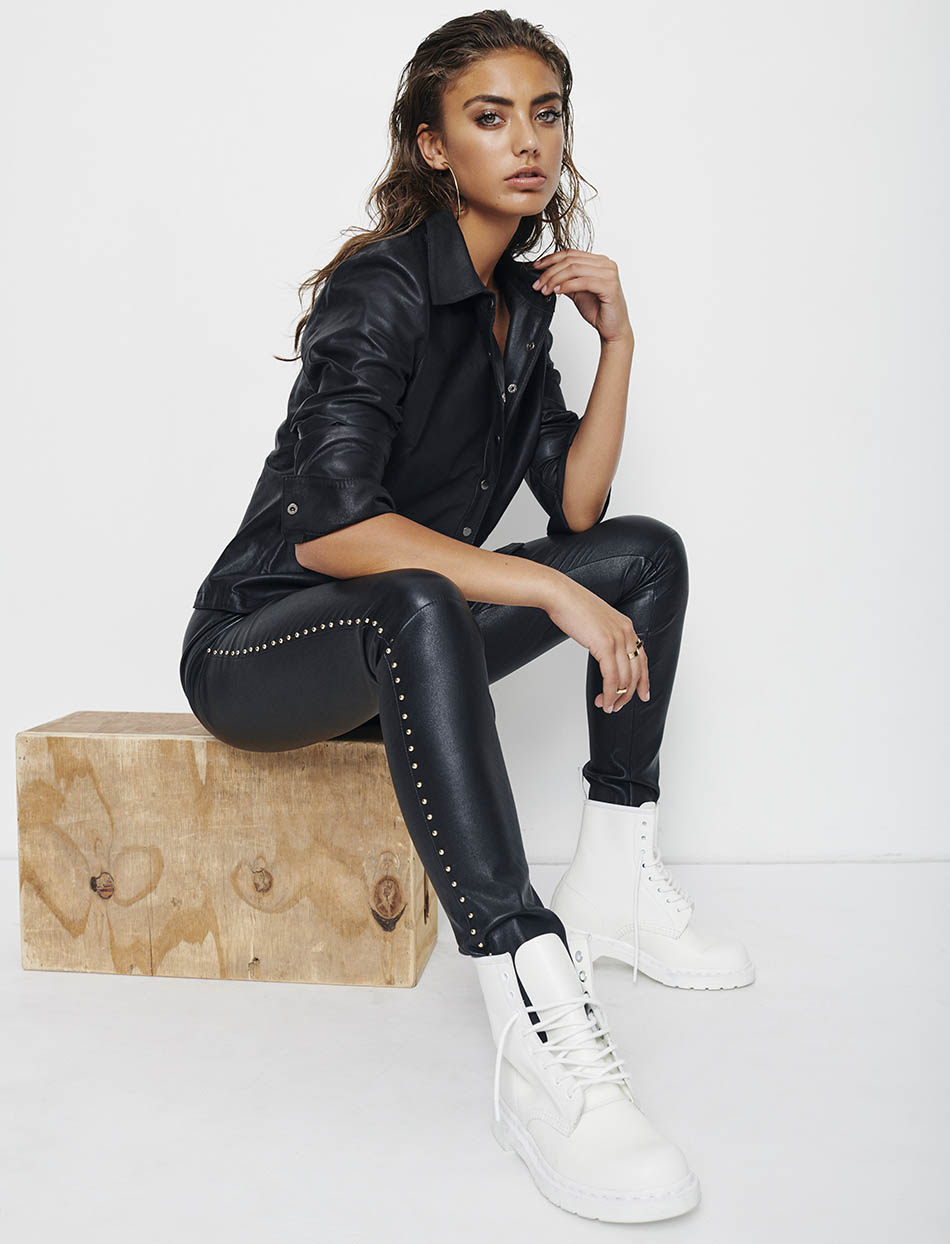 DEPECHE. in short: DEPECHE. was founded in Copenhagen in 1999. In 2008, Janni Hørdum took over the company and moved it to Horsens in Jutland. In Hørdum's hands, the company changed its strategy from previously working with accessories in a wide range of materials to focusing exclusively on leather accessories. In 2016, the company launched its first leatherwear collection. The company employs 17 people at the offices in Horsens, as well as several agents abroad and a team of designers in India. The company's products are sold in 12 European countries. In Denmark, the brand is represented in 320 shops. DEPECHE. is expecting a 25 to 30 per cent increase in turnover as well as at least doubling its profits from last year. The collections are made up of 50 per cent 'must-haves', 40 per cent 'high fashion', and ten per cent 'profile' items. Web: depeche.eu Instagram: @depecheeu Facebook: DEPECHE
Subscribe to Our Newsletter
Receive our monthly newsletter by email