Donda: Simple and seasonal food for all senses – with a touch of Latin America
By Camilla Pedersen | Photos: Donda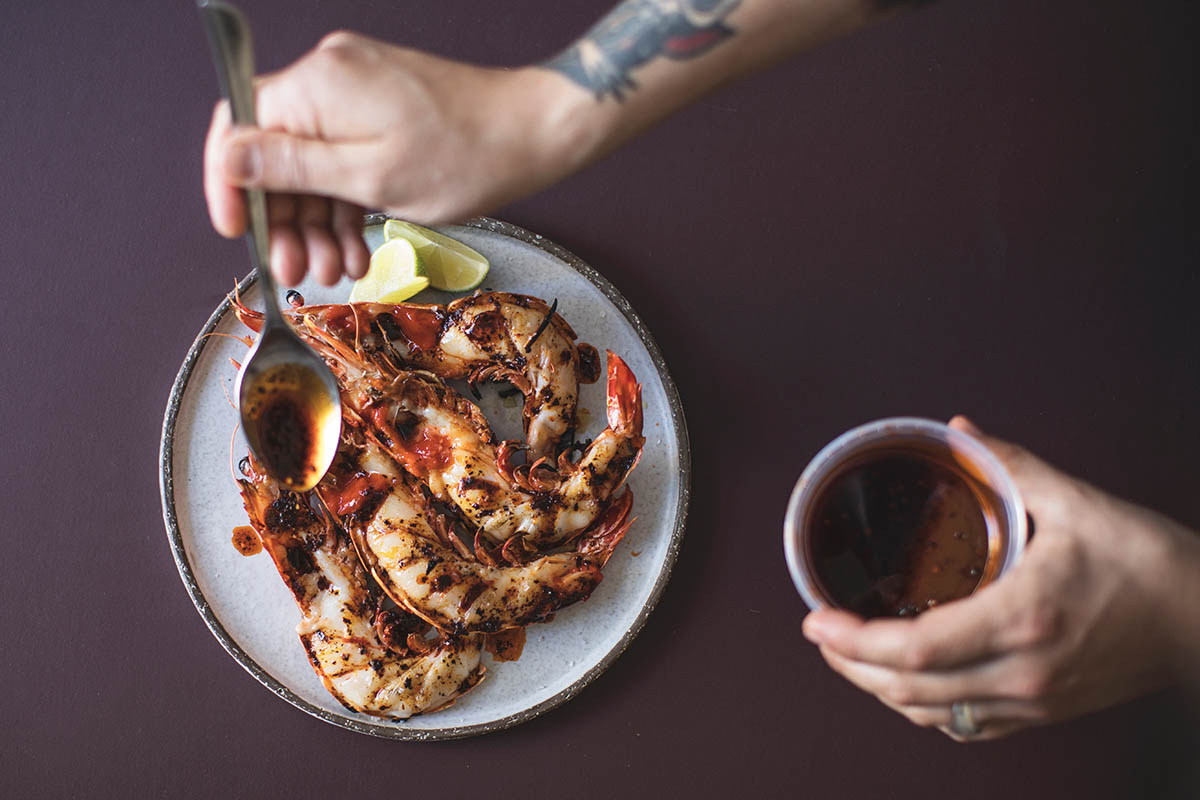 T he concept is simple: Donda eatery and bar serves lunch dishes with a Latin American twist in a café-style setting in the daytime, before it transforms into a fish bar serving up fresh fish, seafood and vegetables prepared over charcoal in the evening – all served family-style, for sharing. While Donda is located in Copenhagen's charming Christianshavn with views over the canal, the eatery is inspired by very different waters.
"The idea started to take shape when I travelled around Asia and Latin America a few years back. Along the Latin American coastline, I would see locals return to land in their little boats, starting a fire on the beach to cook their freshly caught fish. And time and time again I saw how modest beach restaurants served up simple, but mouth-watering food experiences made of very little," recalls Qasim Khan, co-owner of and head chef at Donda.
The direction of Donda has in many ways been shaped by this simplicity, freshness and back-to-basics approach to cooking. "You can find plenty of Mexican and Brazilian restaurants in Copenhagen, but ever since I had a taste of the real Latin America, I've been wanting to offer people a similar experience."
Exactly that is what the set menu is designed to do. Revolving around fresh fish, seafood and vegetables grilled over charcoal – just like in Latin America – the set evening menu, which consists of eight dishes, takes Donda's dinner guests on an exotic journey that introduces them to new flavours and fragrances. Gambas grilled over charcoal and served with arbol and garlic emulsion alongside fennel crudités are always a hit. Or how about a grilled redfish tikin-xic – with a delicious smoked taste and slightly burned skin from the charcoal – served with xni-pec, salsa roja, refried beans, rice, coriander, lime and hand-pressed flour tortillas with plenty of butter?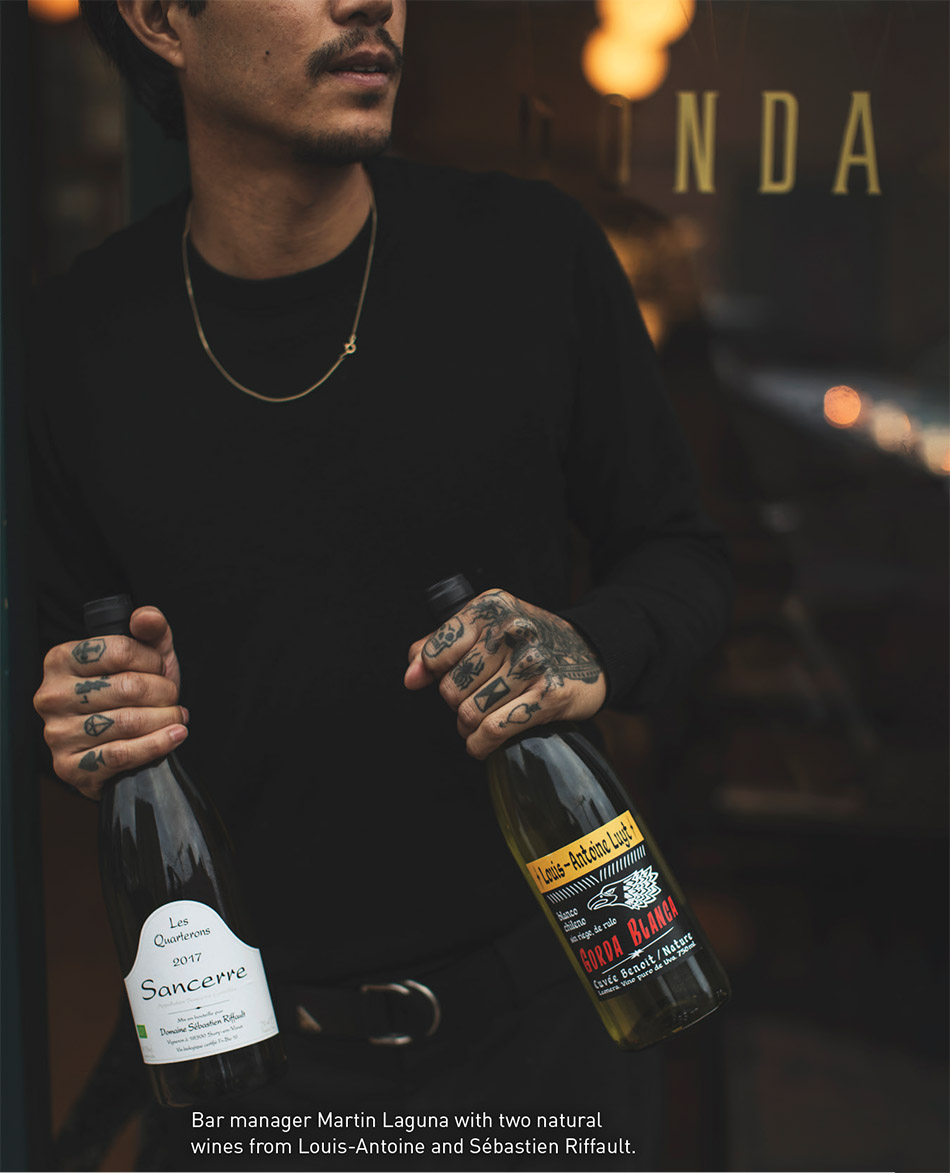 Shaped by the seasons
Donda served up its first meals and Latin American vibes in August 2019, and while the eatery and bar initially intended to take evening bookings only, it recently also opened up for lunch, due to popular demand – with a selection of six lunch dishes to choose from. "Having only a few dishes on the menu means that we know exactly how much produce to buy and prepare, so we can avoid food waste entirely," says Khan – and this is something that is very important to him, having witnessed how huge amounts of food go to waste in the industry. "It also means that we can offer our guests a menu at a lower price."
Donda's conscious effort to do good also sparks creativity. "Some leftover blue corn can easily turn into a delicious blue corn syrup that can prove to be that magic ingredient in a cocktail – a Latin American-style cocktail, of course," he smiles. "We are always testing and creating new ideas and recipes. Not only because of the varying supply of fresh and seasonal produce, but also because it's important that we constantly develop, and push our own boundaries."
And it is exactly this focus on produce that is fresh, seasonal and as local as possible that shapes the dishes on the menu. "We work closely with local suppliers who always offer their expertise and advice so that we can tailor the menu around which fish and vegetables are available and in season," explains Khan.
The drinks menu is put together with equal care, also with a varying offer. "Especially our natural wines, sourced from Latin America, are only available in small batches," Khan continues. In addition to the wine selection, guests can complement their feast with Latin American cocktails or a speciality beer – and there is a wine menu, of course, to complete the experience of the eight courses, each wine carefully complementing each dish.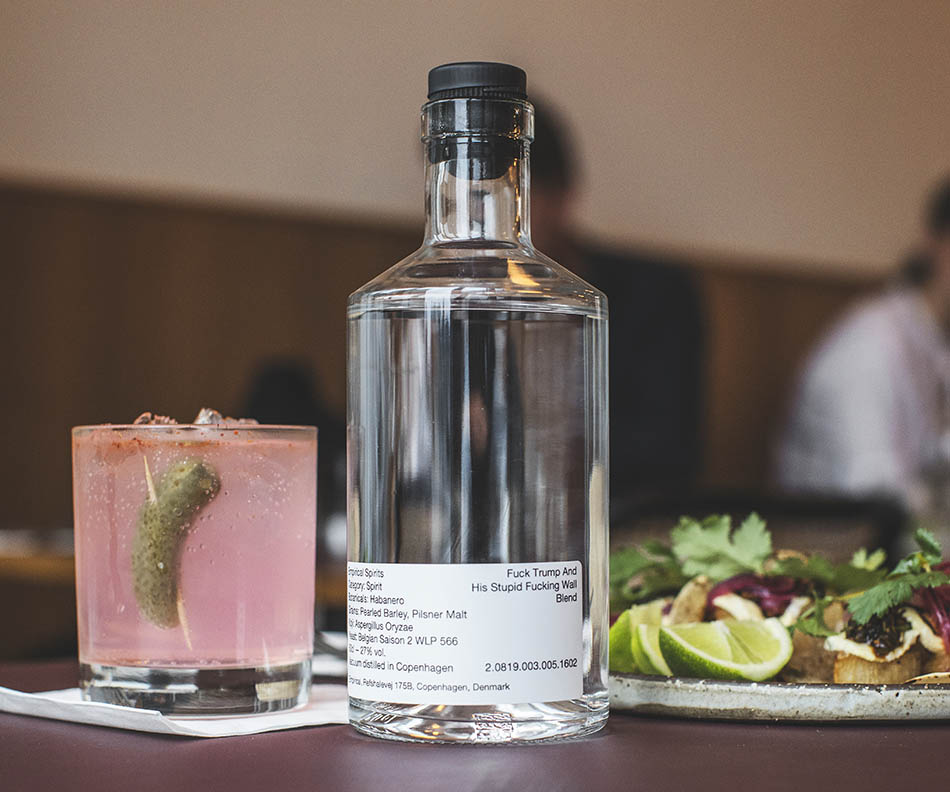 Food for all senses
Many things are taken into consideration when Khan creates new dishes, also the experience of eating the food. "Our food is for sharing, proper 'home style', so our guests get a plate and then they help themselves from the food that is put in the middle of the table – just like they do in Latin America. Our food is 'finger food', in the sense that it's totally okay to get your hands greasy – in fact, that's on my mind a lot when I work on new dishes for the menu, creating dishes that encourage our guests to eat with their hands. It's part of the experience," he says.
So too are the surroundings, and just like the food, every single detail in the modern, sleek and welcoming restaurant is carefully thought-through. "We had our ceramics made in colours that match the palette of the town houses here in Christianshavn: the wooden oak panels are a tribute to the pub that used to be here; the pictures on the wall are taken by a photographer friend – and then of course we added Latin American vibes from palm trees and other exotic touches," says Khan, describing vibes that make the mind wander to destinations that are more exotic than Copenhagen – at least for the duration of a lovely Latin American meal.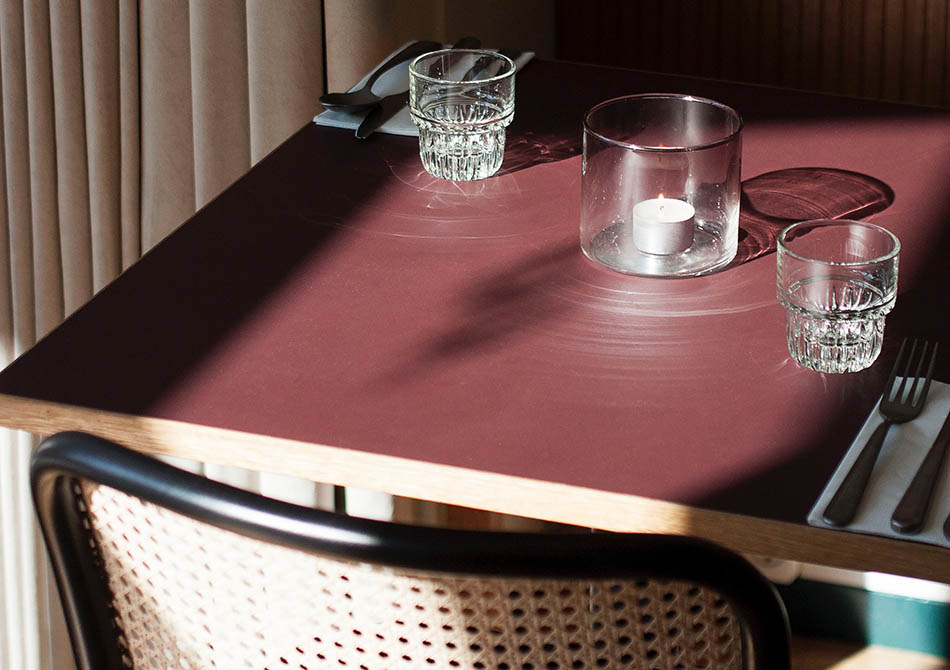 Qasim Khan and Kasper Enø Lander opened Donda in August 2019. The eatery seats 28 guest plus six people at the bar. www.donda.dk Phone: +45 4074 1401 Facebook: dondacph Instagram: @dondacph
Subscribe to Our Newsletter
Receive our monthly newsletter by email