Dyrbar: Meat: quality over quantity
Text: Josefine Older Steffensen | Photos : Dyrbar
Denmark has long been famed for its pigs and production of pork. In September this year, Europe's largest pork producer, Danish Crown, launched Dyrbar, a platform where people can buy the highest-quality Danish pork, veal and beef with the best taste.
"For the past 20 years, we have worked with some of Denmark's top restaurants and provided them with the best meat. We wanted to do the same for consumers, especially as people are becoming more interested in eating less meat, but of higher quality. Dyrbar is a platform where you can buy meat, but also learn the best way to prepare it," explains Dorte Ruby, CEO of Dyrbar.
All the meat sold through Dyrbar is raised and butchered in Denmark. Traditional cuts, such as pork chops, receive a twist from being matured for two to three weeks, while more experimental and new cuts, like 'Slipset', are wonderful rare. "We've found that people are appreciative of gaining more knowledge about how to make the most of something like a pork chop, a meat that is often overcooked," says Ruby.
Easy and flavourful
"There's a discussion of either/or at the moment, where you have to choose between eating meat or not. What we're trying to say is that, actually, you can continue to eat meat and gain as much from it by having less of something that tastes of more," explains Ruby.
The meat is delivered directly to your door and is vacuum packed, making it easy and convenient to freeze. Taste is of the utmost importance to Dyrbar, and they are currently hiring a team of tasters who will help them to continue to find the most flavourful meat.
"Much of what we also have to learn is how best to cook, prepare and take care of the meat, something we've also invested a lot of time in understanding and sharing through our website. It will hopefully inspire people to eat in a new way and treat themselves to a flavour explosion the next time they eat meat," concludes Ruby.
Top tips
-Take the meat out of the fridge at least 30 minutes before cooking. Sprinkle salt on it ten minutes before cooking.
— Start by cooking the meat at a very high temperature to give it a crust and produce the Maillard effect, without overcooking the meat.
— Experiment with cooking the meat for a shorter period – it will create new flavours.
— Give the meat a hug with the perfect sauce. It's the sauce that ties the whole dish together.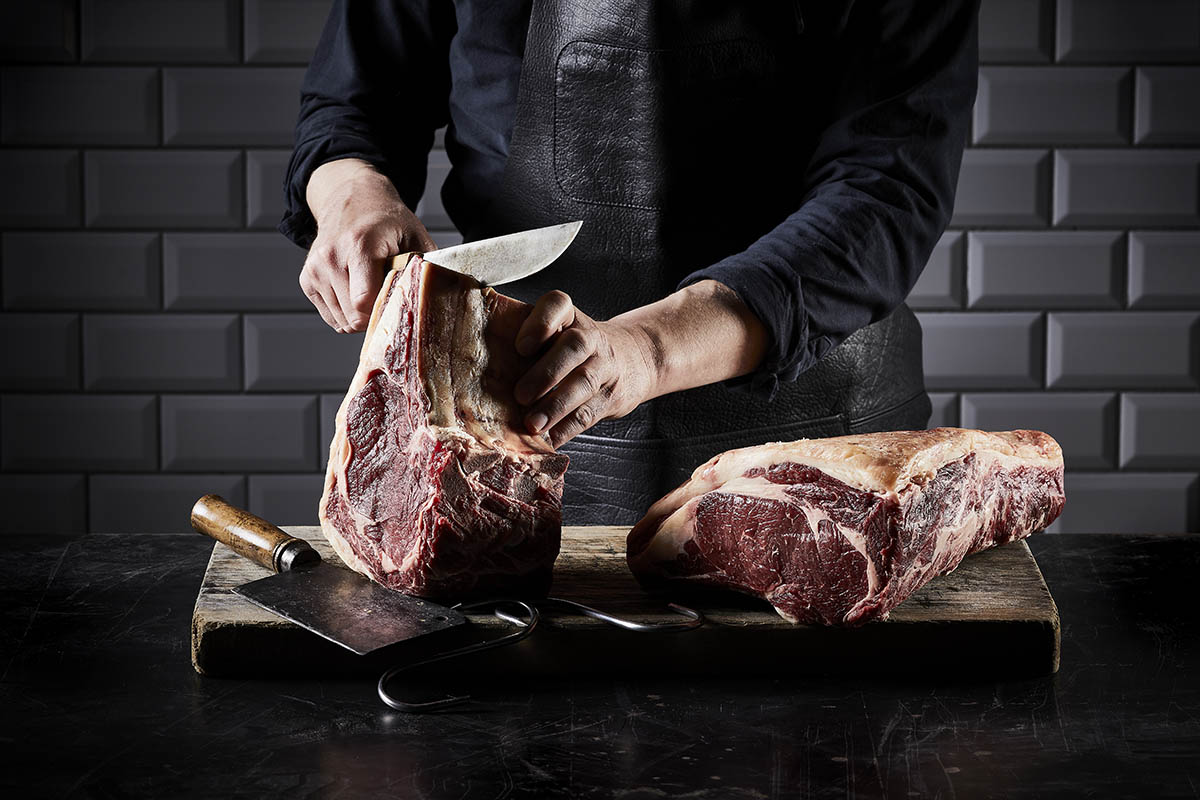 Web: www.dyrbar.dk Facebook: dyrbar.dk
Subscribe to Our Newsletter
Receive our monthly newsletter by email