egðastrek: A handy corner shop
By Eva-Kristin U. Pedersen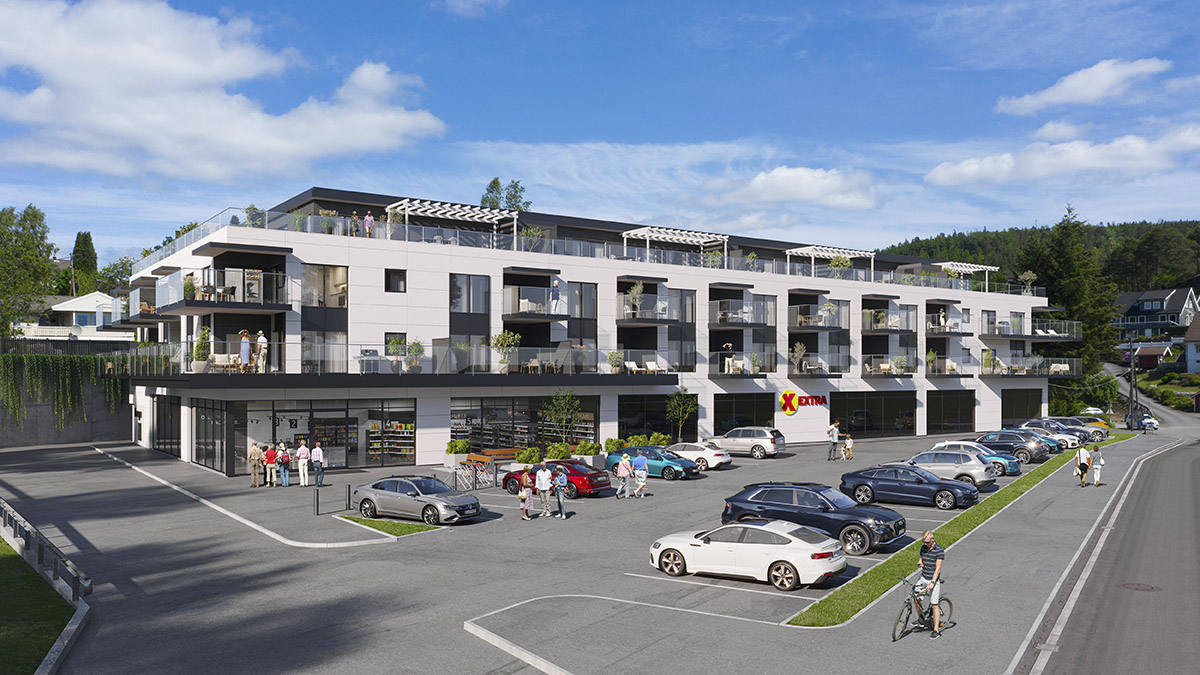 If you inherit an old building or a piece of land, once the takeover is complete, you may wonder what to do next. How do you go about planning the property, taking into account the legal regulations that apply as well as aesthetic and practical considerations? The tasks can be quite overwhelming, so it's good to know who to turn to.
"One of our founders used to say that we are supposed to be the shop on the corner where everyone can come and get help. We are here to guide the client through the entire process related to the planning of property and constructing the actual buildings," Marvin Birkeland stresses.
Birkeland is the managing director at egðastrek, formerly known as Kristiansen & Selmer-Olsen AS, a company specialised in architecture, planning and development of terrain.
With its 11 employees, egðastrek is a small company but the size makes it easy for the client to relate to.
Where to start?
Birkeland explains that egðastrek receives several phone calls from people who have a property that they'd like to develop without knowing where to start.
"We invite them to an informal meeting, at no cost to the client, during which we talk about the possibilities that property offers. Before the meeting, we try to gather as much information as possible about the property in question so that we know what the possibilities, but also the limitations, are," Birkeland explains.
The company changed its name this year to better reflect what they do but also where they belong – an "egd" is a person from "Agder", a region which comprises the southernmost coastland and its hinterland.
With offices in Egersund, Flekkefjord and Lyngdal, egðastrek works mainly in the southwestern corner of Norway, although Birkeland stresses that the company is involved in projects across the country.
Good cooperation
As is typical of companies and people from this particular part of Norway, egðastrek does not normally draw much attention to itself. Instead, although they are effectively pillars of the local economy, employees just go about their jobs.
"We have very good cooperation with several local entrepreneurs," Birkeland says.
The managing director explains that egðastrek in general splits its work between some 40 per cent commercial edifice, 40 per cent private housing and 20 per cent planning of terrain and property," Birkeland comments, adding that the company also takes on public construction tasks, though that has diminished in recent years.
When it comes to commercial buildings, egðastrek boasts many well-known customers, including Biltema, for whom they are building shops throughout Norway, as well as the Coop grocery stores in southwestern Norway.
As a company, egðastrek does not promote any particular architectural style rather employees focus on being available for people and businesses who want or need to embark on a construction project in the local community.
Rebuilding and restructuring
While new constructions are still the bulk of what egðastrek does, Birkeland says that there is much more focus now, compared to just a few years ago, on the need to rebuild and restructure old buildings for new purposes.
That's something staff at egðastrek has a long history of doing; already in 1999, the company was awarded the Egersund kommunes "Arkitekturvernpris", a prize for architectural preservation, for the local newspaper Dalande Tidende's office in Egersund. The prize was awarded for the combination of old and new buildings into a modern structure.
More recently, egðastrek was responsible for the rebuilding of Flekkefjord Sparebank in Mandal, for which their architects designed a new building which is similar but not identical to the original building.
"People are increasingly aware of the need to reuse the buildings we have, as well as on the sustainability of the entire building process. Those are competencies that we have and that we are working to expand," Birkeland underlines.
He adds that the so-called "blue-green solutions", in which water is used as a resource in the preservation of green areas, are also on the rise.
How ever you want to do it, if you have a property you'd like to develop or an old house you wish to rebuild, you may want to call egðastrek.
Web: www.egdastrek.no
Subscribe to Our Newsletter
Receive our monthly newsletter by email