Erikstorp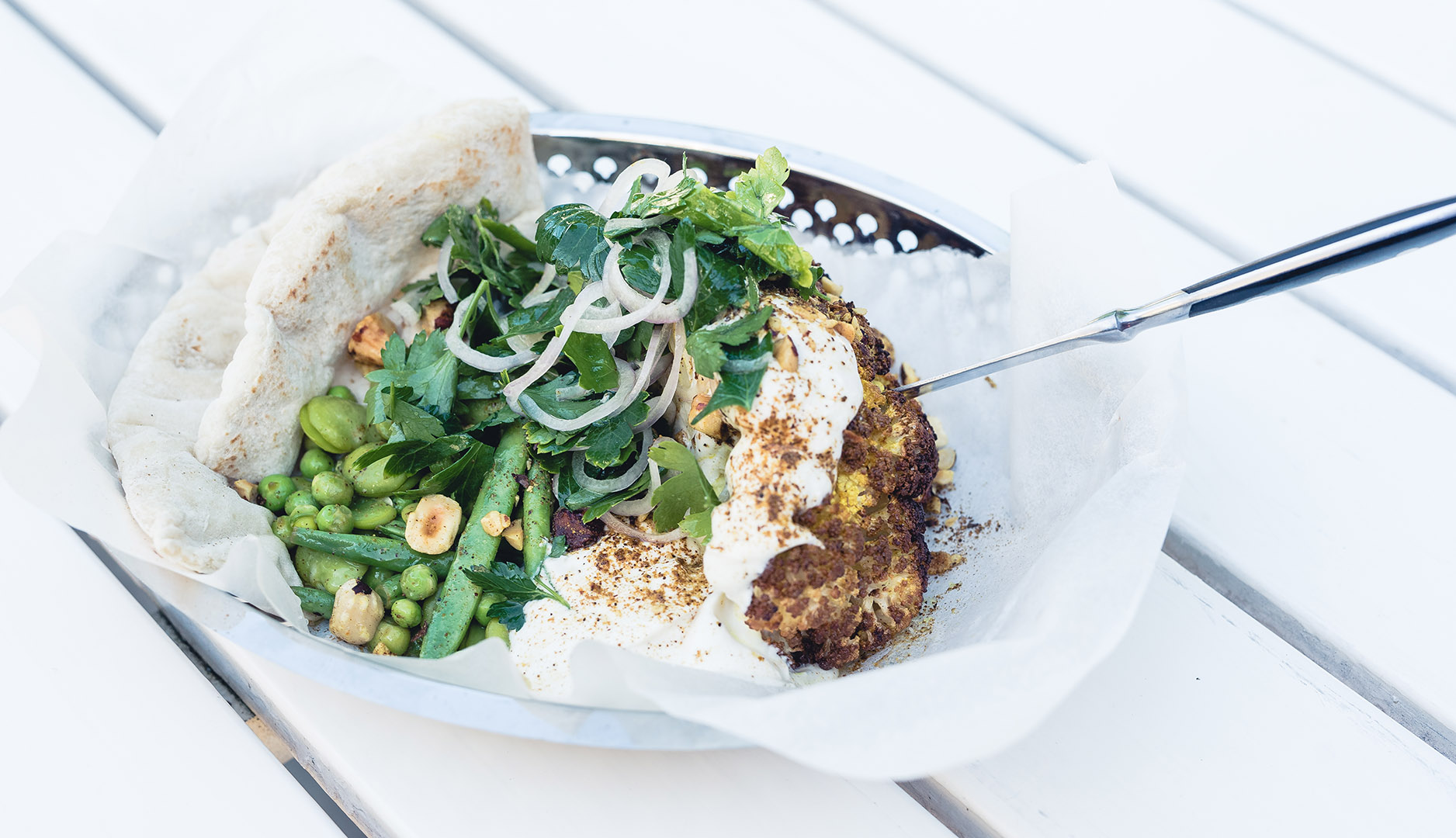 A taste of Sweden's south-west
TEXT: EMMA RÖDIN | PHOTOS: ERIKSTORP
At Erikstorp, influences from southern Europe are coupled with local ingredients from the county of Skåne. The restaurant is a food haven that has pinned the coastal city of Landskrona to Sweden's gastronomical map. Creativity, craftmanship and a relaxed atmosphere make this restaurant well worth a visit.
Run by Ludvig Odeholm and Dion Liljegren, Erikstorp has successfully established itself as a go-to destination for anyone seeking a solid food experience. Built on the pillars of knowledge and responsibility, Erikstorp only partners up with producers who meet its strict requirements of animal welfare and climate impact, and, of course, quality and taste. "As a guest, you should know that everything served here is well thought-out, from soil to plate," says head chef Odeholm.
It is truly the choice of produce that sets Erikstorp apart from competitors. Odeholm explains: "Skåne has a lot to offer, from top-quality vegetables and wild herbs to fish from the local fishermen in Borstahusen. All this lets us do what we love with a clean conscience." The duo also emphasises how restricting their produce has a positive impact on creativity, and confirming this strong commitment to honest, good food is the establishment's KRAV certification, Sweden's top endorsement for environmentally-friendly food.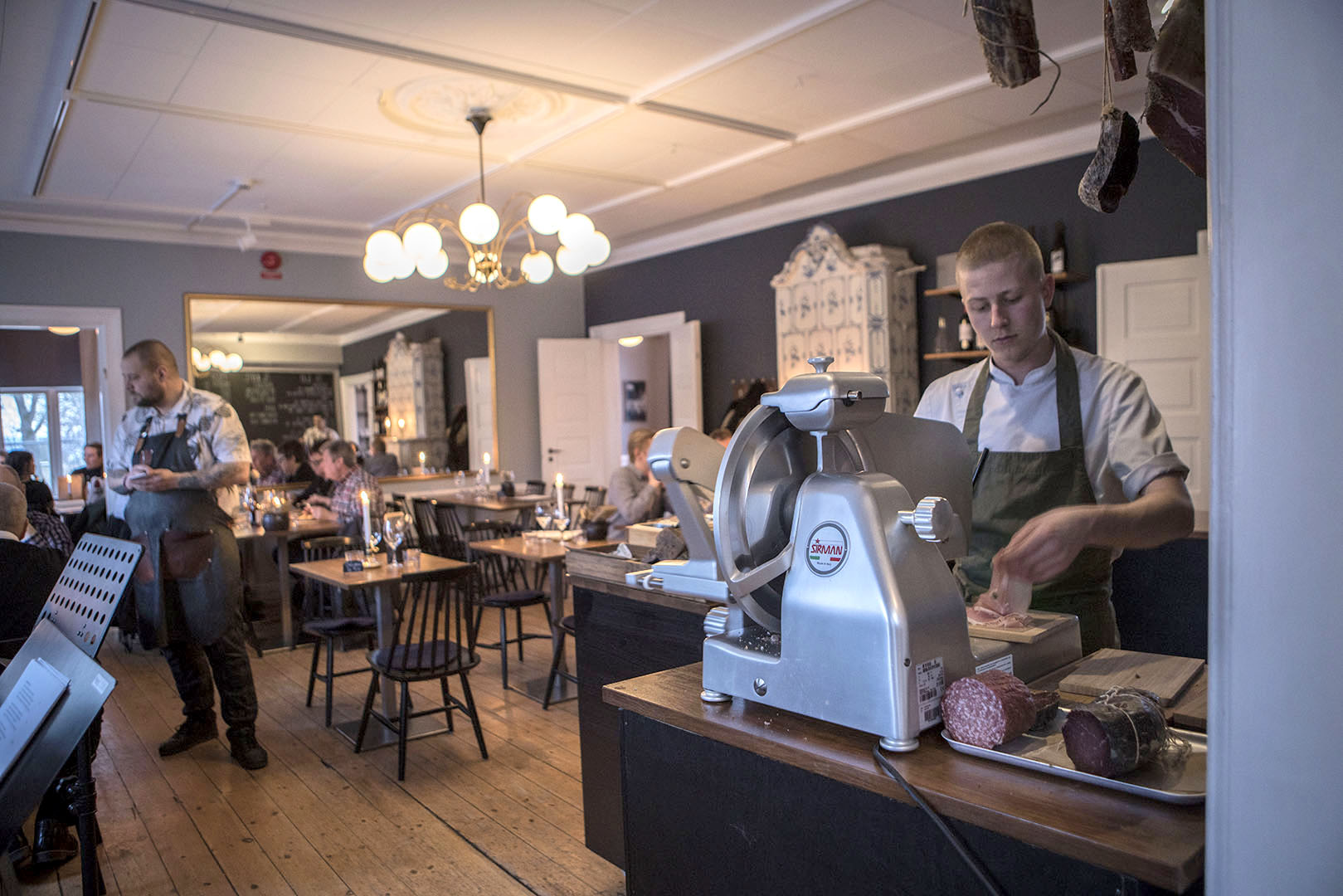 Seasonal produce and flavours make up the vibrant dishes at Erikstorp.
Offering breakfast, lunch, brunch and dinner, as well as hosting conferences and events, the small team of seven at Erikstorp is no doubt staying busy. "I believe we are somewhat unique in the way we work. Our team might be small, but everyone gives 100 per cent, and we're all passionate about the business. It just works," says Liljegren, who manages the restaurant at Erikstorp.
A great building block of Erikstorp is Matakademin ('the food academy'), which comprises everything done outside of everyday engagements. Among other things, Matakademin tests new recipes, invites inspiring guest chefs, matches wines with food, and hosts cooking classes for kids. The latter has proved highly successful: by cooking a three-course meal for friends and family, kids are encouraged to explore flavours and learn about the compositions of food.
Odeholm and Liljegren describe themselves as never fully satisfied, always working to improve. "We see it in two ways: yes, it's hard work, but because the restaurant industry is constantly changing, you have to push yourself to keep up. It's always worth it," concludes Liljegren.
Instagram: @erikstorpkungsgard
Subscribe to Our Newsletter
Receive our monthly newsletter by email