'Me time' at Essens Dagspa in Tromsø
Text: Bianca Wessel | Photos: Essens Dagspa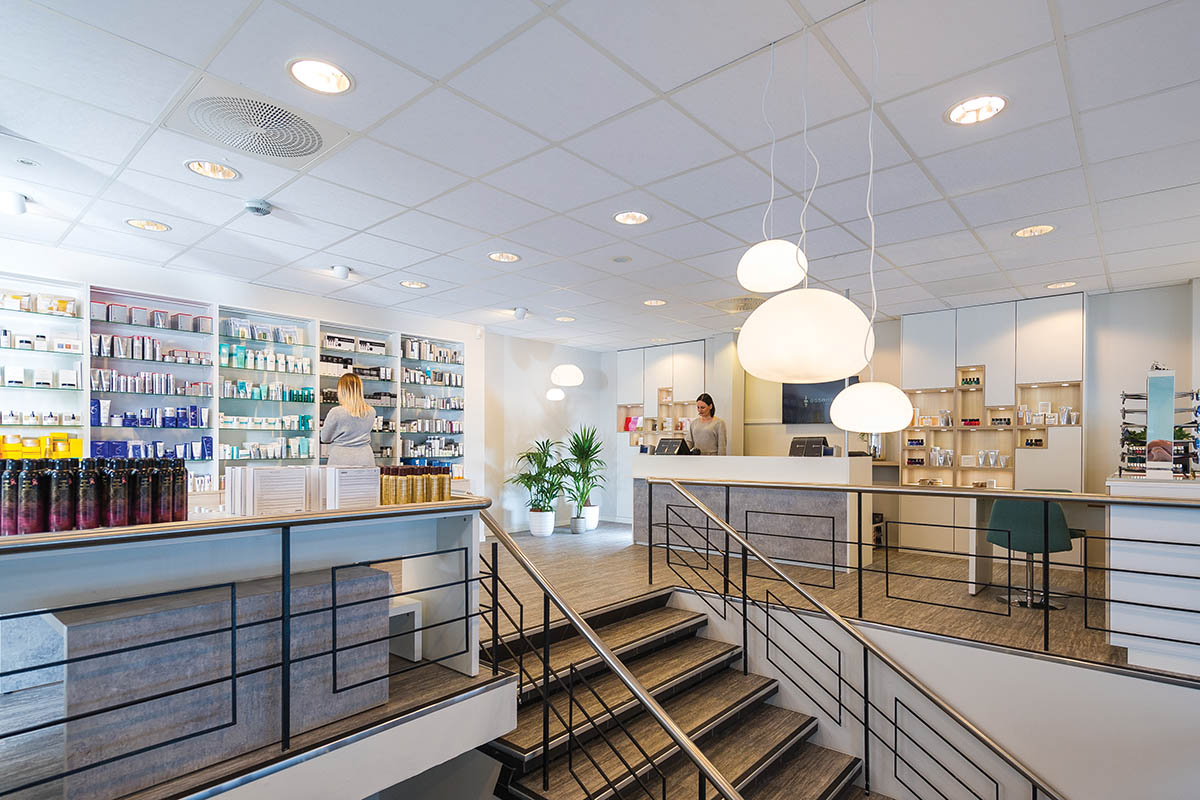 Escape for wellness and beauty at Essens day spa and boutique, your one-stop-shop for relaxation and retail therapy, situated in the heart of Tromsø.
Whether you are looking to update your essential skincare product range, in need of a quick pick-me-up, or looking for more in-depth treatments, a fresh face and a relaxed body await you at Essens Dagspa.
Tromsø is also known as 'the Paris of the North', with its sophisticated and stylish people. And indeed, the city located above the Arctic Circle and its longstanding spa and beauty clinic offer expert help for a natural, beautiful appearance. This year, Essens celebrates 43 years of beauty and skincare.
Set over two floors, the day spa has a bright and inviting retail space, a dedicated area for complete tranquility, and a calming area for your spa treatments. As you leave the busy shopping street and step into Essens, you'll find yourself surrounded by the best-quality brands available on the market, recommended to you especially by a highly qualified and knowledgeable team of make-up artists and skin experts.
Need to get party-ready? Treat yourself to flawless make-up, hair styling and a manicure. For this, advance booking is required. For a more long-lasting effect, you might want to dive into the spa's full range of invigorating beauty treatments.
The team at Essens Dagspa are truly experts in their field, offering the latest in medical and aesthetic skincare. If you want to improve your appearance, a non-surgical facelift could lift and rejuvenate the face by restoring volume with dermal fillers, relaxing wrinkles with botulinum toxin injections, and improving the appearance of the skin with medical needling, laser, IPL or chemical peels.
The highly experienced practitioners at Essens Dagspa can truly transform a face that has experienced the effects of ageing. Combining the best, most luxurious, warming body treatments and great-quality massages with finishing touches such as manicures, pedicures, waxes, lashes and brows, Essens invites you to make some time for yourself.
Visit Essens Dagspa in Tromsø for knowledgeable advice and recommendations, pampering treatments, and to browse the large range of the latest skin and beauty products. The Essens Dagspa is open Monday to Saturday. Shop the range of skin and beauty products online, at Essens Beauty.
Web: www.essensdagspa.no and www.essensbeauty.no Facebook: essensdagspa Instagram: @essensbeauty
Subscribe to Our Newsletter
Receive our monthly newsletter by email