Experimentarium: A world of play and science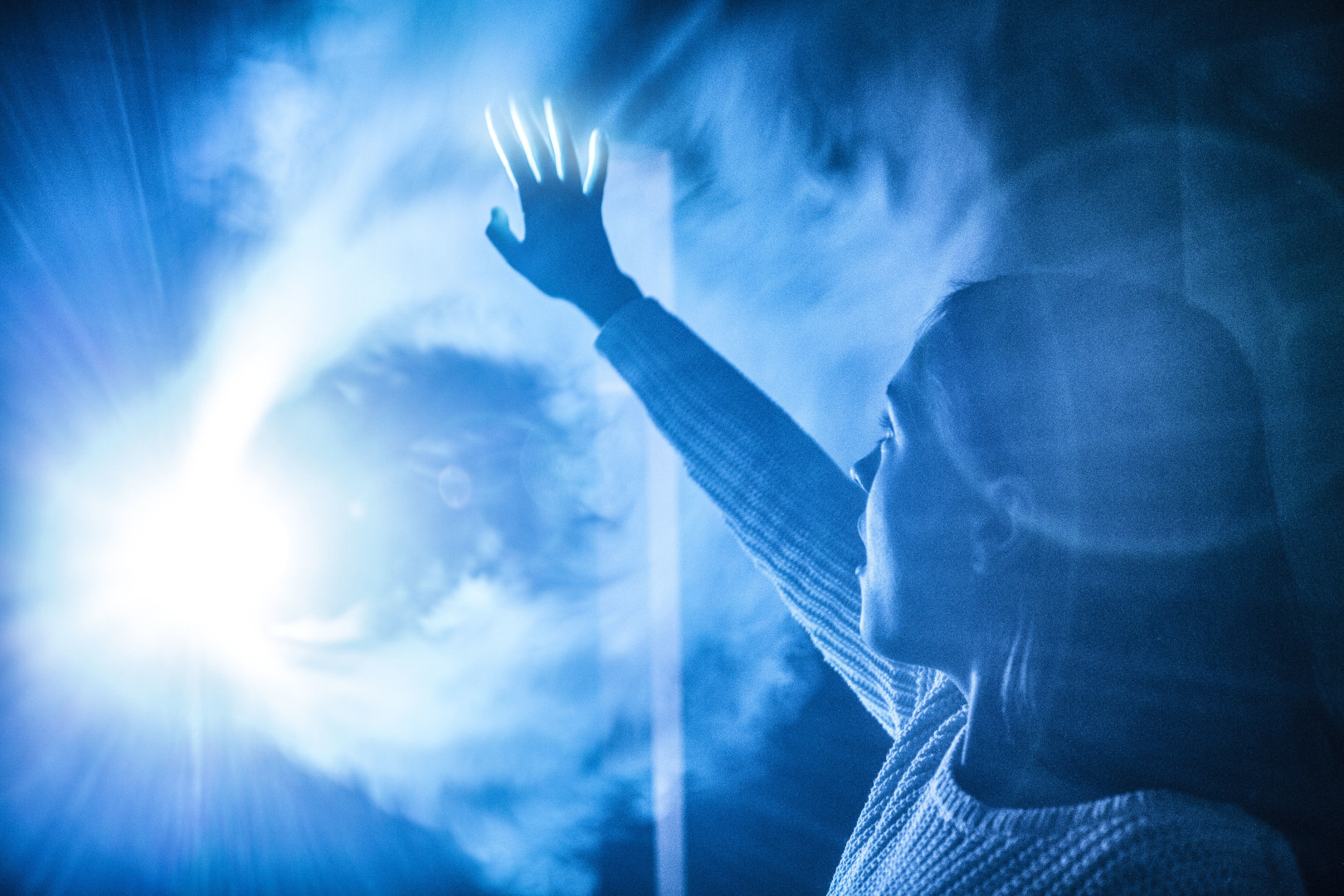 Dedicated to science and curiosity, the recently reopened Experimentarium, north of Copenhagen, interactively explores everything from soap bubbles to laser harps. Even the youngest family members can take part in activities allowing children as young as one to explore science through play.
Reopened in January 2017, the new Experimentarium has quickly proved a massive hit with families from all over the world. Highly intuitive, the science centre's 18 interactive exhibitions ensure an experience that all of the family can and will take part in, regardless of age and nationality. "It doesn't matter if you come from China, Denmark or Finland – you will get the same great experience, because everything here is hands-on and very intuitive. We get a lot of international visitors, and they evidently have a splendid time here," says Kim Gladstone Herlev, CEO at Experimentarium. "It's very much a family day. You don't see anyone walking around with his or her mobile phone; everyone gets involved. Of course, we have a lot of children, including school groups, but the parents and grandparents tend to get really into the activities too."
Among the 18 new exhibitions are an enormous interactive rooftop terrace and an interactive film theatre. The centre's three floors of experiences also comprise Miniverset, a new segment for children from one to five years old.

LEFT: INTERACTIVE ROOFTOP, RIGHT: MINIVERSET, PHOTOS © ANDERS BRUUN
Let the curiosity unfold
Designed by the renowned Danish architecture firm CEBRA, the new Experimentarium lets visitors explore a range of subjects, such as the human body, the science of soap bubbles, and the logistics of world trade exemplified by the world's largest interactive ball track. "The new Experimentarium offers hours of phenomenal experiences. But Experimentarium can also be summed up in that single moment when the spark of curiosity ignites, and you suddenly see the world in a new way," says Herlev.
One of the most popular new attractions at the science centre is the interactive film theatre. It has no soft seats or popcorn, but instead engages all viewers to take part and jump, skip, dance and shout their way through a 13-minute-long animated film.
At the top of the building, visitors will find the new rooftop terrace, offering a range of fun and interactive experiences under an open sky, making Experimentarium a good choice in any weather. "There is so much to do here! When our guests come in, we often see the parents start to plan and design the visit, but the kids just run straight into it and get started," says Herlev.
Science through play
Part of the new Experimentarium is also Miniverset, a 10,700-square-foot exhibition where children aged one to five years can learn about science through play. "Miniverset is a fun, inspiring and safe environment that nurtures children's basic understanding of science, while they are busy having the time of their lives," says Herlev.
In some parts of Miniverset, science is tied to classic children's games, while in other parts, the children play while experiencing natural phenomena such as wind, light and reflections. The space is divided into seven areas, which include interactive experiences such as The Farm, The Hospital, and The Shadow Forest.
"The interesting thing is that we tend to think that science is something very complicated and dry, but that's not the way children see it at all. They experience the world through play, and thanks to the brain they are born with, they will naturally start exploring and trying to get to the cause of effects," says Herlev and rounds off: "Children are natural-born scientists. Every day, they discover new things and learn about the world through play."

THE BEACH, PHOTO © HENRIK HELSGAUN
Facts:
Experimentarium is located in Hellerup, seven kilometres north-west of Copenhagen.
The new Experimentarium has a total floor area of 26,850 square metres (the building covering 25,000 square metres and the rooftop terrace 1,850 square metres).
The exhibition area has more than doubled in size compared to the first Experimentarium, built in 1991, to today's 10,000 square metres.
9.2 million visitors have visited Experimentarium since 1991.
The rooftop is open when the weather permits, until 22 October 2018.
TEXT: SIGNE HANSEN | TOP-IMAGES © DAVID TROOD
Subscribe to Our Newsletter
Receive our monthly newsletter by email