Fat Lizard
Lively restaurant with international feel and food

TEXT: MARI KOSKINEN | PHOTOS: RESTAURANT FAT LIZARD
The history of the restaurant Fat Lizard is still short, but it has already proven to be a success. Located in a lively district in Espoo, Finland, it is easily reached by the underground and delights its guests with a large variety of locally brewed beer on draught, a delicious menu, and excellent service.
The story of the restaurant starts with the local craft beer company, Fat Lizard Brewing Company, which opened a few years ago. A new team of experienced professionals was gathered, and a privately-owned restaurant carrying the same name was opened in January last year. "The space where we built the restaurant was previously part of Aalto University's technical site, so we were able to build the restaurant from scratch," explains Tiina Karling, co-owner and general manager of the restaurant.
The restaurant Fat Lizard is situated in the lively business and campus district Otaniemi, Espoo. It is easily reached also from Helsinki by underground; the closest stop, Aalto University, is located just 50 metres away from the restaurant. There is also plenty of parking for those arriving by car. The international, welcoming atmosphere continues indoors also, where ten nationalities are represented in the team of 40 skilful and cheerful staff members.
The spacious restaurant has been a success right from the start. It can cater for 330 guests, and there are another 100 seats on the outdoor terrace. The restaurant is open every day, all year round, and serves food until late hours. There is also a private room for 40 guests to cater for meetings and other functions.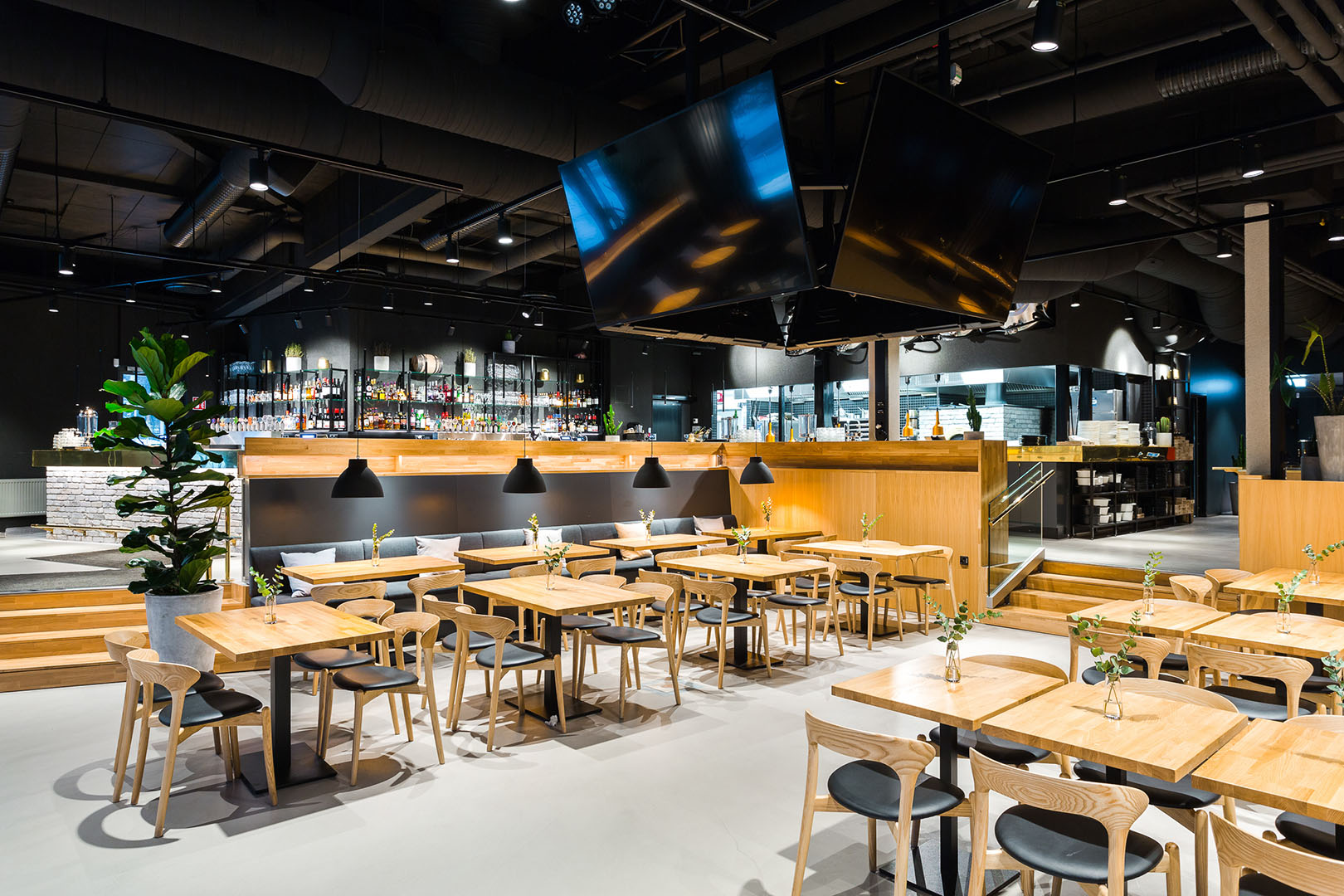 Stunning dishes and drinks
The menu created by head chef Matti Hälvä includes many delicious, international specialities from around the world. The top chefs in the kitchen create impressive, colourful dishes in generous portions that leave everyone satisfied. "We have a Koba charcoal grill and an Italian wood-fired pizza oven, so we can guarantee authentic flavours for our guests," says Karling. "We grill, fry and smoke our dishes ourselves, and use only the best and freshest seasonal ingredients in our kitchen."
The daily lunch buffet offers a good variety of dishes, including vegetarian options. The full à la carte menu – including wood-fired pizzas, tasty steaks and burgers, and delicious veggie options, combined with heavenly desserts – is also available at lunchtime for those opting for a sit-down lunch. Guests can also enjoy Fat Lizard cuisine at home, by ordering by phone and getting a take-away from the restaurant, or by using the Wolt or Foodora delivery services.
Besides the tasty food, restaurant Fat Lizard is also known for its craft beer and other drinks. The bar is the perfect place for an after-work gathering. Alongside its namesake Fat Lizard Brewing Company's beers, the restaurant serves other locally brewed beers: in total, 14 craft beer brands on tap and many more in bottles. "Our bar staff and waiters are highly qualified to assist guests in choosing the right one," promises Karling.
But it is not just about beers at restaurant Fat Lizard – they also have a superb wine list. "I recommend, for example, one of our Barolo wines to go with our steaks," says Karling. "In addition to our high-quality reds, we also have breezy and aromatic whites and delightful rosés, not to mention our elegant sparkling wines and Champagnes." And if you prefer a cocktail, aperitif or mocktail, the bartender will be extremely happy to shake up a drink of their own design.
Entertainment and events
"During the winter season, we have live music every week, and now in the summer, we celebrate the local craft beer companies with brewing festivals on 12 July and 15 August," explains Karling. The restaurant stays open until 2am at the weekends, and the pizza oven stays hot all night for those who want to enjoy a late-night bite.
The future looks bright and busy for the restaurant, and they've already made big plans. "We are opening another restaurant in Herttoniemi, Helsinki, in the spring of 2020," Karling reveals. It sounds like this top team is building yet another success story.
Facebook: ravintolafatlizard
Instagram: @ravintolafatlizard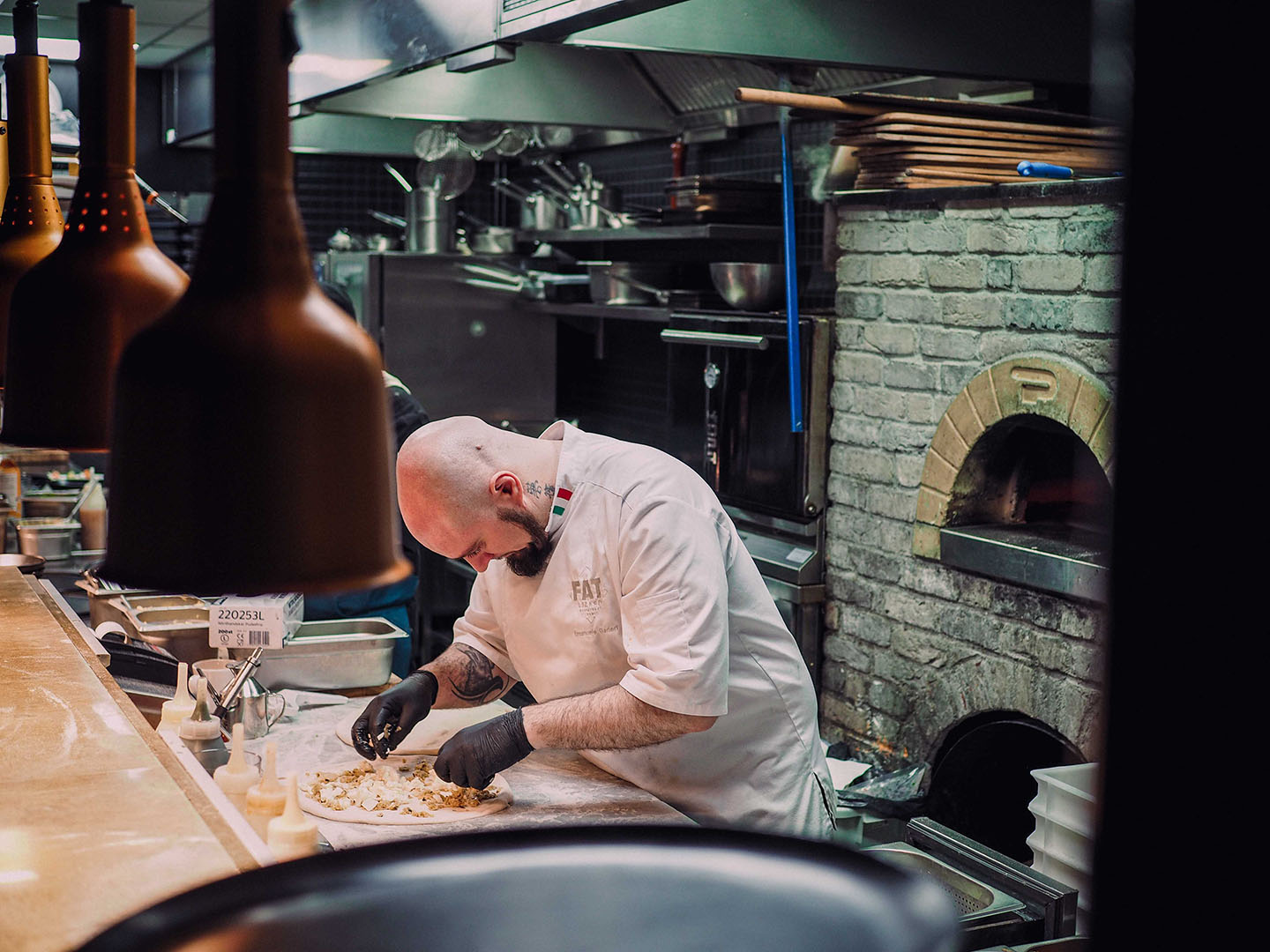 Subscribe to Our Newsletter
Receive our monthly newsletter by email