Finnish Paralympic Committee: Showcasing exceptional talent
By Ndéla Faye | Photos: Harri Kapustamäki / KIHU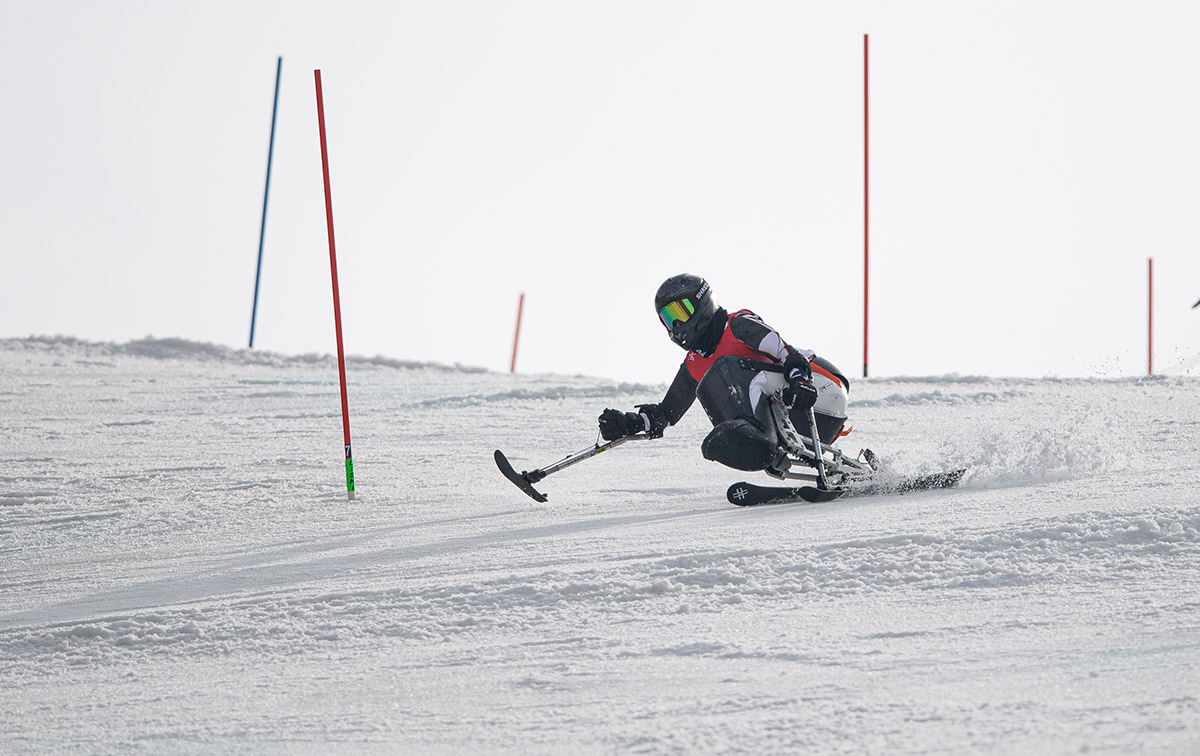 Sport has the power to bring people together. For the athletes, competing in the Paralympics is proof of their passion, hard work, commitment and sheer determination. The Finnish Paralympic Committee is on a mission to encourage more athletes to join in and see what great things they can achieve.
For many Paralympic athletes, competing – and for some, even being alive – is a big deal. This certainly is the case for Tomi Taskinen, a snowboarder who, at the age of 19, had an accident at a snowboarding competition, which almost cost him his life. The rehabilitation process was long and arduous, and it seemed unlikely he would ever walk ever again. Two years after his accident, however, he defeated the odds and returned to snowboarding – and in 2019, he started competing on Finland's national team. In 2022, Taskinen made his first appearance at the Paralympics in Beijing.
In addition to Taskinen, the Finnish Paralympic team had five other athletes competing in Beijing. "We're always encouraging new athletes to try out and join us. It's never too late to start," says Lauri Jaakkola, head of communications at the Finnish Paralympic Committee. The Committee's mission is to encourage young athletes with disabilities to test their limits in sport. "It's not just about winning medals, though. For many of our athletes, competing in the Paralympic games is about the sense of community and camaraderie. It's also a source of inspiration and strength," he adds.
The Finnish Paralympic Committee's mission is to raise awareness of the Paralympic Games, but also to spread knowledge about what hobbies are available to people with disabilities. In the Paralympics, athletes are grouped to compete against other athletes with similar disabilities in order to make the competition fairer. "Our athletes have a range of stories and starting points. We want to show those who may be thinking of joining in that becoming an athlete is an attainable dream to have. We want to showcase the exceptional talent we currently have," Jaakkola says.
The Paralympics are among the most-watched sporting events in the world. The next Summer Paralympics will be held in 2024 in Paris, and then Milan will host the Winter Games in 2026. "Sport has the power to make dreams come true. We want to invite athletes with disabilities to create memories, and to become part of a community, and to be able to inspire people across the world in the process," Jaakkola concludes.
Web: www.paralympia.fi Facebook: finnparalympic Twitter: @finnparalympic
Subscribe to Our Newsletter
Receive our monthly newsletter by email