Fish & Cow and Tango
Text: Alyssa Nilsen | Photos © Arne Bru Haug
Two worlds under one roof: step inside the universe of two of Stavanger's top restaurants
F or several years, Fish & Cow and Tango have been staples on the Stavanger restaurant scene, serving up pure and delicious food to locals and tourists alike. Now, the two restaurants have come together to offer people the two different worlds of cuisine under the very same roof.
Having previously existed in separate locations in the picturesque Norwegian coastal city of Stavanger, Fish & Cow and Tango recently opened the doors to their very own universe, merging the two restaurants into one common venue. But even though they exist in the same space under the same roof, they're still separate restaurants, allowing people to choose exactly which concept they want to experience — or to experience them both.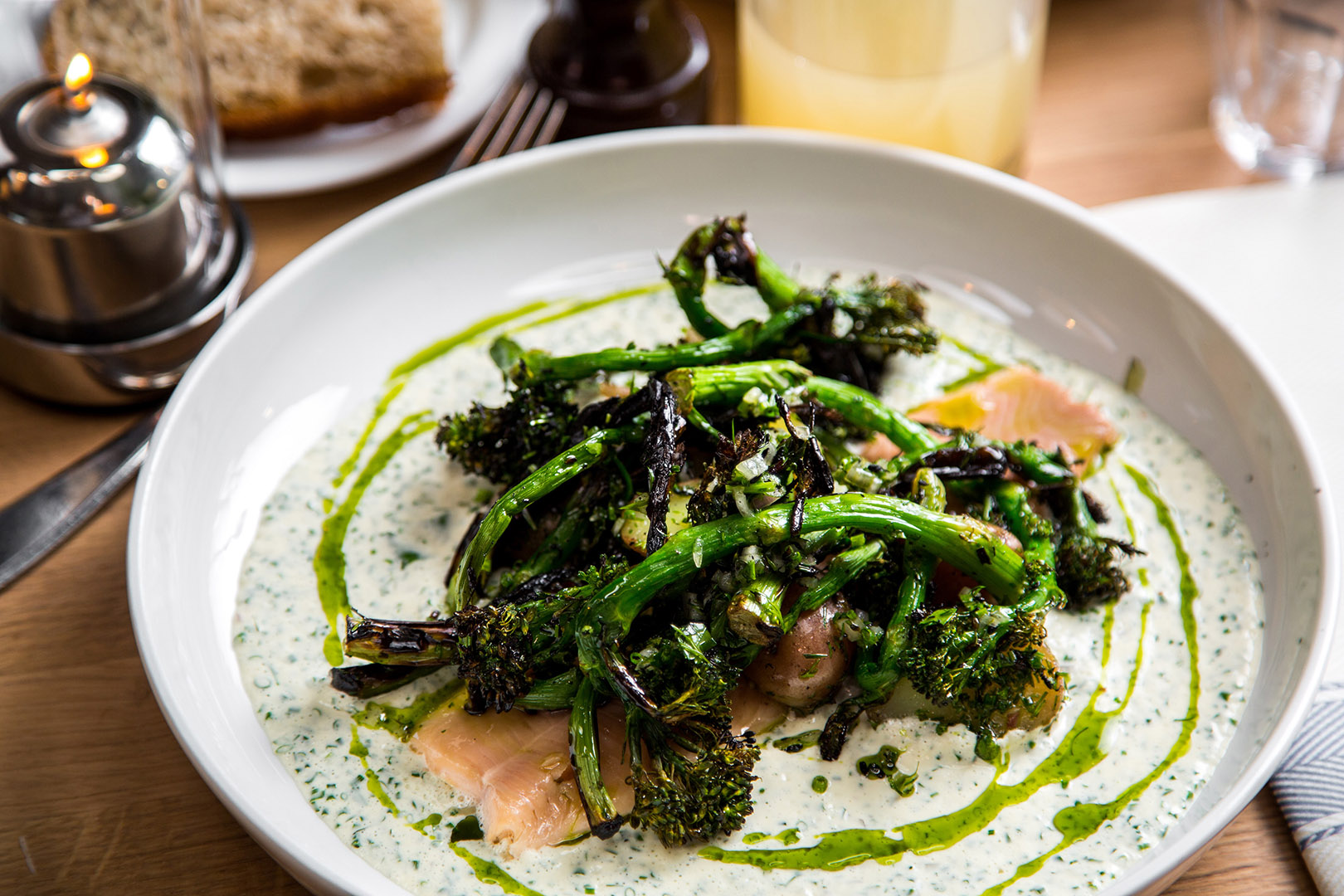 Guests are greeted at the shared entrance by a butler who will guide them to their restaurant of choice. Separated not only by physical soundproof walls and curtained windows, the two restaurants have their own distinct styles, design and vibe: one for a more low-key experience, and one for the special occasions that demand a little bit more.
Different styles and different vibes
For a modern brasserie vibe, you've got Fish & Cow with their rougher edges, honest and pure produce and ingredients, and a relaxed, down-to-earth atmosphere. It's an everyday restaurant perfect for an after-work meal, a brunch with friends on the weekends, or a place to relax after a stressful day. Honest cooking is their mantra, and you'll be able to recognise the food on your plate;a potato should look like a potato and fish should look like fish. Their cocktails are renowned and work just as well with a meal as they do as an aperitif or a relaxing after-dinner drink.
If you want to take the experience one step further and enjoy an evening of fine dining, Tango is the place for you. Located inside the original venue of Fish & Cow, Tango now has its very own space within the restaurant. With an intimate and stylish space seating 30 guests, a formal but relaxed atmosphere and some of the most comfortable restaurant chairs in the country, the seven-course menu is tailored to the seasons and the currently available produce. "This is the chef's playground," managing director Tommy OppedalRaanti says. "It is a dynamic menu that changes whenever new and exciting produce comes in, or a certain product comes into season. It can happen almost overnight."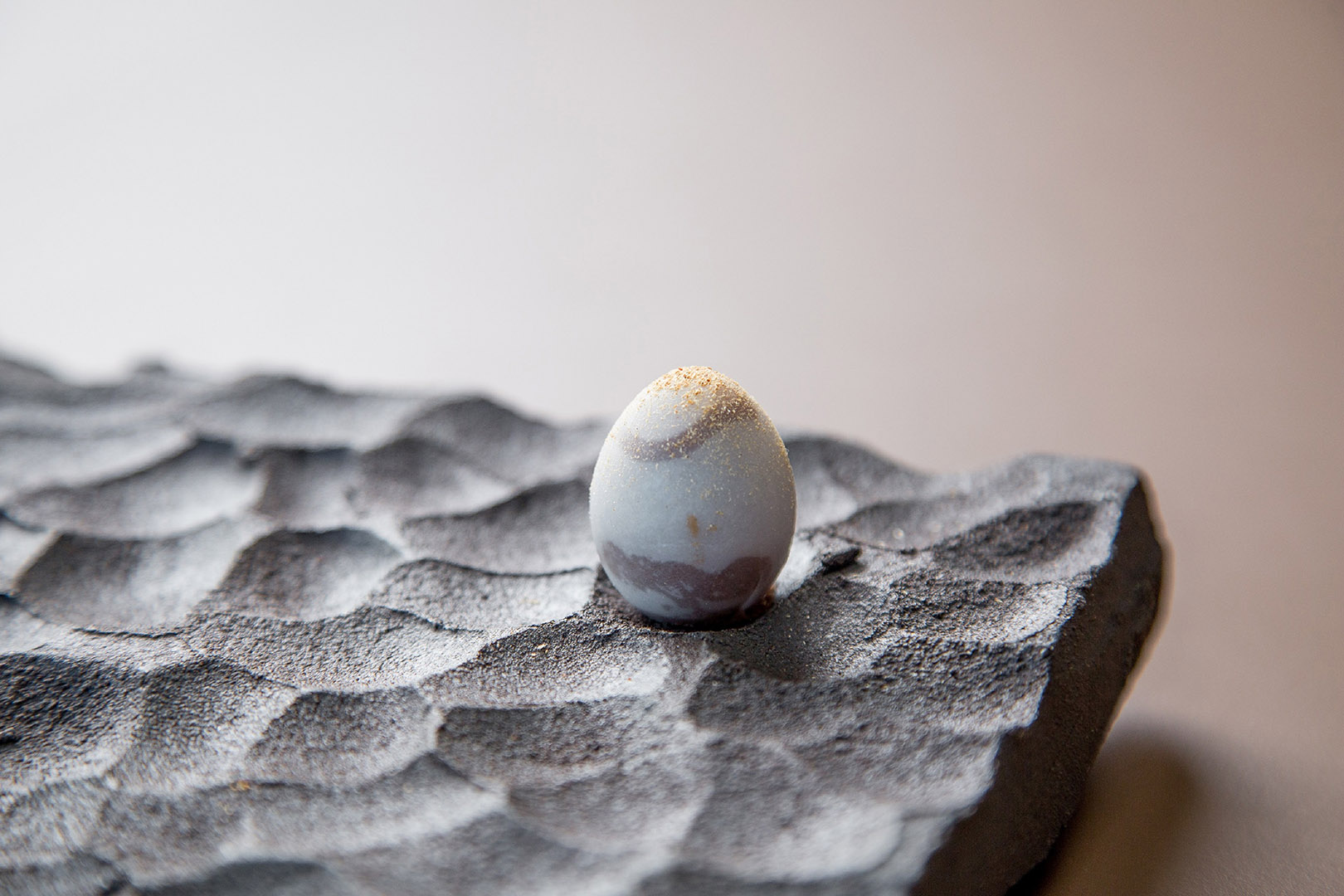 Should seven courses be too much, you also have the option of a smaller meal consisting of four courses, or a Saturday lunch menu consisting of three courses from the evening menu, plus the option to choose dessert. The meals can also be tailored to meet the requirements of food allergies or vegetarian or vegan diets.Having gained attention far beyond the local area, Tango is one of only three Stavanger restaurants recommended in the Michelin Guide.
Though their menus and concepts are vastly different and focus on completely different aspects of food, taste, experiences and expectations, both restaurants enjoy the benefits of being located in Rogaland. It is one of the warmest regions of Norway, with a climate that allows for an abundance of locally grown fruits and vegetables, wild herbs and plants, and with meats and seafood available right outside the door.
Pick and choose — or have both
If you can't decide which one to go to, you don't have to choose just one. Why not turn it into a full-day experience? Whether you're a local or a tourist, set aside a day for a gastronomical experience where you start early with lunch at Fish & Cow, move over to Tango for dinner, and end the evening at the bar with a few cocktails and a meat or cheese platter. From 11am until 2am the Fish & Cow and Tango universe is there for you to explore and experience, to relax, to enjoy, and to dive into everything they've got to offer.
The restaurants are immensely popular and booking a table in advance is highly recommended, particularly for Tango, with its intimate space.
Find Fish & Cow online: Web: tango-bk.no Facebook: restaurantfishandcow Instagram: fishandcow Find Tango online: Web: www.tango-bk.no Facebook: tangobk Instagram: tangobk
Subscribe to Our Newsletter
Receive our monthly newsletter by email