Formbar Glassverksted: Glass art from Norway's stunning west coast
By Lena Hunter | Photos: Line Møllerhaug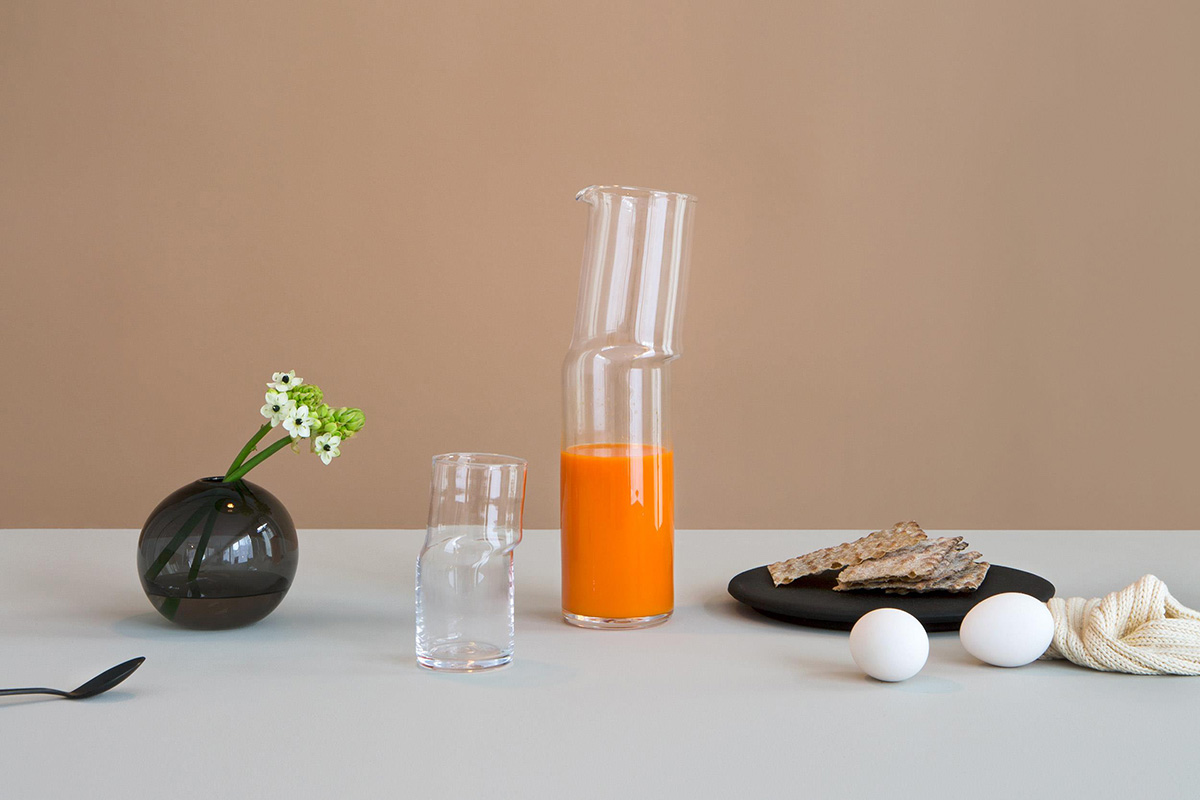 Haugesund – a small town on Norway's fjord-riddled west coast – is a well-known adventure-base, connected by sea and road to staggering mountains and national parks. The town itself is populated by low, colourful buildings and scored by waterways, with a lively downtown. In the centre of the hub is Formbar Glassverksted – a glass workshop and studio founded in 2017 by three artists: Julie Shirani Kausland, Eirin Bjørsland Hansen and Kirsten Vikingstad Storesund.
"Formbar is special because most glassblowing workshops in Norway are run by individuals or couples. Ours is a collective but we each have our own style," says Storesund. The trio's work spans from lighting and tableware to applied artwork. Taking inspiration from the stunning local landscapes, the body and the technical aspects of glassblowing, Formbar is a trove of artful home objects.
The Frø Avocado Vase
The best inventions are the simplest. Frø – an elegant range of vases for germinating avocado stones designed by Kausland – is one of those. It's so singular, complete and obvious, it's incredible nobody has designed one before.
"Julie's work is fascinating because her starting point is to think 'I need this'," says Storesund. "I love growing plants, so I just made one to take home," Kausland explains. "Then, my colleagues were like 'I want one!' – so I made one for them. That's when we realised there was nothing like this on the market."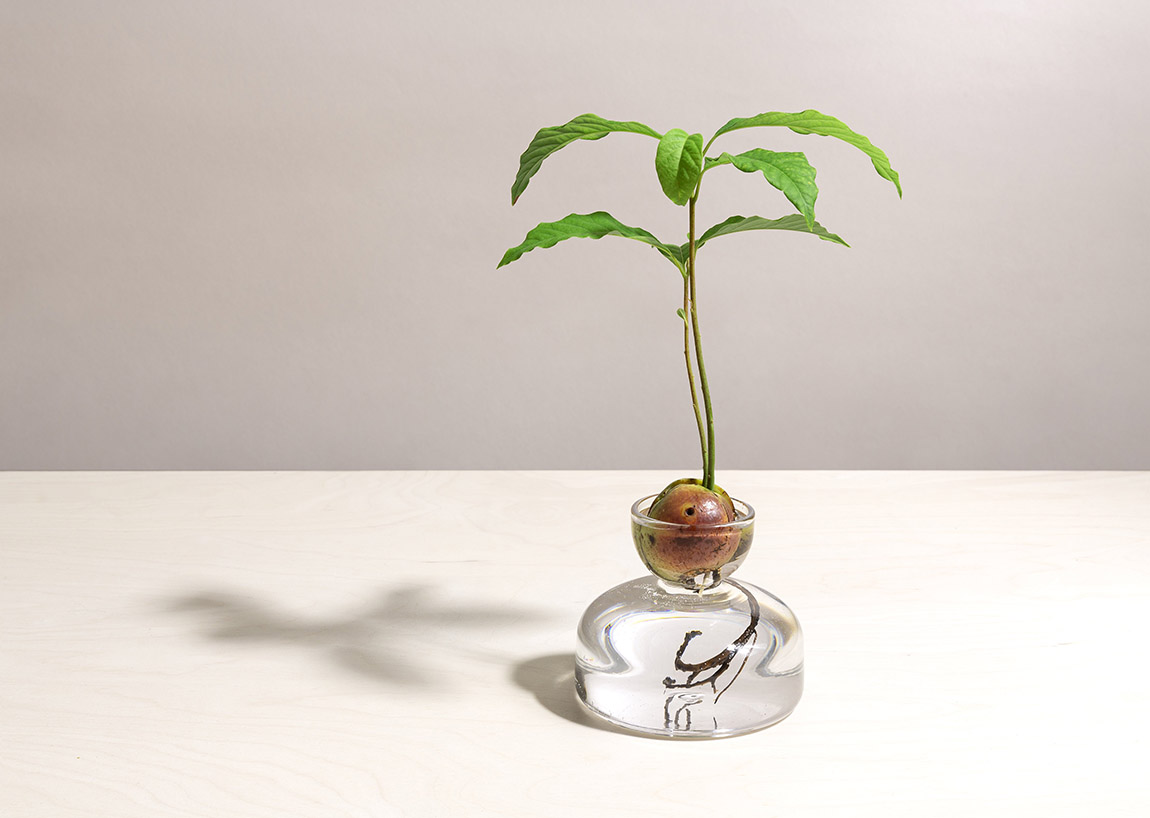 The Knekk tableware series
Where Frø introduces a new form with no superfluous details, Hansen's Knekk series of jugs, whisky tumblers and drinking glasses does the opposite. The slender silhouette is playfully subverted with a 'kink' at the midpoint – as if it's taking a momentary rest from standing straight.
"Knekk is one of Eirin's. She loves to blend repeating forms with unexpected elements," says Kausland. Knekk is so full of cheeky character it almost has a living presence – without sacrificing practicality. The jug can comfortably serve a whole table, while the buck in the glass forms a natural handhold.
Haugesund's hidden gem
Formbar has an on-site hot-shop and cold-shop, where the glass is blown, manipulated and ground. "So, you can see us make the product that you buy," explains Kausland.
Every August, Formbar invites glass artists to the studio to host solo exhibitions. Over the past five years, it has become a meeting place for glass art in Norway – and another reason for explorers to visit Haugesund.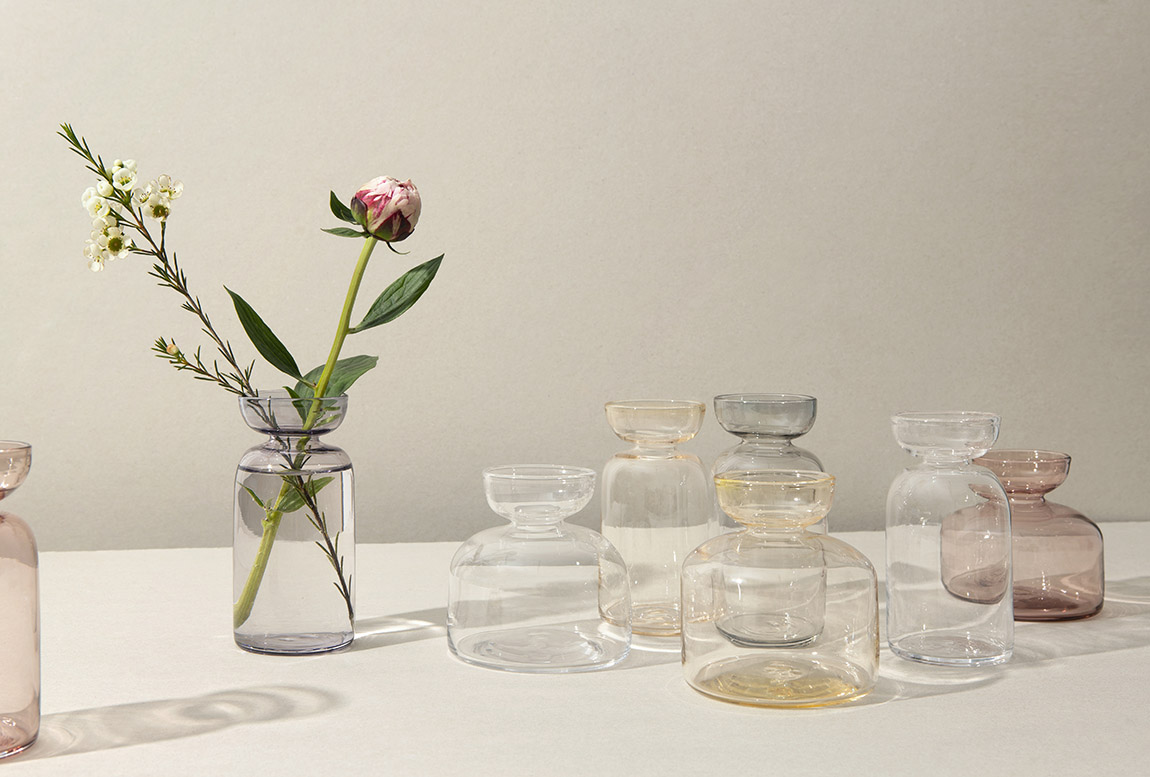 Web: www.formbar.no Instagram: @formbarglass Facebook: formbarglassverksted
Subscribe to Our Newsletter
Receive our monthly newsletter by email