Forssa Museum: Finland's colourful history of textile printing on display
By Ester Laiho | Photos: Forssa Museum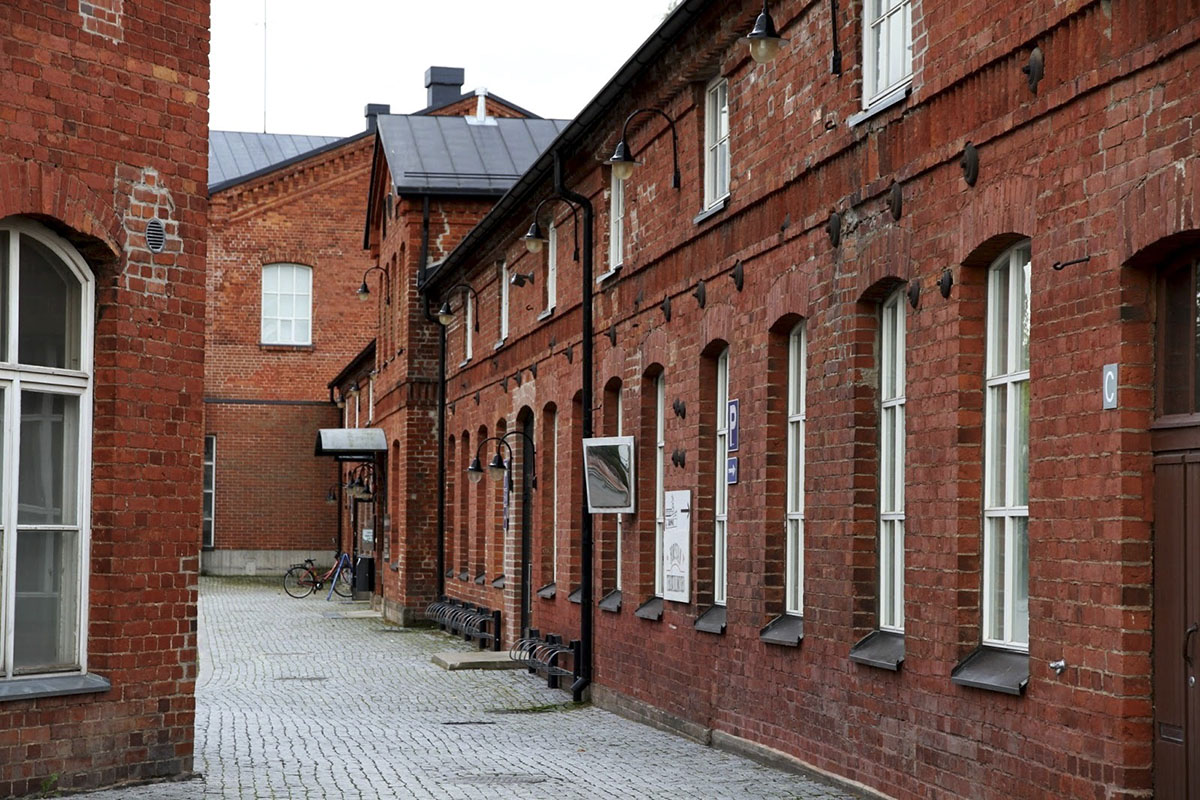 Forssa Museum is telling the story of how textile printing came to Forssa and how the textile industry came to shape the town. While industry-scale printing no longer takes place in Forssa, the museum's 8,000 kilos of textile history make for a visually stunning museum tour.
Forssa was built around the textile industry, with the rapids of Kuhalankoski being an excellent place for a mill. It grew from cotton spinning to weaving, to dyeing and eventually to textile printing. Forssa merged with Finlayson in the 1930s, and the production of printed fabrics under Finlayson remained in Forssa until 2009. Today, Forssa Museum tells the stories of the mills, the workers and, most importantly, the fabrics.
You can learn about Forssa's textile-making history in the museum's City of Colourful Cloth exhibition, while a newly opened exhibition space called Pattern Centre focuses on the prints and patterns themselves. On display are old sketches from the archives, prints – too many to count, and photographs and stories of the designers whose fabrics dressed Finnish people and their homes.
Project Coordinator Tuuli Ravantti is excited for more people to discover the art and history of printmaking. She initially came to Forssa Museum from Helsinki for a placement, and never left. With a background in archaeology, she enjoys finding old fabrics and learning about their history. "The ongoing work in our textile archive allows us to discover and learn more and more about the design of different decades. It is incredibly rewarding to be able to share these experiences with our visitors," she says.
Informed by a deep understanding and appreciation of the past, Forssa Museum is looking to the future, establishing Forssa as a place for current and future textile designers to visit and learn from, as well as running international collaborations. Some Forssa fabrics were on show in Fujiyoshida, Japan in October, as a part of the Pattern Centre En Route exhibition, as well as in the Finlayson200 exhibition that has been touring Japan since the summer of 2021, and will be on show next at Nagasaki Prefectural Art Museum in January 21 till March 26 in 2023.
Forssa is situated in the middle of three big cities: Helsinki, Turku and Tampere, and can be reached by bus from Helsinki city centre in an hour.
Web: www.forssanmuseo.fi Instagram: @forssanmuseo Facebook: forssanmuseo
Subscribe to Our Newsletter
Receive our monthly newsletter by email