Fossekleiva Kultursenter
Text: Åsa Hedvig Aaberge | Photo © Hedvig Andersson | Tom Atle Bordevik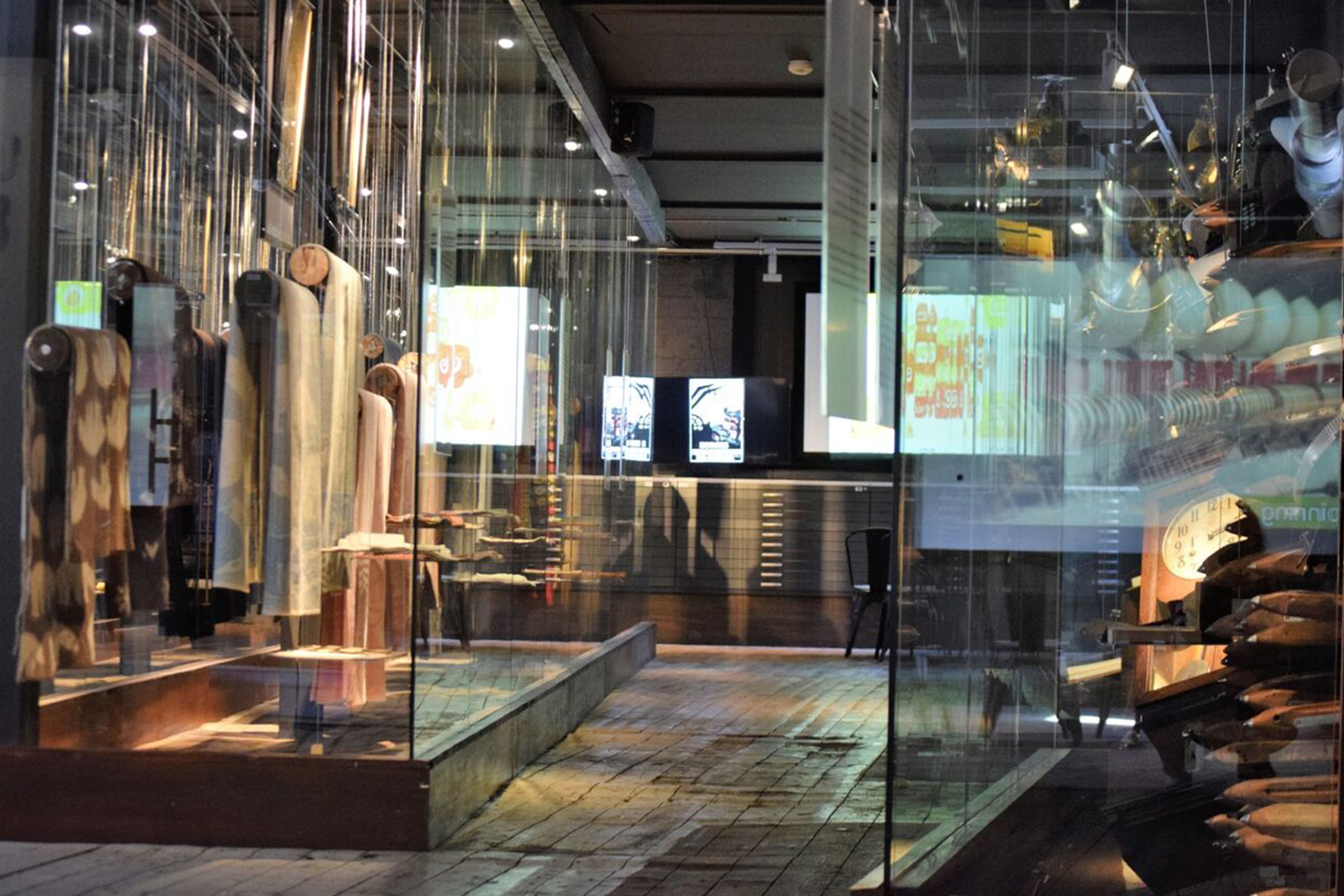 From a bustling factory to a delicate mix of culture and nature
In the mood to experience art, history, food and nature? Fossekleiva Kultursenter (Fossekleiva Arts Centre) and Berger Museum tick all those boxes. Housed in the buildings of the old Fossekleven Fabrik, a disused textile factory from 1889, Fossekleiva Arts Centre and Berger Museum are characterised by the rich history of the premises, spiced up with some modern twists.
The arts centre and museum are situated in the village of Berger, one of Norway's best-kept industrial communities. Today, the area is a living hamlet of fruit production, art and beautiful nature – it even has something as seldom as a red beach.
"Hop on the bus, in the car or on the bike if you wish, and after a short drive from Drammen or Sande, you will find yourself in Berger. The journey here is a sight in itself – a beautiful ocean drive with beaches, fruit farms and scenic nature along the way," says Franzisca Aarflot, managing director at Fossekleiva Arts Centre.
This summer, Fossekleiva Arts Centre showcases an exhibition called Mønster. 'Mønster' means pattern in Norwegian, and the exhibition has close ties to the textile history of the place. Berger Museum is home to an impressive archive of more than 3,000 pattern and textile designs. "The summer exhibition, Mønster, has interactive elements that suit all ages. Visitors can make their own patterns and explore how patterns occur, slide into each other and become new patterns. Patterns exist in nature, culture, psychology, daily life – simply everywhere," says Aarflot.
Textile artist Margrethe Ulvik and artist Pippip Ferner have made a series of work based on the patterns archive of the Berger Museum, exclusively for the exhibition. The art scene in Berger is vibrant and diverse. Several artists have open ateliers at Fossekleiva Arts Centre, such as sculptor Marit Wiklund, potter Ingrid Rauer, and artists Kikki Hovland and Helle Bingen.
Fossekleiva Arts Centre is open all week, however the weekends are especially eventful. Every Saturday, it is concert time at Berger with music ranging from jazz to world music, funk and Norwegian folk. "On Sundays, we arrange art workshops for kids with professional artists as tutors. This season, the workshops focus on patterns, in line with the theme from the Mønster exhibition," says Aarflot.
If you get hungry after taking in all the art, nature and culture, do not worry. Café Jebsen is open daily, except for Mondays, offering a broad variety of cold and hot dishes. Maybe just a cold glass of wine or a cup of coffee with a slice of freshly baked cake is what you will need? Whatever it is, you will find it right there.
Subscribe to Our Newsletter
Receive our monthly newsletter by email