Fredensfryd: A true farm life experience
TEXT: HEIDI KOKBORG | PHOTOS: FREDENSFRYD
Fredensfryd is not your average farm shop. Sure, you can get tasty coffee, exceptional tea, homemade honey and delicious chocolate. But you can also buy yarn that's come from the farm's own alpacas, pet bunnies and join Saturday brunches. You are also welcome to explore the surrounding nature or simply sit and soak it all up while enjoying a cup of freshly brewed coffee.
Three years ago, Carina Brix Jensen and her family moved to the countryside. Shortly thereafter, Carina found herself unemployed and ready for a new adventure. Inspiration struck, and she realised she wanted a farm shop. After a bit of renovation, Carina opened the doors to her farm shop in July 2020.
"I knew from the beginning that I wanted the farm shop to feel cosy, and I wanted to have a range of high-quality products you can't get at the local supermarket. Many of the products are fair trade and some are organic," says Carina, owner of Fredensfryd.
At Fredensfryd, you'll find coffee from a small Danish roastery, tea from Østerlandsk, aquavit from Bornholm, honey from Fredensfryd's own beehives, beautiful ceramics from a local ceramicist, handmade candles, 14 flavours of authentic Italian ice cream, and much more.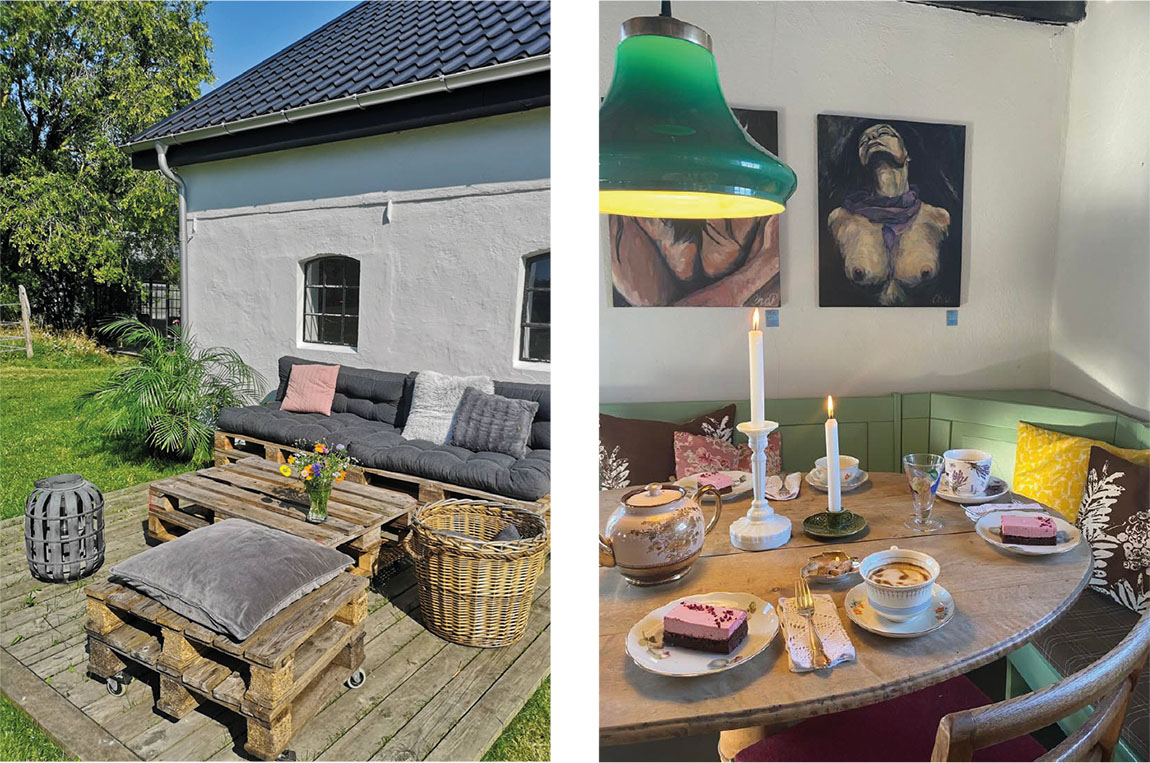 Immerse yourself in nature
With seven acres of land, there is plenty to explore at Fredensfryd. You will be met by serene nature, and if you are an animal lover there are also plenty of animals to pet.
"We have a rare breed of sheep here, bunnies and goats that you can pet, dogs, a cat, chickens, and six alpacas with more on the way. Especially kids love all the animals. It really is more of a farm life experience you get here, as opposed to simply visiting a farm shop," says Carina.
And if you have jumped on the knitting wagon, you can buy yarn that's come from Fredensfryd's own alpacas. Just imagine knitting a hat or a sweater and having petted the alpaca the yarn came from; it doesn't get much more old-fashioned and authentic than that.
Every Saturday, you can also join in for a lovely brunch, made in collaboration with a local inn. All you have to do is sign up on Thursdays and bring your appetite. Later this year, it will also be possible to book a picnic basket and enjoy it at Fredensfryd.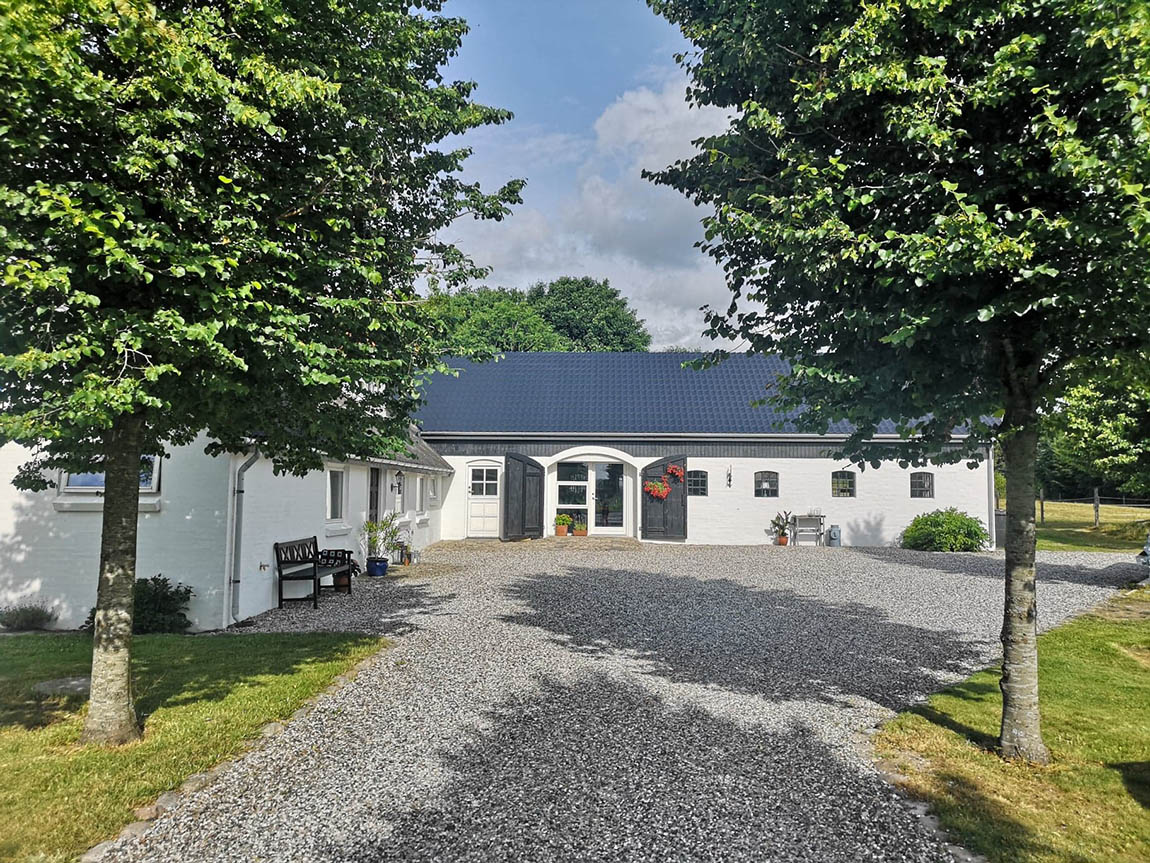 Each year, Fredensfryd arranges several markets. The next one will be held on 7-8 May. Here you can eat waffles, taste food and drinks from the farm shop, play games and much more. Web: www.fredensfryd.dk Facebook: Fredensfryd Instagram: @fredensfryd
Subscribe to Our Newsletter
Receive our monthly newsletter by email