Fresh summer acts announced at Holstebro's stunning music theatre
By Lena Hunter | Photos: Musikteatret Holstebro
Synonymous with music, dance and theatre productions of the highest quality, Musikteatret Holstebro is one of Denmark's liveliest cultural hubs. Established in 1966, the theatre house sits on the bank of the sprawling river Storåen, which bisects the buzzing city of Holstebro. Today, after a major renovation, it's one of Denmark's most architecturally arresting performance spaces, drawing some 120,000 guests for over 200 events annually.
Holstebro distinguishes itself as a city dedicated to promoting the arts, offering generous funding for cultural projects and home to a slew of vibrant venues. It has garnered a reputation as a nucleus for art and performance in western Denmark, attracting big-name troupes and musicians who are seeking an audience outside the country's capital. As such, the stage at Musikteatret Holstebro has become a stalwart of the Danish touring calendar.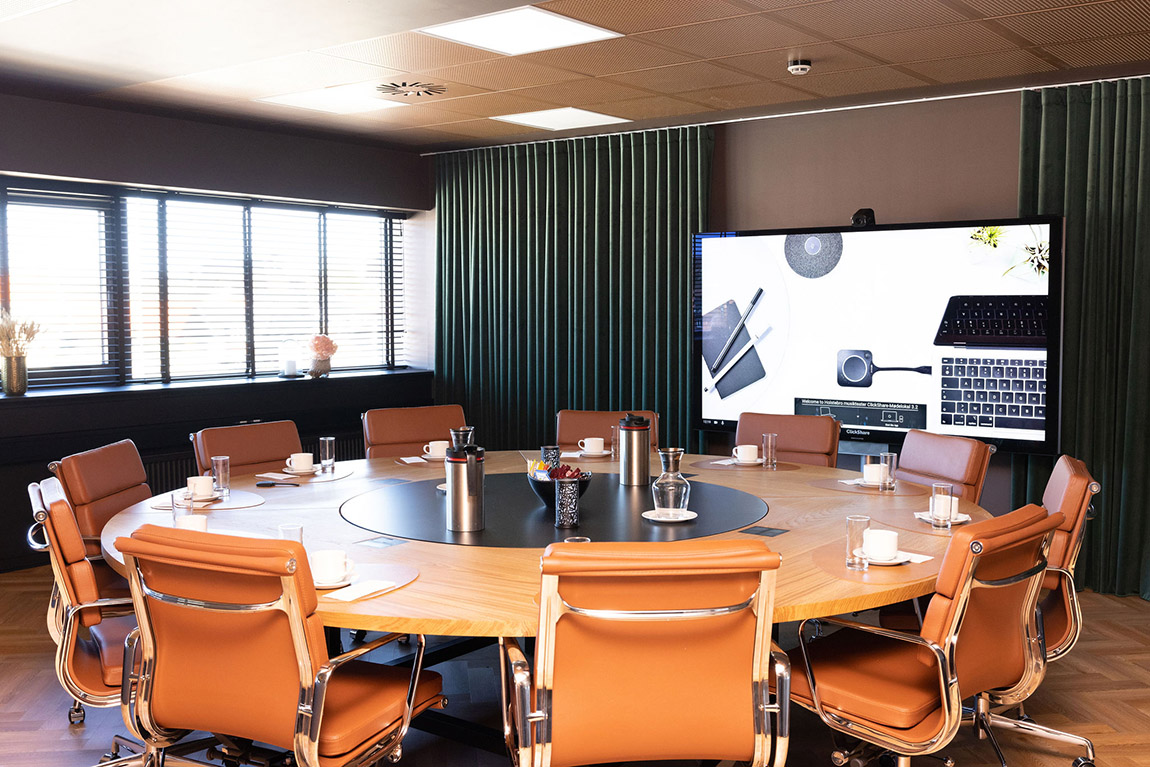 Tributes galore
There are a host of spectacular tributes on the calendar for the 2022-23 season. August 26 will see the theatre's rafters trembling when AC/DC UK – one of the world's most electrifying AC/DC tribute bands – takes the stage. The band has toured over 20 countries in the past decade, supporting titans of rock Guns N' Roses, Iron Maiden, Alice Cooper, The Darkness, D-A-D and many more, at some of Europe's wildest rock and metal festivals.
There are no prizes for guessing the track-list of the much-anticipated show, In The Air Tonight. One of the most successful artists of all time, Phil Collins' dizzying record sales of over 100 million are rivalled only by those of Michael Jackson and Paul McCartney. So, bring your air-drums on November 18, when Musikteatret Holstebro throw it back to the 80s with a blinding Collins tribute night.
Last, but not least: spring 2023 marks the 50th anniversary of Billy Joel's breakthrough album and hit Pianoman. On March 25, the theatre will commemorate the milestone with The Piano Man from New York – A Tribute to Billy Joel, telling the story of Billy Joel's life and career.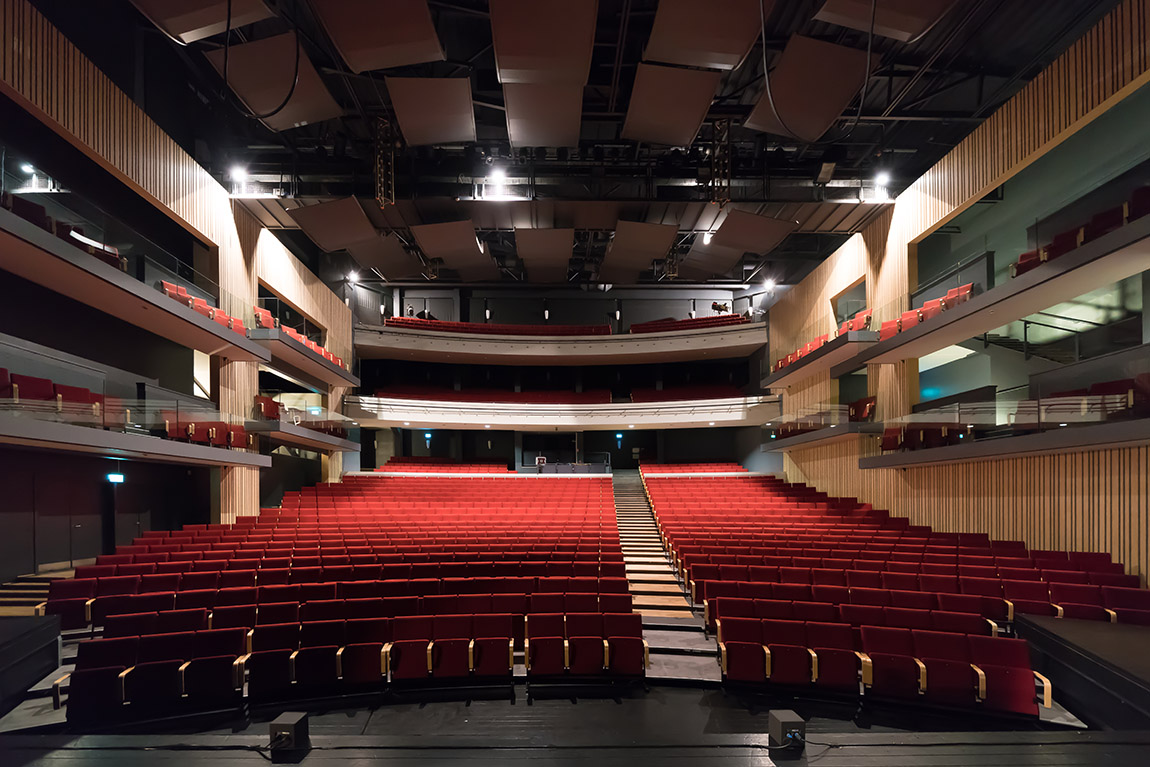 Musicals, operas and more
But it's not all tribute bands. Over 4,000 tickets have already been sold for an open-air concert of the iconic Mancunian pop and soul band Simply Red, on August 19, with London singer-songwriter Mica Paris as special guest – not to mention a packed season of dance, gigs and stand-up.
December 7 to 11 will see the theatre adapt a silver-screen favourite in the much-loved Pretty Woman – The Musical, with new music by Bryan Adams. Shortly after, two critically acclaimed musicals are slated to run in 2023. From April 12 – 23, a brand new automatic, systematic, hydro-matic production of Grease will hit the stage, starring Silas Holst and Neel Rønholt as Danny Zuko and Sandy. With a fresh cast, director, scenography and choreography, the production is the first fruit of the new collaboration between Musikteatret Holstebro, Vejle Musikteater and One and Only Musicals. Then, one for the romantics: Dirty Dancing – The Musical will visit Musikteatret Holsterbo from May 31 – June 4, as part of its Summer Tour in Denmark.
For those who prefer the classics, the theatre will stage a production of Mozart's intimate opera Cosí fan Tutti on March 25, 2023. The work is a masterpiece of exquisite arias, heart-wrenching drama and agile comedy. Brought to life by six singers from the Royal Theatre's soloist ensemble and the Opera Academy, Cosí fan Tutti is one of Mozart's most revered and enduring love stories.
How to get involved
There are several ways to make the most of Musikteatret Holsterbo's rich offering. As well as catching individual events, guests can purchase the Theatre Package (Teaterpakken) of four or more shows in a season and enjoy a discount of €7 per show. Discounted tickets for students are available at a flat rate of €13.50 per show, while gift cards, valid for three years, can be purchased through the theatre website.
As one of western-Denmark's landmark cultural meeting-points, Musikteatret Holstebro also offers facilities for conferences, meetings, fairs, events and parties. Rooms for anywhere between two and 1,200 people can be rented, and bookings can be combined with buffet catering, a set menu, drinks packages, hotel deals or tickets to a show. "If you can dream it, we can do it," assures the team.
Theatre of the Year
Speaking to the vibrancy of its arts offering, Musikteatret Holstebro's partner venue Holstebro Teater – which occupies the same space – has been nominated as 'Theater of the Year' at the prestigious Reumert Awards on June 12, an annual ceremony recognising excellence in Danish performing arts.
"We are very grateful for and proud of the nomination. It's a recognition of the work of the theatre and, not least, that of our incredibly skilled and dedicated staff," says theatre director Anders Jørgensen.
A passion for people and unforgettable experiences is at the heart of Musikteatret Holstebro. The cultural gem is spearheading the arts scene in Denmark – with something to excite guests of all ages and interests.
Address: Den Røde Plads 16 7500 Holstebro Phone: +45 96117878 Web: www.musikteatret.dk Instagram: @musikteatret Facebook: musikteatret
Subscribe to Our Newsletter
Receive our monthly newsletter by email