Frillestad Vingård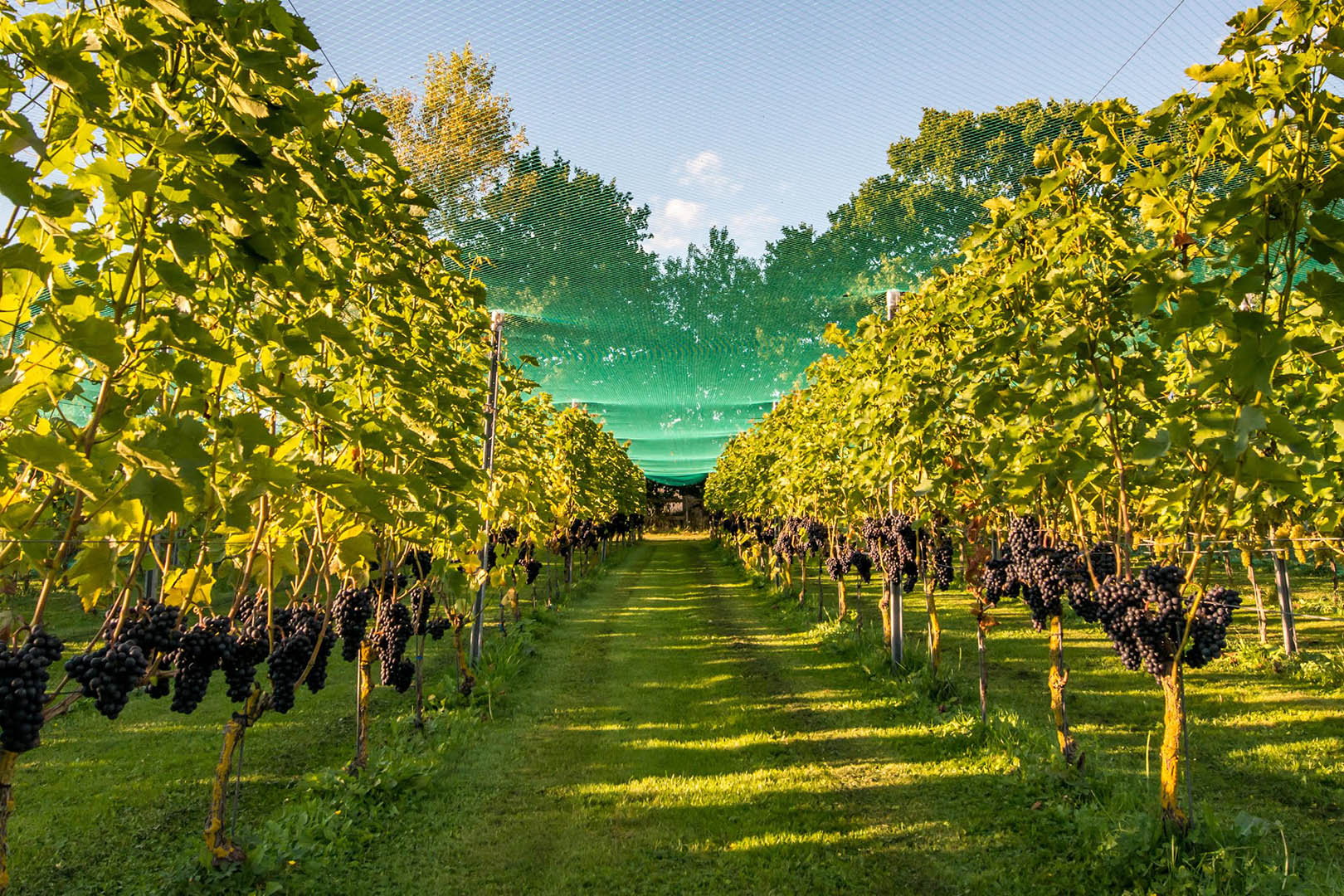 Wine from the north
TEXT: HANNA ANDERSSON | PHOTOS: FRILLESTADS VINGÅRD
It has previously been very difficult to maintain a vineyard in the north, but during recent years, it has become possible to produce wine in Sweden. "Before we started the vineyard, we calculated where the ultimate place would be, and we found that the coast in the county of Skåne was the best. We bought a farm outside of Helsingborg and started in 2010," says wine farmer Brita Norberg, who owns Frillestad Vingård together with her husband, Anders.
Brita and Anders explain that it is hard work to start a vineyard, but after three years they could finally take their first harvest. "Our grapes are disease resistant, which eliminates all spraying with pesticides. We have four kinds of grapes: two green, Solaris and Johanniter; and two blue, Bolero and Rondo, to produce four different kinds of wine," explains Anders. "Visiting our farm is special. There is of course the traditional wine tasting, but we also host 'be a wine farmer for a day', where visitors get to work on the vineyard."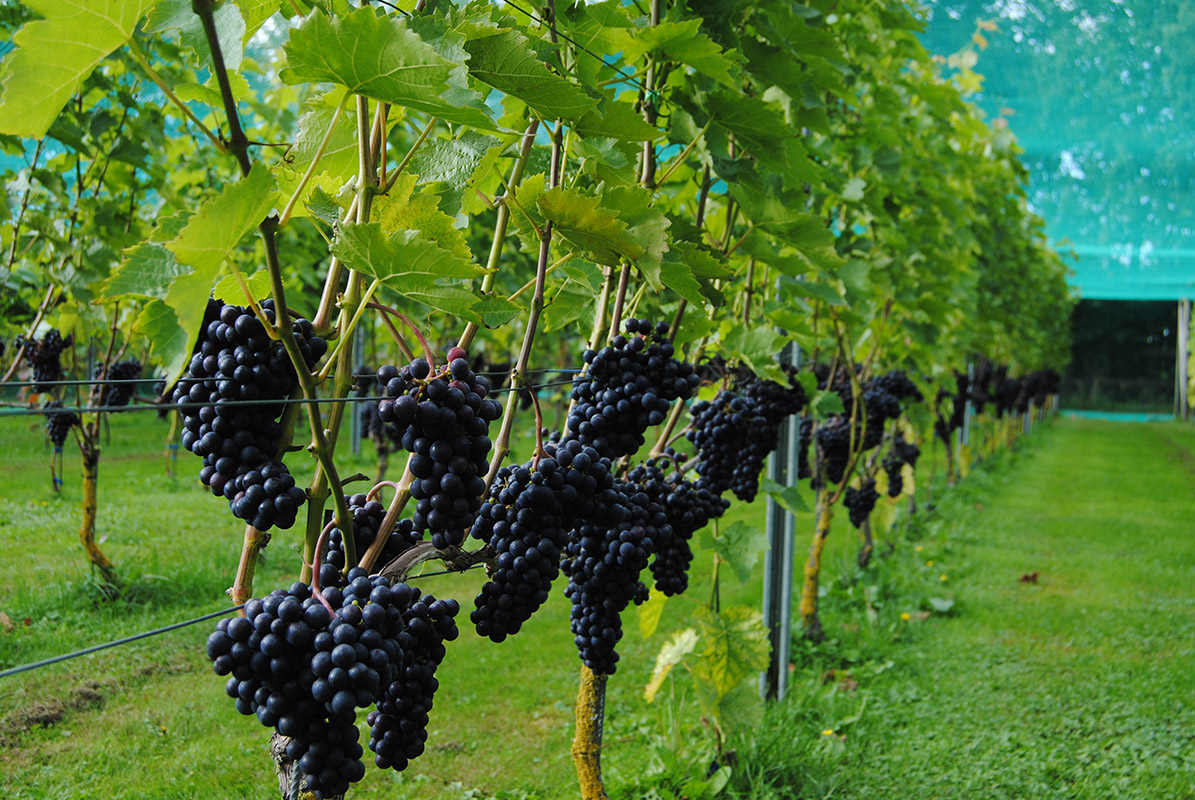 Summer is the busiest time of the year as a wine farmer. "We are part of Vinvägen, Skåne's own so-called 'wine road', with 20 vineyards. This summer, eight of us are hosting a wine fair at H55 in Helsingborg. On 19 July and 9 August, the public is welcome to taste our wines," says Brita. "We would love to be able to sell our wines directly here at the farm, but the dream is to be featured at the Nobel Prize dinner. They always focus on Swedish food, so why not Swedish wine?" she laughs.
Web: frillestad.com
Facebook: Frillestads Vingård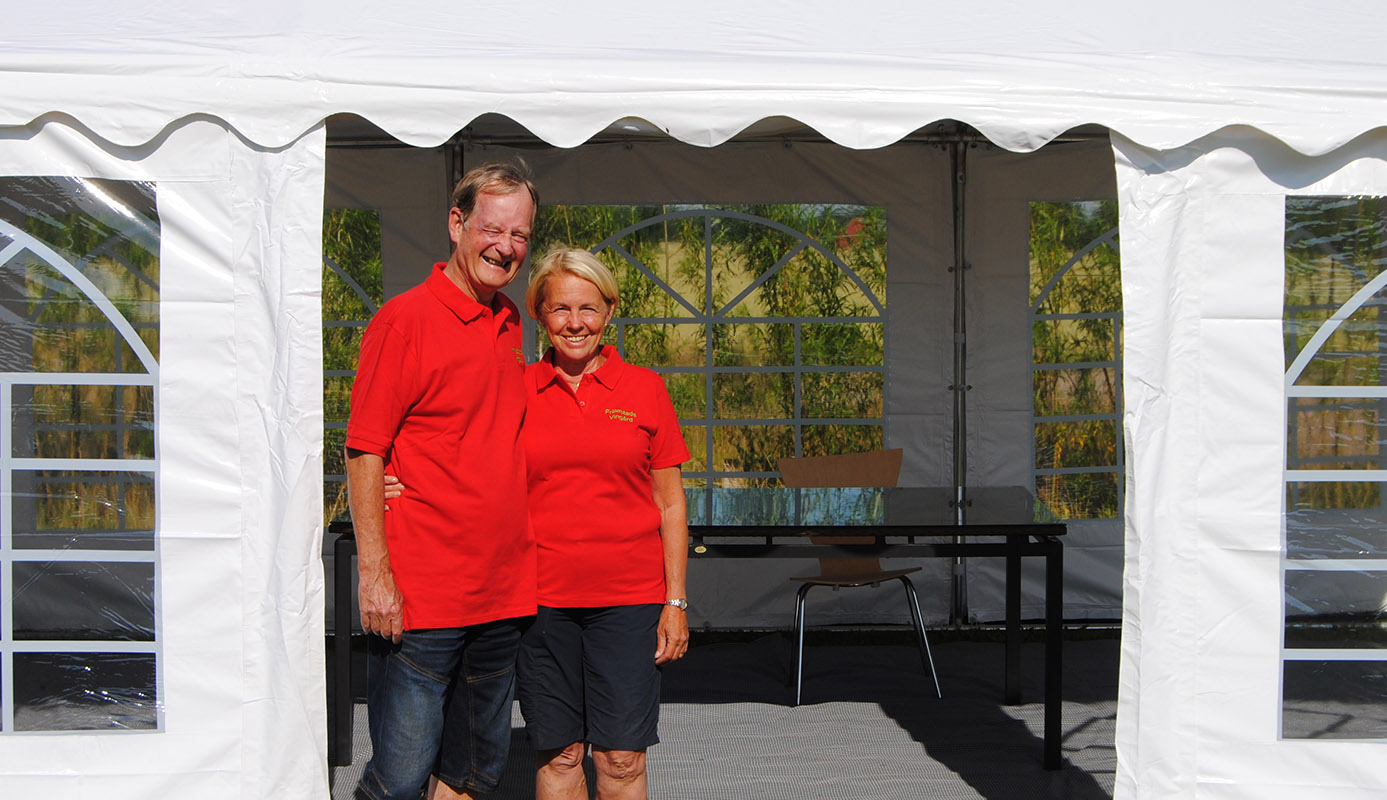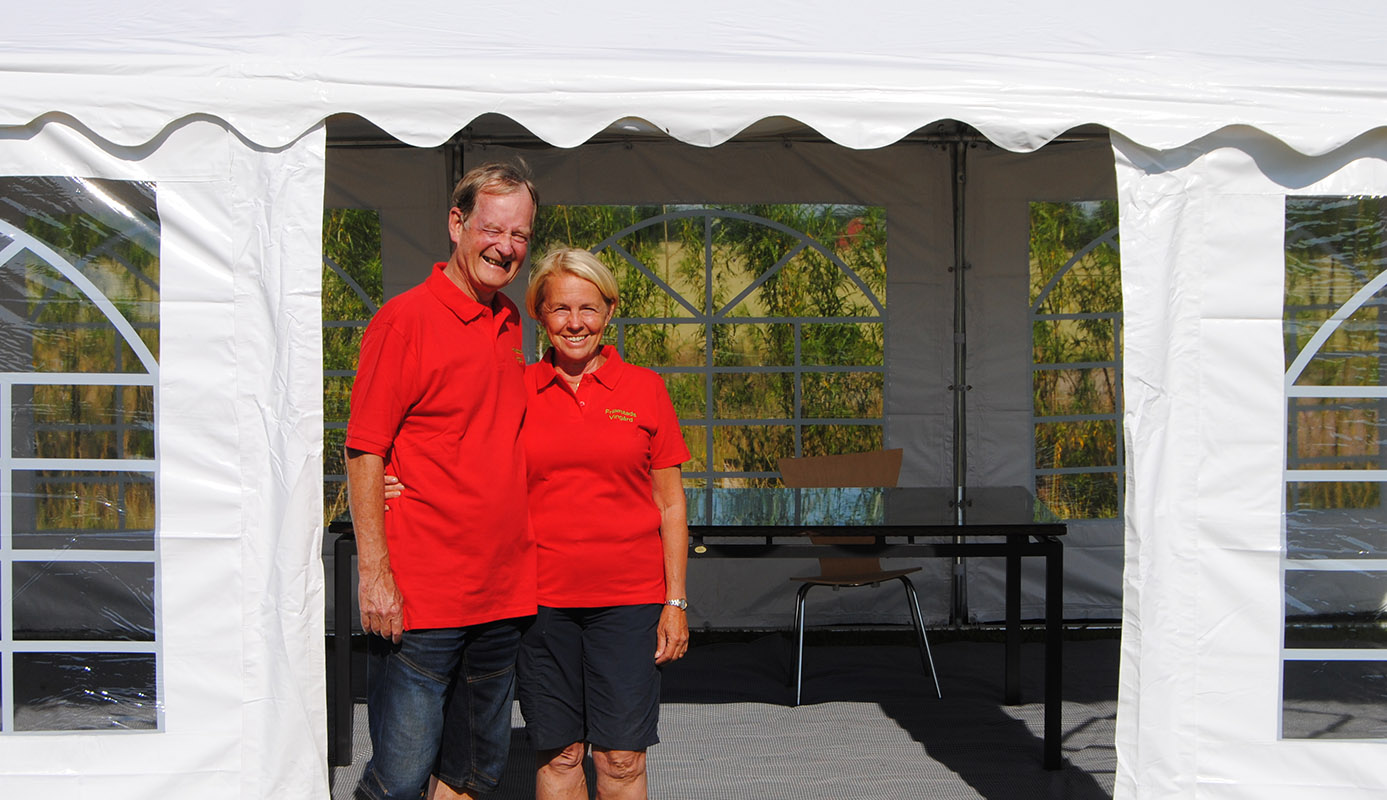 Anders and Brita.
Subscribe to Our Newsletter
Receive our monthly newsletter by email