Frödinge: Time for fika? Yes, please!
By Malin Norman | Photos: Frödinge
Swedish brand Frödinge is known for its classic cheesecake, delicious chocolate cake and other dreamy desserts – perfect for sharing with loved ones.
Frödinge was originally a dairy, established in 1929 in Vimmerby in the heart of Småland by a group of farmers. In 1955, the cheesecake was introduced, now considered the first ready-made meal to have been launched in Sweden. In the 1970s, the brand expanded its portfolio with frozen gateaus and cakes. Today, around 85 people work at Frödinge, including a marketing and sales organisation serving customers all over Europe.
The success is down to the entrepreneurial spirit, high-quality products and cost-effective production, argues Søren Egesborg, managing director. "Thanks to streamlined production, we can achieve the same high quality every time, and offer delicious products that look and taste home-made."
Frödinge uses 100 per cent renewable energy, so products are made in a fossil free environment. "Also, we have removed all palm oil and use only Rainforest Alliance certified cocoa products. And we use local produce when we can and make sure that waste products are re-used if possible," Egesborg assures. "We are proud to contribute to a more sustainable future."

A delicious range, ready to be exported
All desserts are made from scratch at the factory. Meringues and cake sponges are blended and baked in the same way consumers would at home, just at a bigger scale. The original dairy production is still in operation, and Frödinge produces its own cream to make sure it has the best properties for use in frozen desserts.
The most popular dessert is the gooey chocolate cake, with a soft chocolate sponge and creamy chocolate. Not far behind is the dreamy princess cake with a Victoria sponge, layers of whipped cream and raspberry jam, and a cover of marzipan. The desserts are appreciated outside the Swedish market, too, and can be found at selected retailers around Europe, and with private label available as an option, Frödinge expects to expand its export portfolio further.
"We work closely with our customers to develop new products that are suitable for different markets and consumer needs," says Linnea Maine, category manager. "For instance, we have a range of lactose-free products in Finland, and an assortment of gluten-free products and offerings for our vegan consumers. We want to make sure that everyone can enjoy our cakes and desserts!"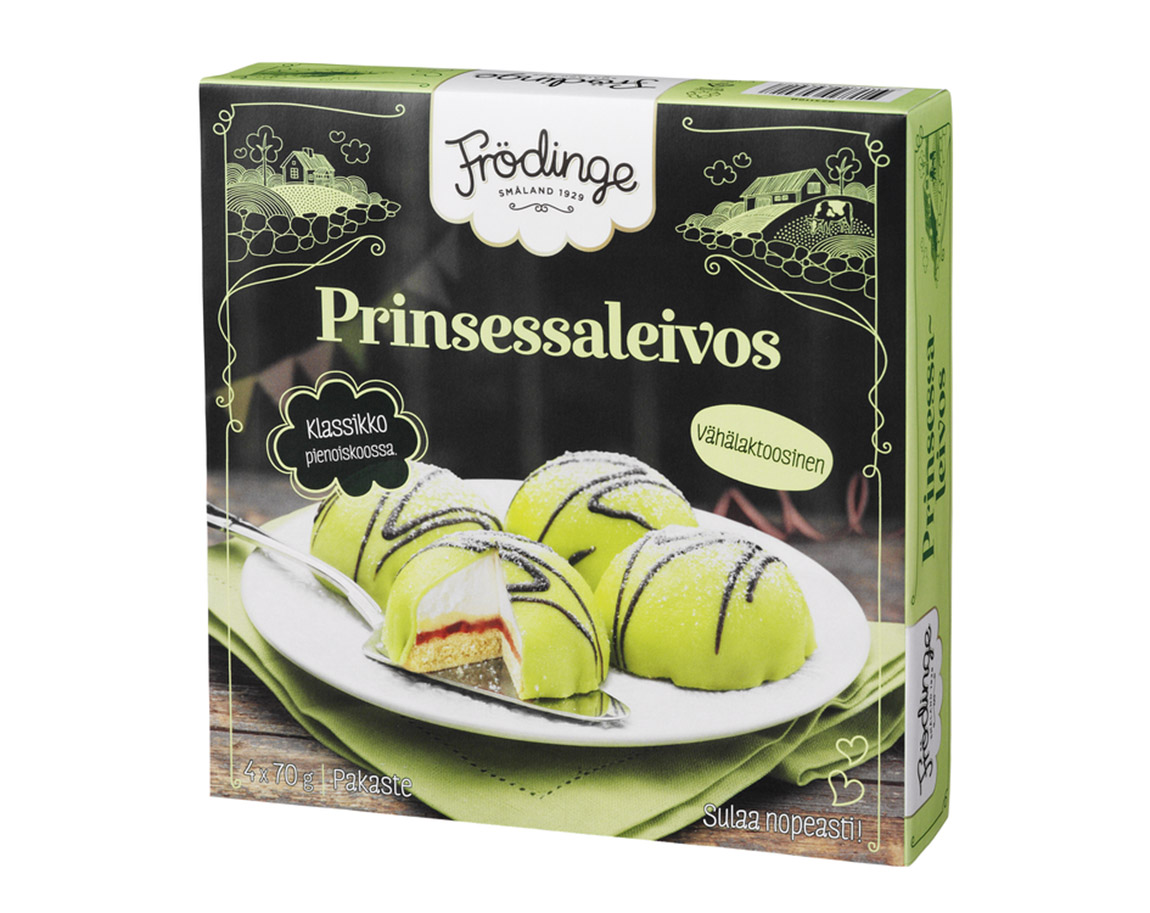 Web: www.frodinge.se Facebook: frodinge Instagram: @frodingemejeri
Subscribe to Our Newsletter
Receive our monthly newsletter by email